Finding fun things to do that involve the whole family can become a challenge when you have a mix of older children and younger children. I've created a list of fall activities for teens, but many of these activities would also work well for the entire family, with only slight modifications. I've also included a printable fall bucket list for teens!
This post contains affiliate links. As an Amazon Associate I earn from qualifying purchases made from the links on this site, at no extra cost to you. Thanks for supporting our family business!
Get ahead for winter break by bookmarking our related post: Winter Activities for Teens and Families.
FREE Printable Fall Bucket List for Teens!
If you'd like some specifically Halloween activities for your teens, I've got a post on that too. While you're here, you might want to grab a copy of our FREE family Christmas bucket list as well. Our Christmas bucket list post has over 60 ideas. You're welcome!😊
Table of Contents
The Perfect Time for Fun!
We live near Salem, Oregon, and fall is probably my favorite time of year here in the Pacific Northwest. The cooler temperatures give me a great reason to cozy up by the fire with a good book and hot drink.
As the leaves change color and local farms wrap up harvesting, there are so many fun activities for the entire family to enjoy. In this list, I've included indoor ideas and outdoor activities, and some of our family's personal favorites.
Note: links to specific activities are for the Salem, Oregon region, but they will also give great ideas that you can search for in your own area.
30+ Ideas for Fun Fall Activities Teens Will Love
1. Corn Maze
This is one of our teens' favorite outdoor fall activities. Many of the pumpkin patches in our area also offer corn mazes. Make a family day of your pumpkin patch visit by also trying to complete the corn maze.
FYI: Some little kids (and even teens who struggle with anxiety) may find corn mazes to be panic-inducing, so check with your kids first before planning this activity.
2. U-pick Apple Orchard
Kids of all ages, as well as teens, can often find lots of fun at a local orchard. Our kids enjoy trying different varieties of apples, or bring some home to make caramel apples.
Even if you aren't allowed to pick your own apples, a visit to the apple orchard often includes hay rides, cider tastings and other fall fun.
3. Amusement Park fall festival
I lived in Southern California for much of my life, and every major amusement park had a Harvest Festival or Halloween Fright night.
Note that the Fright Nights in Southern California were not for the faint of heart- people in scary costumes (think horror films like the Blair Witch Project or Friday the 13th) wander these events to scare the attendees! Not every teen wants that. But if your teens love a good scare, check your favorite park website to see if they are doing a fall event.
4. Escape room
Escape rooms with a fall or Halloween theme would be a great activity especially for older teens and adults.
5. Music, parades, and fall festivals at a local park
Local cities often host fall or autumn events on weekends in areas where the weather is still mild enough to do so. Check your city's events page to see if they are having a Halloween parade or some fun music events in the fall.
6. Make pumpkin pie or sweet potato pie
It's a task to make a pumpkin pie from scratch, but many teens are ready to try more complicated recipes like this. Fall is a great time of year to be baking, since the weather is often cooler and the oven's heat won't be a problem like it is in the summertime.
Let your teen invite a few friends over, get some baking supplies and a recipe, and have at it!
7. Volunteer at a soup kitchen or food bank
Soup kitchens sometimes have a lower age limit, but usually teens are permitted to volunteer. Serving others in need can be an enjoyable experience for teens, who sometimes struggle to see outside their own troubles.
Having the opportunity to help others in this way can really boost a teen's self-esteem as well as contributing to the community.
8. Create a hot (non-alcoholic) apple cider bar
Hot apple cider on its own can be boring, but there are so many fun ways to dress it up. Check Pinterest for new ideas for apple cider toppings and snacks, or a mulled apple cider bar.
9. Go for a bike ride in a place with beautiful scenery
Fall is often the best season to explore bike trails. Many cities offer bike events or fun runs in the fall as well.
10. Take a scenic drive to see the fall colors
Less crowds and beautiful colors makes autumn the best season to visit lots of state parks and national parks. You can check our National Parks cheat sheet to learn which of the most popular national parks are best in the fall.
11. Make apple pie (or have an apple pie tasting)
It's fun to get some different varieties of apples and make pies to see how the apple variety makes a difference to the taste and texture. Or get some slices from different bakeries and see which kind you like best— a Dutch apple crumb pie, or a traditional double crust, or apple cobbler?
12. Experiment with pumpkin spice-scented candles or potpourri to fill the house with amazing fall smells
Your teen can buy a few different scents, or create his/ her own! Here's a super simple stovetop potpourri: drop a couple of cinnamon sticks, a dozen cloves, and a whole sliced orange into a small saucepan and simmer on low heat. Add water as needed to keep the liquid over the top of the spices and orange. This lasts about a week before it needs to be replaced.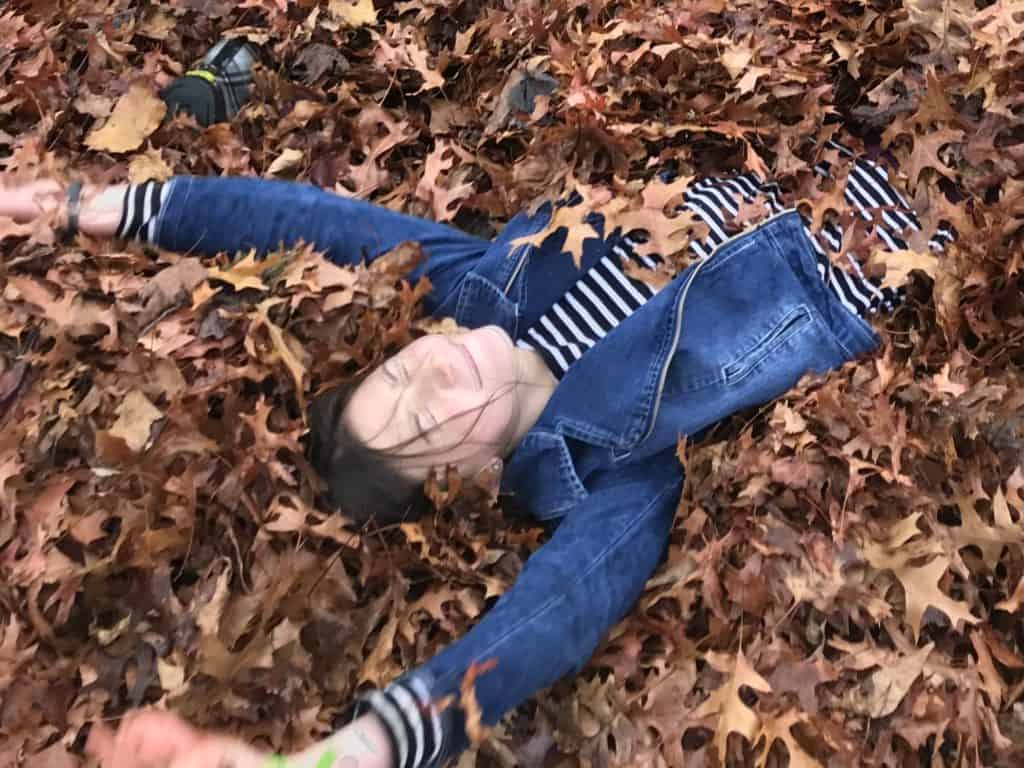 13. Jump in a pile of leaves
You may think your teen is too old for jumping in a leaf pile, but I guarantee they aren't! If you don't have lots of leaves in your own backyard, you could offer to rake a neighbor's leaves as a service project.
14. Make fall crafts from leaves or pine cones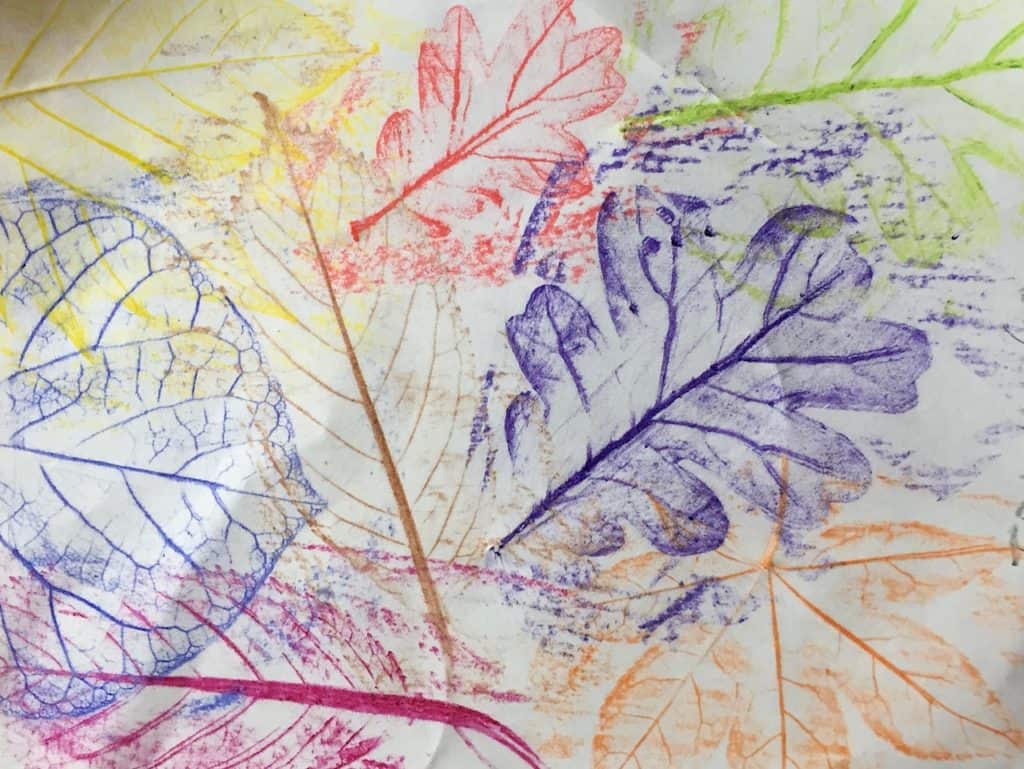 These simple natural craft supplies may make you think of elementary school projects, but there are so many beautiful options for more sophisticated crafts too. Again, Pinterest is a treasure trove of ideas for this!
Teens who love art can find inspiration for beautiful crafts or artwork. It also provides good opportunities for teens and younger siblings to enjoy doing art together.
15. Attend fall festivals like Oktoberfest or Day of the Dead
I live near Mt. Angel, the ultimate venue for Oktoberfest here in Oregon. However, there are harvest events held in many other cities across the country. Obviously the teens won't be trying any brews, but the other traditional German foods are amazing.
Attending Day of the Dead, Oktoberfest, or other harvest events is a good way for teens to engage in traditions from other cultures.
16. Visit food trucks
Oregon has so many amazing food truck spots, and many other cities around the country have started create gathering places for food trucks as well. Food trucks often have unique or fusion foods available, and adventurous teens will enjoy exploring different taste combinations.
17. Check out some local pumpkin patches
A visit to the pumpkin patch might seem more like a little kid activity, but many pumpkin patches now aim to be a family fun destination for all ages. Our local youth group took the teens to Bauman Farms last fall, and the teens had a blast all day long.
18. Visit a spooky haunted house
Again, know your teens for this activity, and make sure you know exactly what kind of experience the haunted house is offering. Some teens who struggle with anxiety should not go to a haunted house. Other teens love scary stuff.
18. Do a fall scavenger hunt
Put your teen's phone to work by giving them a photo scavenger hunt. Have them go out with a group of friends and compete to see who can get the most items on the list. Alternately, go for a walk in the neighborhood to see how many fall items you can find.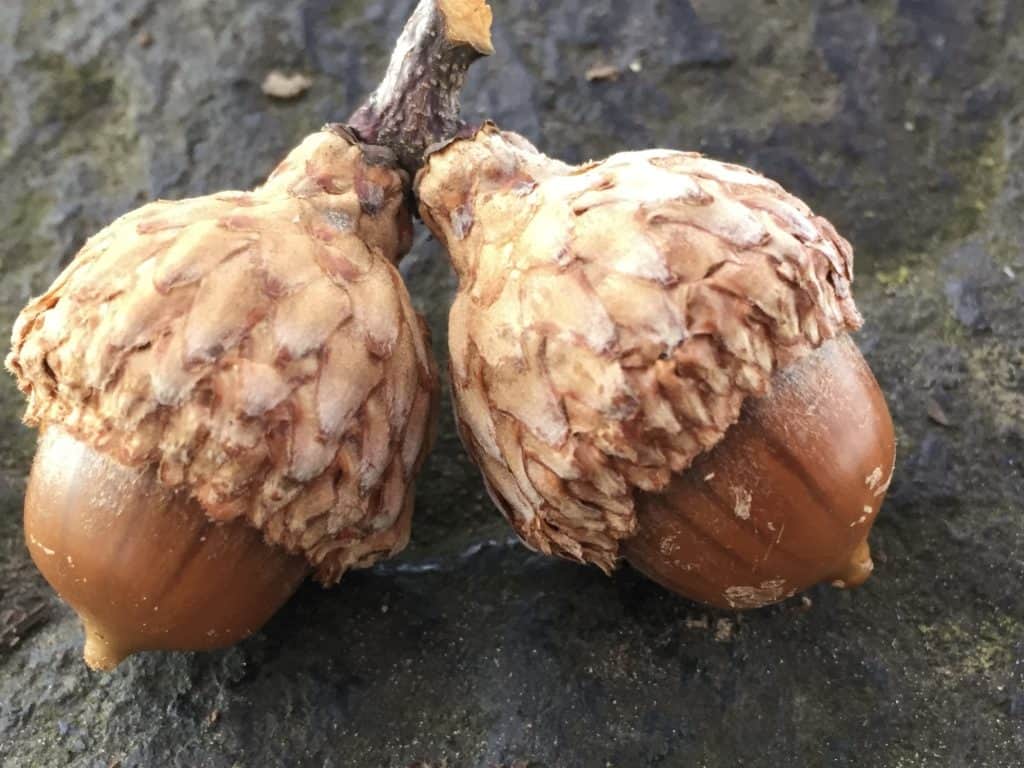 19. Attend a football home game at the local high school
I'm not a football fan (because I grew up in a country where football was played with a black and white round ball). However, I loved attending my first football game at my university, and it's a beloved fall tradition in many places. The excitement is hard to understand unless you've been there.
Many teens love an excuse to get excited and cheer for someone, so this can be a great activity, especially if you know someone on the home team!
20. Go stargazing on a crisp fall night
The coldest nights are also usually the clearest nights for enjoying the night sky. Fall can be a great time of year to stargaze, or check out the moon. Bring out some blankets and a thermos of hot cocoa, and enjoy a chat with your teen. Teens are often more talkative at night, so this can be the perfect way to connect.
21. Go on a camping trip
Depending on the weather in your area, camping may still be great in the fall. It's also a good time to camp at national parks that are open, because it's shoulder season.
22. Create a thankful tree
We did this for many years, and our family still makes time for a thankful pumpkin. Practicing gratitude regularly is an antidote for depression, and can help you connect better as a family.
Your teen may love having her own thankful tree in her room, or you can collaborate on a family thankful tree.
23. Go for a nature walk to collect items to bring inside for fall decor
I was skeptical of this idea when I first saw it— everything is dying in the fall, right? However, even empty boughs and dry seed pods can be artfully arranged to bring some of the season's bounty indoors. Teens may love the opportunity to decorate parts of the home in this way.
24. Ghost stories!
Tell some ghost stories around a fire pit, or in your living room with the lights off, or by candlelight.
25. Hang out in a hot tub together
I got this tip from a friend of mine who raised three boys. She said that the best conversations she and her husband had with her boys were often while they were hanging out in the hot tub. Teens tend to relax and become more communicative after dark, or when their face is hidden by dim lighting.
26. Pumpkin carving
Our teens love creating more complex pumpkin designs now that they are older.
27. Create some fun or scary costumes together
My husband did this last year with our daughter, and she got so many compliments for her centipede costume! It wasn't expensive, but it was huge and took some time to create. Worth it for the quality time my husband and daughter spent on it together!
28. Sample candy corn, or use it for educational activities
Candy corn science is a thing, and teens will love the opportunity to try some experiments.
29. Watch a favorite Halloween movie with popcorn and hot drinks
Our favorites are Hotel Transylvania, Arsenic and Old Lace (with Cary Grant, of course!) and the Addams Family (with Angelica Huston). Don't discount the classics like black and white Dracula or The Mummy— they are classics for a reason! Our teens love hanging out and watching movies with Mom and Dad.
30. Visit a pioneer cemetery or graveyard for photos
My oldest daughter loves old cemeteries, and they are the perfect place for some fall photos!
31. Make a scarecrow for the front yard, or a wreath for the front door
Teens love to be entrusted with a task and given free rein to explore. I have often handed my girls decorating supplies and left them to set up for a birthday or event— they always do way more than I expected, and it gives them a way to contribute. Frequently they receive compliments on their work, and that's another self-esteem boost.
32. Set up bird feeders
If birds have a regular source of food, they will continue to visit all through the fall and winter. Teens may love having a feeder outside their window!
33. Hunting season
If your family is a hunting family or knows someone who is, many teens enjoy learning hunting skills. Even if they don't enjoy the actual hunting, teens may enjoy quality time with a caring adult who loves to hunt.
34. Gardening together
Fall is a great time to transplant and to put in bulbs that bloom in spring. Get your teen involved in planning for spring color and enjoy that crisp fall air.
Make some plans!
I hope these fun ideas will spark your imagination and help you have the most fun fall season with your teen ever! What are some of your favorite things to do in autumn with your teens? Share your best fall activities for teens in the comments.
© Copyright Jennifer D. Warren 2022.