Are your older kids too old for dressing up and going door to door for candy on Halloween night? Whether your teens have lost interest, or are getting strange looks from adults who think they're too big to trick-or-treat, it's time for some new Halloween ideas. That's why I've put together this list of fun Halloween activities for teens.
This post contains affiliate links. As an Amazon Associate I earn from qualifying purchases made from the links on this site, at no extra cost to you. Thanks for supporting our family business!
I've organized this post into two sections: activities that can be done individually, and activities that are best done with a group. You can use the group activities to host the best Halloween party for your teen and their friends, or for a fun family Halloween celebration.
Note: I've also created a Fall Activities for Teens printable if you want things to do with your teen that aren't connected to Halloween.
Table of Contents
Halloween activities for teens (no group needed)
1. Read a scary book or mystery
I personally love mysteries and read them all year long. If your teen needs some ideas, have them check out classic mysteries such as Agatha Christie's Poirot or Miss Marple, Nero Wolfe mysteries, or Sherlock Holmes. They're not super violent or graphic in the descriptions, but there's plenty of suspense.
For scary stories, try Edgar Allen Poe, or Mary Shelley's Frankenstein, or some of the short stories of Julio Cortazar.
2. BOO friends or neighbors (anonymous gifting)
Have your teen put together a Halloween bag of treats and small gifts. Then leave it anonymously at a neighbor's or friend's door with the note, "You've been BOO-ed! Now it's your turn!" We've had neighbors do this for us a couple of times, and it's such a fun way to surprise people!
3. Make your own Halloween costumes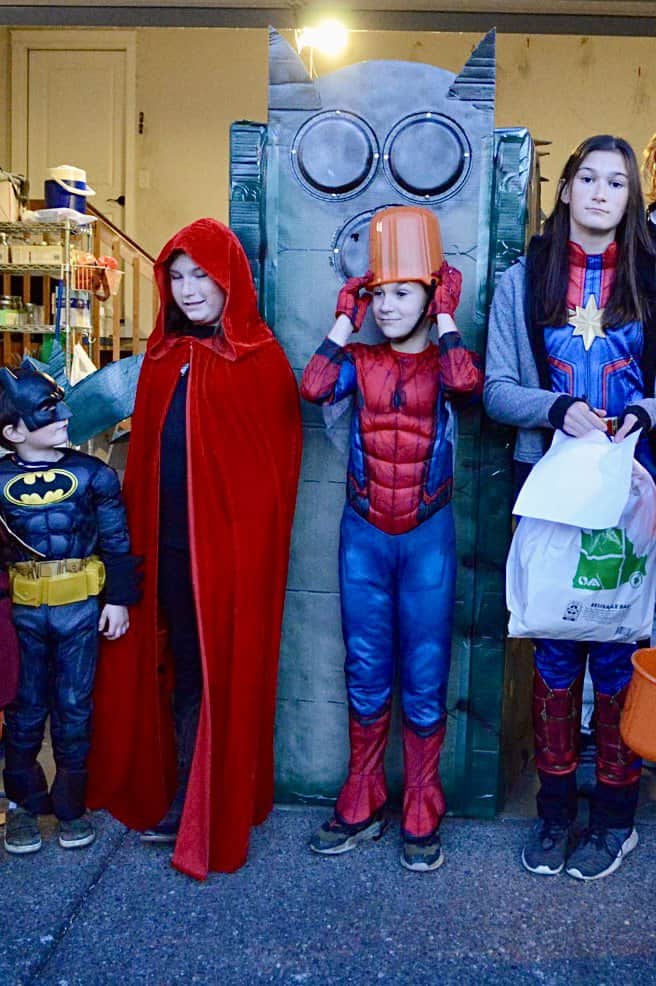 I love the convenience of ordering costumes online, but sometimes there isn't a costume that my teens love. So our teen girls often design their own Halloween costumes using props or household objects.
A couple years back, my husband and our daughter created the biggest alien-looking centipede creature out of a refrigerator box and some other items. She got so many compliments, and it's a favorite father-daughter memory for both of them.
4. Chilling Ghost Tours: Explore Haunted Locations
If you're seeking a Halloween experience that is both thrilling and historically intriguing, then a ghost tour is the perfect choice. These ghostly excursions often take place in historic sites known for their haunted pasts, such as abandoned prisons, haunted mansions, or even battlegrounds. Teens who enjoy ghost stories would love this kind of tour!
5. Underground Tours
Many old cities now offer underground tours that will take you through secret locations underneath the city streets. Some of these were hideouts for pirates and thieves, others once housed Prohibition-era speakeasies and brothels, and still others were holding areas for shanghaied people. Check your local big cities to see if there's an underground tour near you.
6. Go to a Haunted House
It's a classic for a reason! Haunted houses are often too scary for little ones, but many teens love to be scared and a haunted house is just the ticket.
7. Haunted Hayrides
Haunted hayrides are a quintessential Halloween tradition, and for good reason. They offer a unique blend of excitement, suspense, and the thrill of the unknown. If your teen loves haunted houses, this is another activity they'll probably love. Check your local area to see if there's one happening near you!
8. Visit a Pioneer Cemetery
Old weathered tombstones have a certain spooky vibe that some teens find fascinating (including my daughters). If you live in an area with a pioneer or historic cemetery, your teen might love checking out the memorials to the past. You could even dress up and make it a Halloween photo shoot!
9. Pumpkin Carving Extravaganza
Teens often love to showcase their creativity, and what better way to encourage this than by carving pumpkins? Our teen daughters love choosing a unique design and making it come to life on their chosen pumpkin. Just pop in a flameless candle and dim the lights to enjoy your new spooky decorations!
10. Pumpkin Decorating
Carving pumpkins is lots of fun, but it's also messy and a lot of work! If your teens balk at the messiness of traditional pumpkin carving, they might love pumpkin decorating. Grab a few pumpkins (real or artificial foam pumpkins from the store), some craft supplies, and let your teens go to town.
It's a good idea to have googly eyes, acrylic paint or paint pens, feathers, and pipe cleaners on hand for decoration. Mini pumpkins are especially fun to decorate— let your teen paint funny or scary faces on them and add them to a scarecrow!
11. Participate in a Trunk Or Treat Event
Many churches host a Trunk or Treat event, and this can be a great way for high school age teens to serve. Choose a theme, decorate your vehicle and pick costumes that go along with your vehicle theme. Then hand out candy to all the little kids in their cute costumes!
12. Attend a ScareFest or Halloween Haunt at a local Amusement park
Many amusement parks offer a special Halloween event, which can be more fun (like Disneyland's Halloweentime) or more scary (Knott's Scary Farm). You can go with your teens, or let them invite a couple of friends to go with them. If you live near an amusement park, check online to see if they are offering a special event for Halloween.
13. Go to the Pumpkin Patch in Costume
Just because your teen is "too old" for trick-or-treating, doesn't mean that they can't dress in costume and visit a pumpkin patch. Many pumpkin patches cater to both kids and adults, and I've seen kids of all ages (and adults) wear their costume to the pumpkin patch.
Our girls (all over 12 years old) still enjoy pumpkin patches and corn mazes and all the other fun to be had at this time of year.
14. Create Halloween decorations (crafts)
The possibilities for Halloween crafts are endless! Pinterest is a wealth of great ideas, so I won't go into details here. Our girls love to paint, craft, and make decorations for their room or for the house, and change them out often.
Group Halloween activities for teens
15. Escape Room
If your teen is looking for a Halloween experience that will put your nerves to the test, check out a Halloween escape room. These thrilling mazes are designed to challenge their wits and keep their adrenaline pumping. Picture your teen and their friends trapped in a dark, mysterious room, with only a few clues and a time limit to escape.
The teens will need to work together, combining their problem-solving skills and quick thinking to unravel the clues and unlock the ultimate escape. Eerie escape rooms come in all themes and levels of difficulty, offering something for everyone. You can choose a spooky mystery in a haunted house, escape a deranged serial killer's lair, or even navigate through a zombie-infested laboratory.
Note: teens who struggle with anxiety or don't do well under pressure may not enjoy an escape room experience.
16. Spooky Zombie Paintball
In this adrenaline-fueled experience, your teens will enter a post-apocalyptic world where zombies roam free. Equipped with paintball guns loaded with colorful ammunition, they'll face off against hordes of the undead in a battle for survival. It's an immersive adventure that combines the excitement of paintball with the adrenaline rush of a haunted encounter.
Halloween party games teens will love
Fear Factor: Gross Games
My husband and I used to work with teens as youth ministers, and one of the most memorable Halloween events we put on was the Fear Factor Gross Games challenges. Here are a few of the fun Halloween games we did that went over well.
17. Bobbing for Apples
Bobbing for apples is a traditional harvest game, and it's easy to set up. Just grab a couple of large drink buckets/ tubs, fill with water, and drop in an apple for each contestant. Split into two teams, and have one team member from each team compete at a time.
Teams race to have each team member grab an apple using only their teeth. It's a lot harder than it seems! The first team to have every team member grab their apple out wins. We had lots of laughs and splashing with this fun game!
For a final challenge, we precooked some cow tongue (most butcher shops have it on request). Then we challenged the teens— whichever teen grabbed the cow tongue out of the apple bobbing tub, could make any youth leader take a bite! As you can imagine, it was an unforgettable night!
18. Find the eyeballs
Another fun game we did with the teens involved making up two big bowls of spaghetti noodles (add a little oil to keep them from sticking together). We dropped an equal number of peeled grapes into each bowl and mixed them in.
We blindfolded the teens and didn't let them see the bowls ahead of time. Then we instructed them to race to see who could get all the "eyeballs" out of the bowl of brains! The teens and adults watching were laughing hysterically at the grossed-out looks and expressions coming from the teens digging through the bowls.
19. Digging for Worms
Another fun game is to place an equal number of gummy worms into a bowl of Jell-O or pudding. Using their teeth, two players compete to see who can get all their gummy worms out of the bowl of Jell-O or pudding first!
20. Halloween Charades
If you're looking for Halloween fun and laughs, Halloween charades is a great game for teens! Make a list of Halloween items, traditions, movies and whatever else you can think of. Put each one on a slip of paper, and then let teens take turns choosing one to act out for everyone else to guess. Shrieks of laughter guaranteed!
21. Spiderweb maze
This takes significant pre-planning and set up, so it's best done in a room that you can shut and not use until the teens arrive. Get lots of white string and stretch it across the room at different heights and angles. Add a few plastic spiders for extra creep factor.
Teens have to enter the room and try to get through the room without touching the spiderwebs. If you have a black light, that will make this even more creepy! Whichever teen gets across the room first wins a prize.
You can also play this outside using chairs or bushes and trees to secure the webbing. The first teen to cross the finish line without touching the webs wins.
22. Murder Mystery Dinner
A murder mystery dinner offers the opportunity to challenge your teen's critical thinking, observation, and deduction abilities. Many mystery dinner kits are set in a particular time period or location, so you can go all out dressing in costumes and serving themed snacks. Mystery dinners work best with a small group of teens, usually around 8 people.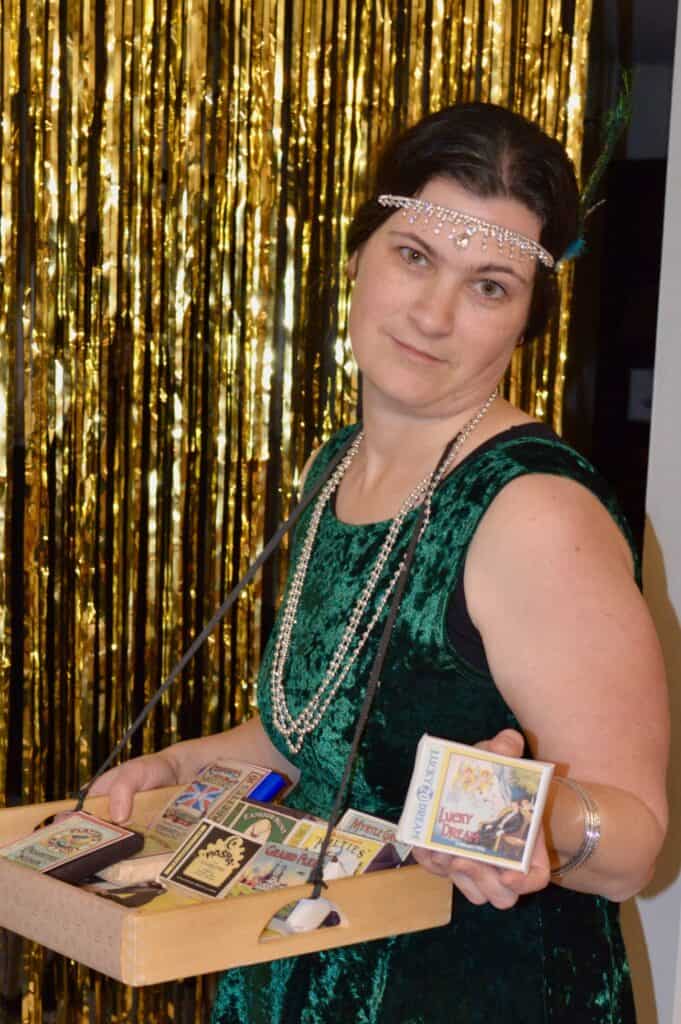 As the evening progresses, your teens will be immersed in a carefully crafted storyline, playing the roles of detectives. The characters in the story, played by the teens, will provide valuable information and subtle hints as they navigate through the enigma. This is one dinner your teens won't soon forget!
Pumpkin Olympics
Pumpkins are perfect for a Halloween spin on some Olympic events. Here's some ideas to get you thinking.
23. Pumpkin Bowling
Save your empty 2-liter soda bottles to serve as bowling pins. You'll need 10 for each lane. Divide into two or more teams and play like regular bowling.
24. Pumpkin obstacle course
Give two teams a large pumpkin each (if it's not perfectly round, that's even more fun!). Set up two identical obstacle courses that teens have to roll the pumpkin through as fast as they can. Each team member has to complete the course, and whichever team sends all its players through first wins!
25. Pumpkin golf / croquet
Use mini pumpkins and a croquet set (or some secondhand golf clubs from the thrift store) to play pumpkin croquet or golf. Alternately you could use brooms in place of the golf or croquet clubs.
26. Costume Contest
Challenge teens to come dressed in their costumes, and let them know that there will be prizes! Then find an open space for the "catwalk" and let every teen parade past in their costume. You can play some spooky music or even use fog machines to make it more fun!
The judges (parents or siblings) can rate the costumes based on creativity, originality, and overall creepiness. You can award spooky trophies or Halloween candy to the participants with the most impressive costumes.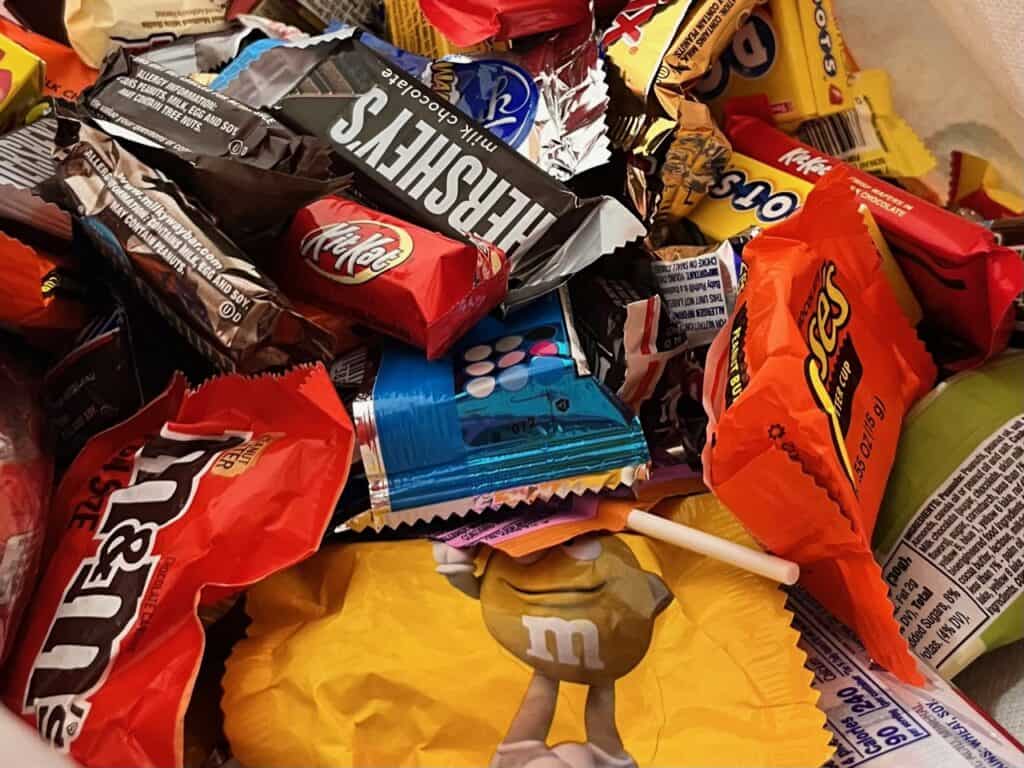 27. Mummy Wrap Contest
To begin the contest, divide the party guests into pairs. Each pair will have a designated "mummy" and a "wrapper." The mummy will need to stand still while the wrapper races to completely wrap them using rolls of toilet paper.
After a set amount of time, the mummies strike a pose. The judges determine the winners based on originality, neatness, and overall mummy-esque charm. Don't forget to snap some photos of your teens
28. Halloween Trivia Challenge
The Halloween Trivia Challenge takes the fun to a whole new level by putting your teen's knowledge of all things spooky to the test. This battle of wits will determine who truly rules the realm of Halloween lore. From classic horror movies to urban legends, a Halloween trivia challenge will cover it all.
A Halloween Trivia Challenge doesn't have to be a test of individual knowledge. Create teams to work together and collectively showcase their expertise. You can find lots of printable games like Halloween trivia (and the Halloween scavenger hunt listed next) on our Halloween Pinterest board.
29. Spooky Scavenger Hunt
Send teens on a trip through town, or around the neighborhood to look for things that go with the Halloween theme. Divide them into two or more teams. Then give them a printed list (check our Pinterest Board for some free printables) and send them to take pictures or selfies with a black cat, spider webs, skeletons and more.
Just like in the Halloween Trivia Challenge, this activity promotes collaboration and camaraderie among the teens. Whichever team gets the most points by finding the items listed wins.
30. Creepy Photo Booth
Teens love to be silly with friends, so set up a Halloween photo booth at your Halloween event or party. Supply a few costumes and accessories that range from monster masks to witch hats. Then capture the fun with an instant camera or your phone! #Halloweenmemories
31. Halloween Movie Marathon
Some teens love the feeling of being scared, so a scary movie marathon including Friday the 13th, Blair Witch Project, and other horror flicks will be perfect for them. Have your teen invite some friends over for a scary movie night in your own living room, complete with popcorn, candy corn and other snacks.
However, no one in our family enjoys really scary movies, and several of us struggle with anxiety or cPTSD, so a jump-scare can be problematic. We usually choose spooky movies with a strong dash of humor. Movies like Hocus Pocus, Hotel Transylvania, and the Addams Family are some of our favorites.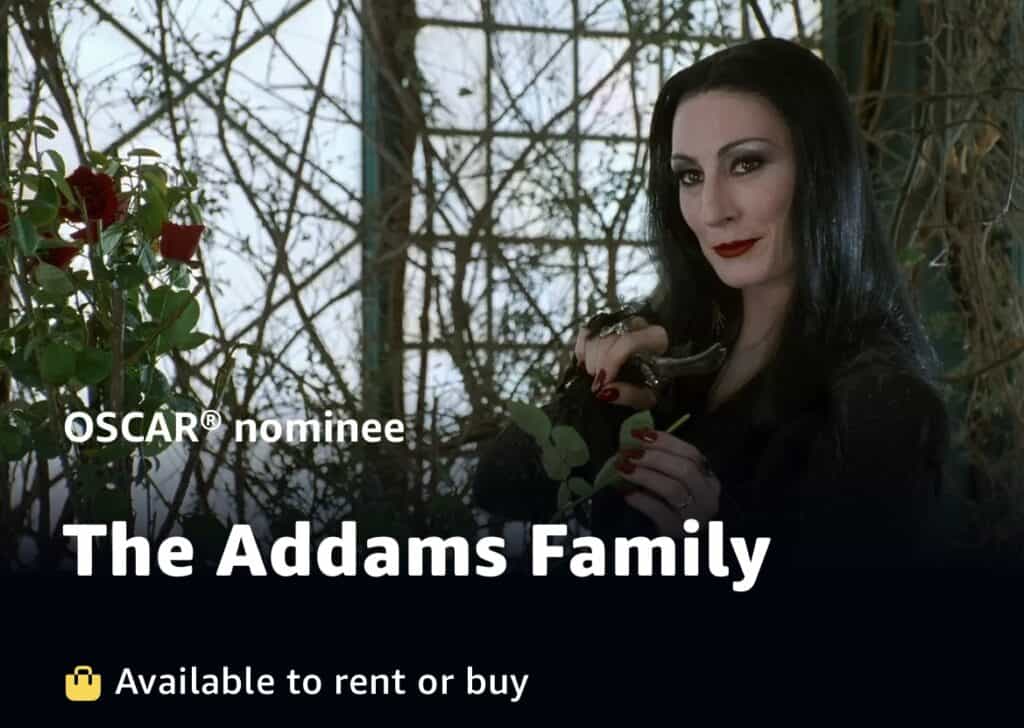 Another fun option is to watch some of the old classic monster movies, such as Dracula, The Mummy and Frankenstein. Modern teens may turn up their nose at these black-and-white classics, but after watching them our teen daughters had to agree that those movies still have that creepy feeling!
32. Creepy board games
If you don't have a large group, spooky board games are great Halloween party activities. Many teens would enjoy games like Mysterium, Pandemic, Clue, and Arkham Horror.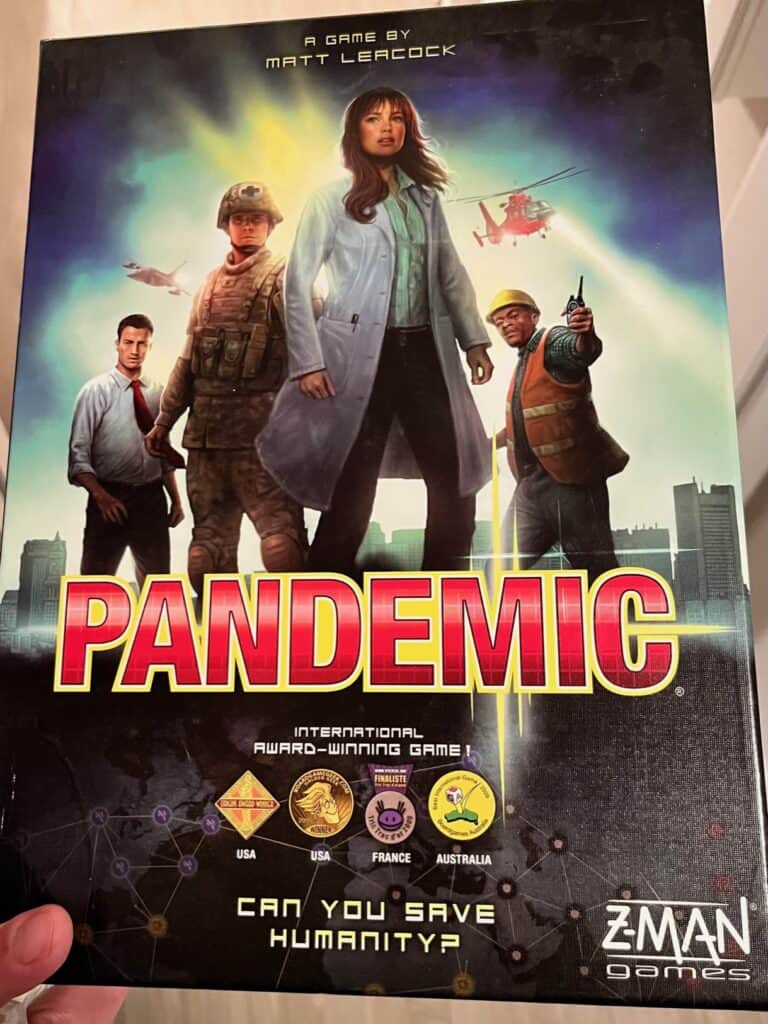 Great Halloween activities for teens
I hope this list of Halloween games, activities and things to do will help you and your teens enjoy the best Halloween ever. Teens may not want to trick-or-treat anymore, but that doesn't mean the Halloween fun has to stop!
©️ Copyright Jennifer D. Warren 2023.