We are no longer in contact with my parents and one of my brothers. This video transcript is part 5 of a series about how we ended up going no contact as a means of protecting kids from toxic family. In it, we discuss therapy for parents, parentification, toxic church issues and more.
This post contains affiliate links. As an Amazon Associate I earn from qualifying purchases made from the links on this site, at no extra cost to you. Thanks for supporting our family business!
Table of Contents
Full Video Transcript
NOTE: I have made minor edits to this transcript to make it more readable. In some places, I have added clarifying information marked by [square brackets and italics].
We left our church and our position as ministers due to the ongoing spiritual abuse, religious abuse, emotional abuse that my parents and brother had started and that others had joined in on.
Even in spite of this, we didn't go "no contact" with my parents at this point. There'd been two or three years of abusive behavior. And really as I started doing the work: going to counseling, reading old journals for my childhood…
Recognizing years of abuse
I recognized my parents had actually been neglectful toward me for most of my life. And you can see that in some of the other videos I've put up.
(and that) They had also been supporting my brother, who has been an abusive, manipulative person as long as ever I can remember.
So you know, I was doing the work and recognizing all this. But even with all of that we still hadn't gone no contact with my parents. Mostly because we kept hoping that as we made stronger and stronger boundaries that it would shake them out of their denial and determination to be right.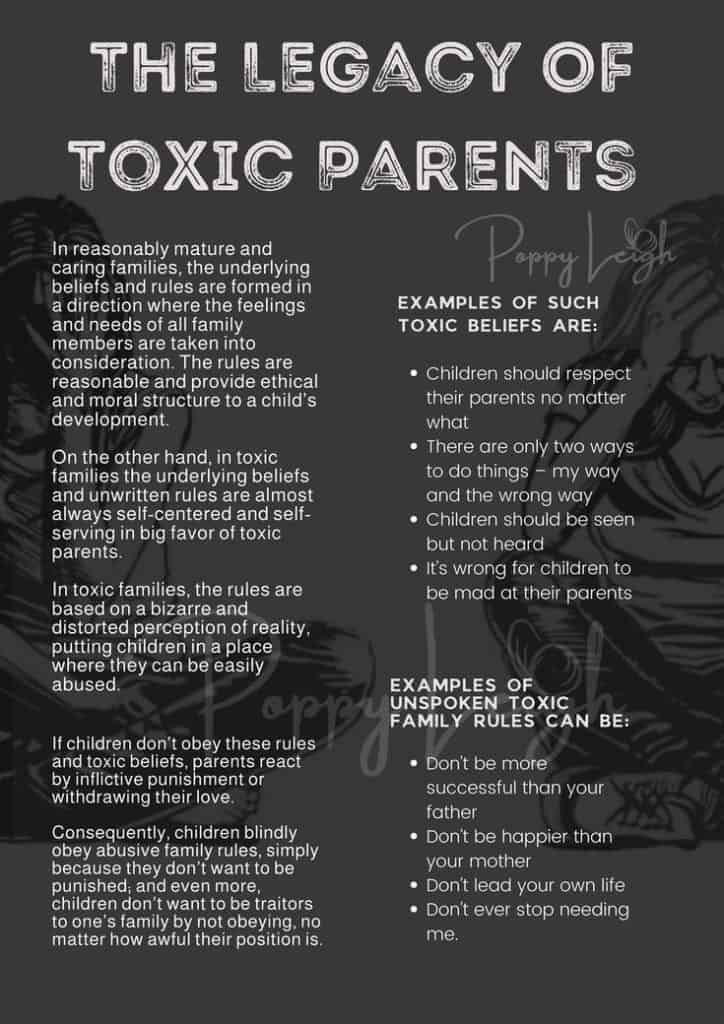 Continued contact with the kids
So we allowed them to stay in touch with the children. I didn't feel a need to be in touch with them but I allowed my husband, you know… My husband was happy to navigate arranging occasional visits with my parents for the kids.
And we allowed them to make phone calls to our kids, to send them birthday gifts, whatever. But we didn't know… I think we saw them—he took them to go see my parents.
I mean, he took my kids to go see their grandparents once—whichever kids wanted to go at that point. Some of my kids didn't want to go because they saw the abuse, and weren't interested in being part of it anymore.
Our previous church's response
So that went on for another couple of months and during that time our church that we had left sent out a letter in response to our resignation letter.
Which we never got a copy of, but they sent out to all the churches just like the letter of resignation we sent. Although we sent our resignation letter to the home church too, not just to, not just everybody else. But we never got a copy of that letter.
We heard about it, third-hand, a month later from somebody at a different one of our location churches and so we got a copy of this letter. Basically the letter was talking about what we had said. It was trying to play it like we didn't—like it was a family issue that wasn't a big deal and we had made a big deal.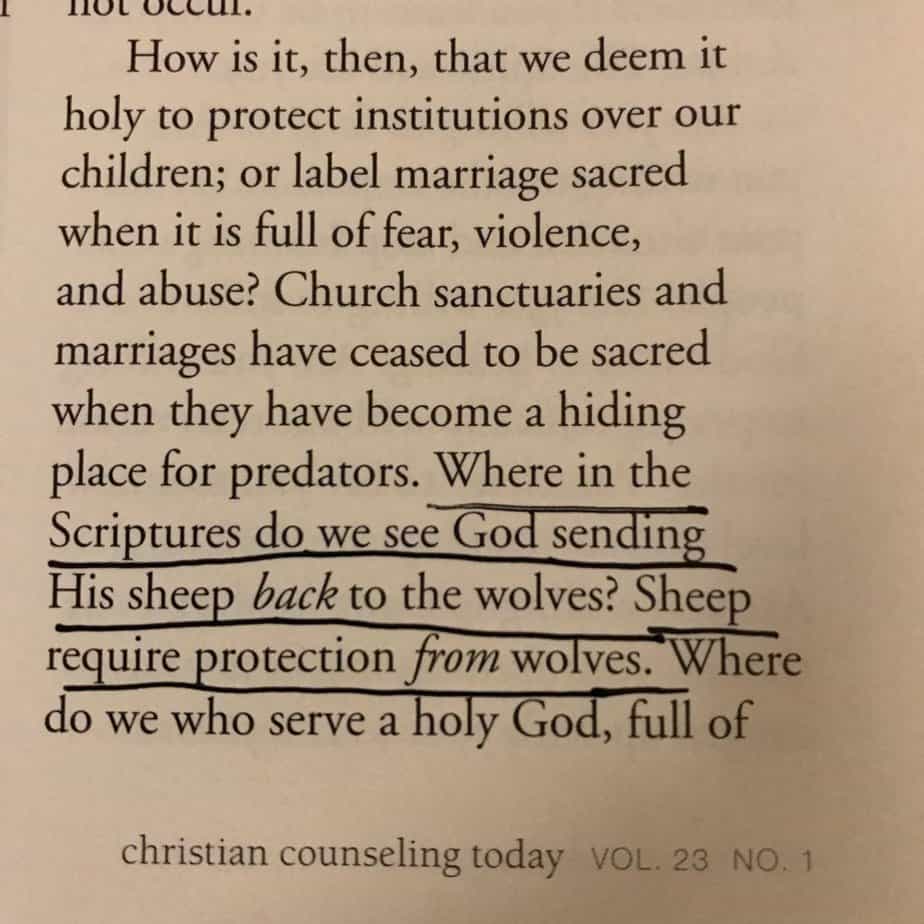 My parents' denial
Also I heard from several people that when people asked my parents what had happened to us, my dad directly stated, "I don't know."
Which was totally bogus! I have written proof that I emailed and texted and talked about it multiple times. So that was what we were dealing with.
Therapy for my parents?
I suggested that my parents go and get counseling. Because I had tried to communicate with them about our family issues and it wasn't getting better it was just continuing to get worse.
And they were gathering people on their side, and they were just—it just kept getting worse. You can watch the other 20-plus videos on the subject if you really want to hear the full story.
But the long and short of it is, I finally said, "You know I've gotten, I've gone and gotten help and counsel to try to work through my side of things. And those tools are available to you too. And I would strongly suggest that maybe we can go to family counseling or something, and we can go and take care of that."
You know, it took them a while to respond. And then they said, "Oh yes we'd like to go to family counseling. And we think we should go to cognitive behavioral therapy to go and get counseling together."
Dishonesty
But you see, the whole problem with this is that when they agreed to go to counseling I already knew that my dad had been lying directly about the facts!
Saying to other people from our church denomination that he didn't know what the problem was with my husband and our family. That he didn't know anything about the situation and that he was shocked that we had left also.
More denial
Well the shock part was probably true! Because the trouble is when you're communicating with an abusive person they hear what they want to hear. So I can believe they were shocked, but he most certainly was not ignorant of why.
Evidence and records
I had it… not only had I communicated several times in conversation but I have…
I've kept them even till now in case I ever need to prove it in court for a restraining order. But I kept every piece of written communication I made with them. Every text message, every email, as we were sorting through this process, because I needed to be sure for myself that I had communicated it clearly.
And I had all the evidence. So them being willing to go to counseling was just a crock! Because if you can't even tell the truth about things or at least admit that you know what's going on…
Therapy can't help
Like, he didn't have to say he didn't know anything. He could say, "I'm not at liberty to talk about it," or something like that. That's a very different statement to make.
But no, he was just telling people he had no idea. And you know, spinning it whichever way he wanted.
Well, why would you put yourself in counseling with someone like that?
That's just, no! If they can't be truthful, there's no chance that counseling is actually going to work.
So we didn't end up doing that but it was something we considered until we saw that was not going to be something that was going to work for sorting things out with my parents.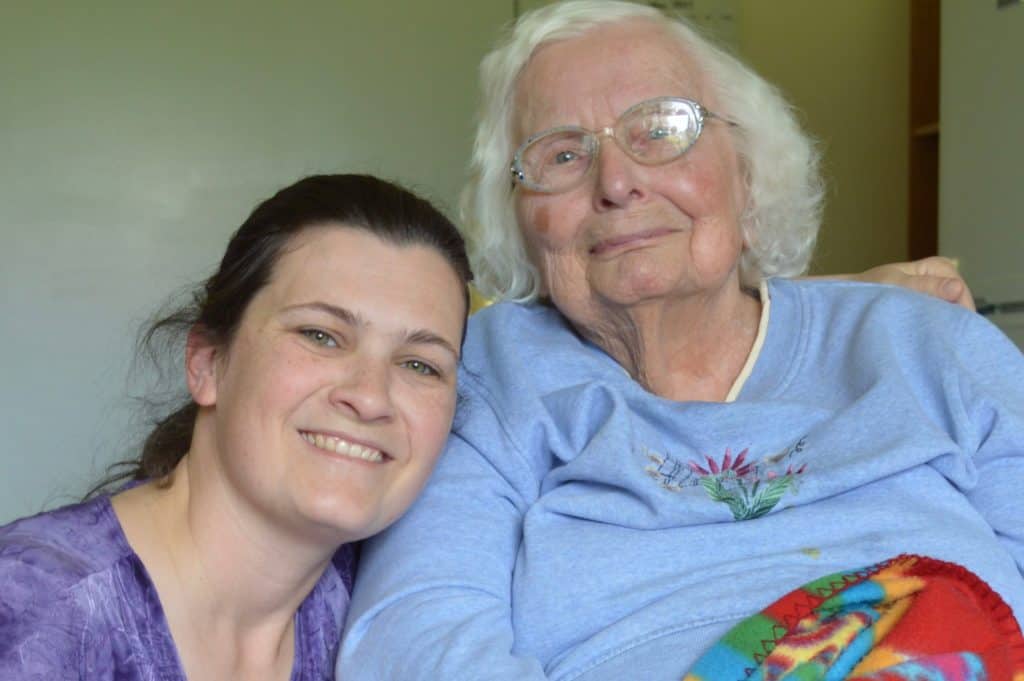 Protecting kids from toxic family
What finally drove us to start being no contact with my parents was actually their interactions with our kids.
We allowed my parents to stay in contact with our kids. And even made an appointment to visit, to take the kids to visit them. Although I couldn't handle that because of my own C-PTSD issues and my parents just were triggering me all the time.
But we did allow them to stay in contact with our kids because we didn't want to cut our kids off from their grandparents, or the other way around.
Inappropriate behaviors
But what we noticed over a few months after we left the church, and as we were permitting this contact to continue, is that my parents and my brother were continuing to use their relationship with our kids to obtain information about Brian and I.
They would have conversations over Messenger Kids, or over the phone with our kids. And spend more time asking our kids about what Brian and I were doing, and what our family's plans were, and things like that, and hardly any time actually talking to the kids themselves.
My experience with parentification
And then my mom—she had been using me as an emotional dumping ground for years. I actually functioned as her therapist in many ways. And she would tell me all the horrible, different things she was dealing with: in her marriage, and the challenges she had with my siblings, and all those things.
I'd come to recognize that that's what it was. I was actually functioning as her therapist and so I cut that off. But she was starting to do similar things with my kids, with two of my girls.
Using relationships as a means to control
She was using manipulative language with them. She was putting on guilt trips for not being able to see them as often as she would like, and trying to persuade them to tell us that they should come hang out with us again.
And they were basically using their relationship with our kids to try to find power over us. And my daughters who were—who are—the oldest of the six… We have three daughters and they're oldest of our six kids.
And my daughter—the oldest—wouldn't even stay in touch with Grandma and Grandpa anymore. She could just see through it and was done with it. The other two tried to stay in contact, but they started to see that my mom and my dad were being manipulative in their relationship with our kids.
Firm boundaries
So we directly told them [my parents], "You cannot treat our kids like adults. And you cannot use your relationship with them to get what you want. That is not okay.
We were very direct with them [my parents and brother] and they continued to do it.
And so when we saw that they were, and our kids could tell. Like, they weren't even, it was obvious to our girls.
Ignoring the boundaries
So finally we set the boundary and said, "Do not contact us anymore."
And even that they couldn't respect!
Contact continued after that. Well, that's why we finally had to set it, because they weren't treating our kids like kids. They were treating them like adults.
So we finally told my parents, and my brother and his wife (by default—not because she was really involved in the process. She was recovering from a concussion but when people are married, you can't tell how much of what they're doing is being influenced by an abusive person).
And so we told my parents, and my brother and sister-in-law, "Do not contact us." And they couldn't manage that.
The last straw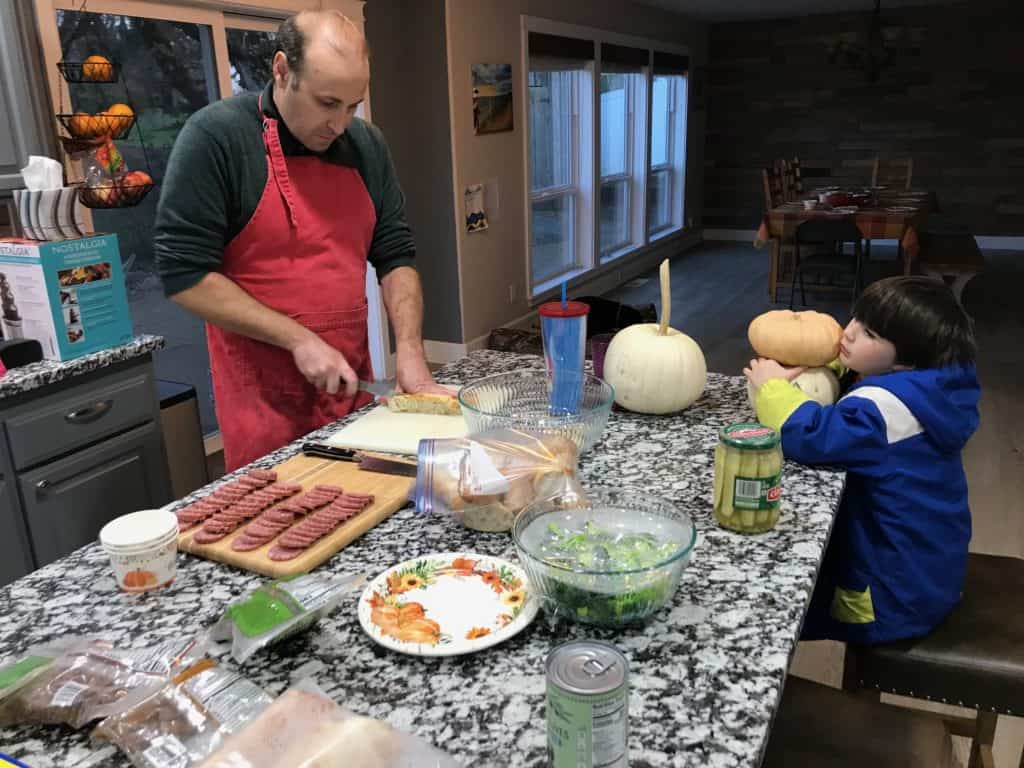 So at Thanksgiving 2021, we were having a family Thanksgiving and just kind of enjoying having it just be us and the kids.
You know, it was hard because my husband had to find a job very quickly after we left the ministry. And it wasn't an ideal job by any means, but he needed to have…
We didn't have income coming in while we were building the business that you're enjoying at the moment. This business of building a community for families through blog, and through, you know, talking, YouTube, other things. But I was building this business, my husband was working.
Disingenuous communication
And so we're enjoying our Thanksgiving Day, and my parents texted us: "Happy Thanksgiving! We miss you all!" Texted our kids that on their phones, on their devices.
My brother—same thing: "Happy Thanksgiving! We miss you. We wish we were together."
Bogus nonsense, right?! If they wished we were together they would've actually made an effort! But no, this is just trying to trigger us, trying to guilt-trip us.
A strong statement
And so my husband said, "If you contact us again, we will be contacting the police."
So we didn't hear anything from them for awhile, but we also knew that wasn't probably going to be the end of it.
And so around Christmas, we got ourselves new phones and new phone numbers, and we told none of our relatives. But it also meant that no one from our old church could contact us unless they were a safe person who had proved themselves to us.
Protecting kids from toxic family takes drastic action
So we had to take drastic measures. And even then, due to some complications with the phone system—I got my new phone first and then my husband got his a few weeks later.
But my brother and my parents tried to text me for my birthday in January. And it didn't come through because I'd already blocked them and had a new number. But it came through to my husband's phone and he just deleted it.
It's really interesting, when people realize that they're losing control and can't manipulate you anymore. Instead of being willing to abide by the boundaries and show that they're a respectful person they just freak out.
Am I the problem?
Why are there so many toxic people in my life?
That's this question you start asking yourself when you start realizing that you're having to remove yourself from interactions, go no contact with your parents your in-laws extended family and such.
When you start getting going on this cycle and you start having to limit people's access to you, and you realize how many toxic people are around you. One of the thoughts that comes into your head is, "Is it me? Am I the abusive person? Are they all normal?"
How your brain protects you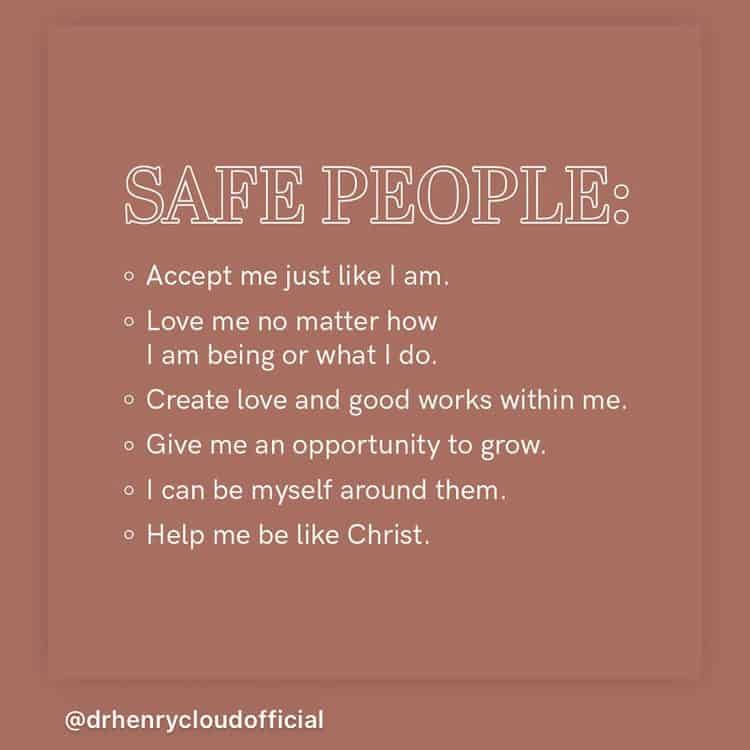 But I want to give you an alternate explanation for this because it's the one that I've settled on. And what it is, is that until you start to do your own healing work, you will find yourself regularly repeating relationships where you are being taken advantage of. Where you are being abused.
And it is not your fault! I'm not saying that in any way to blame those who are survivors. But because it's familiar, and our brains are trained to look for safety and familiarity, we tend to find ourselves in these abusive relationships. Because we've learned how to navigate them and it's familiar to our brains.
It's not you
So again, I'm not saying this to victim blame or to shame anyone. But sometimes you start to feel like you're crazy when you have to cut off contact with so many people because you've lived with abusive relationships your whole life! Especially if you were raised by someone who's abusive.
And so of course, until you start to heal that in yourself you're gonna find yourself drawn to those relationships because you haven't recognized they're abusive, maybe, when you start them.
Familiar territory
So it's not your fault, if you suddenly find that there's a lot of people you have to stop allowing them to have access to you because you've grown. And you now recognize that they're abusive.
So if you are feeling like there's something wrong with you, just know, that is not the case. Your brain tries to protect you the best way it can. One of the ways it does that is by putting you in situations that it feels are familiar and that it recognizes.
©️ Copyright Jennifer D. Warren, 2023