"It's beginning to look a lot like Christmas, Everywhere you go…"
I saw the first Christmas items at the store right after school started. And while I have strict rules about listening to Christmas music (not before Thanksgiving!), I am so thankful that stores start putting out Christmas stuff early!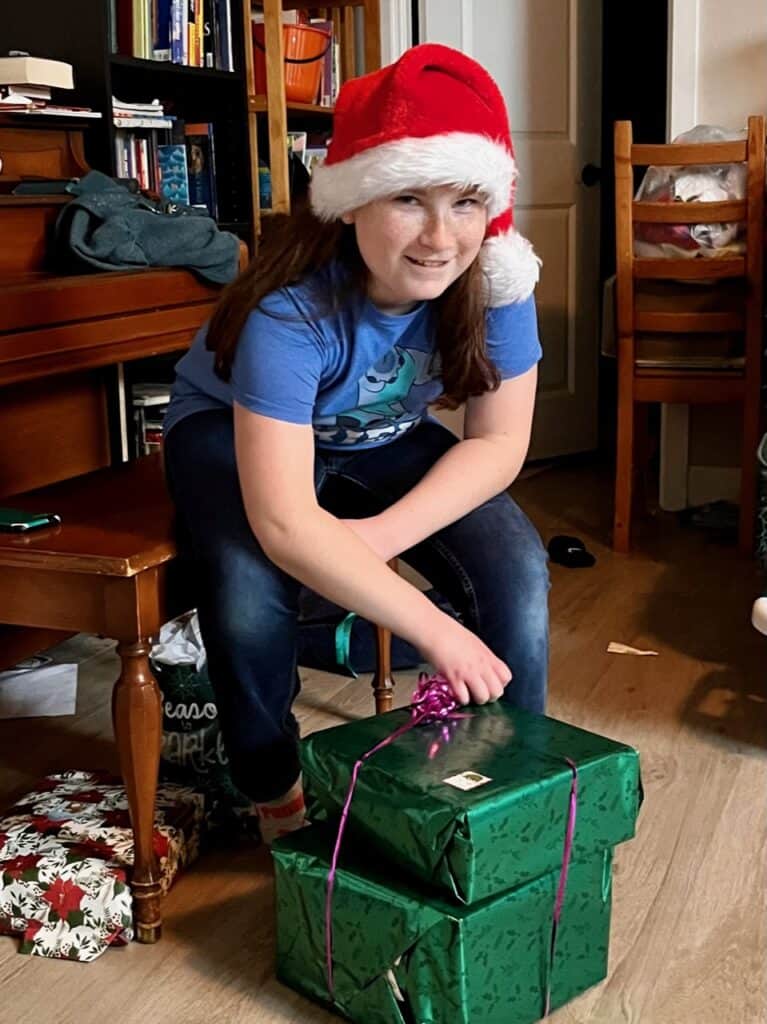 This post contains affiliate links. As an Amazon Associate I earn from qualifying purchases made from the links on this site, at no extra cost to you. Thanks for supporting our family business!
When you have a lot of people to plan a holiday for, earlier preparation and forward planning makes the difference between enjoying the holiday and enduring it. With that in mind, here's my handy list of things I start on in September.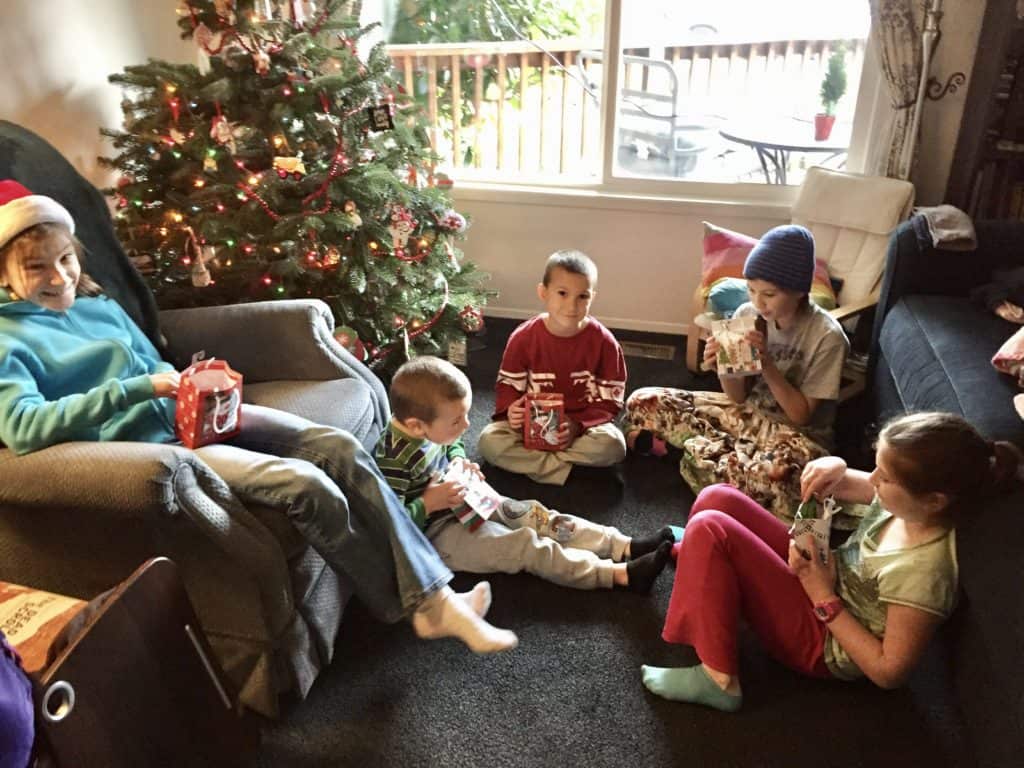 Table of Contents
1. Use an app to track everything you buy- Santa's Bag Christmas Gift Planning App
Last year I spent a few minutes looking into apps to track gifts and discovered the Santa's Bag app. It's nothing fancy, but it does what I need it to do. I use this to track every gift I buy, as well as anything I buy that is not specifically a gift, but is going towards the holiday celebrations (i.e. our English crackers that go on our Christmas dinner table).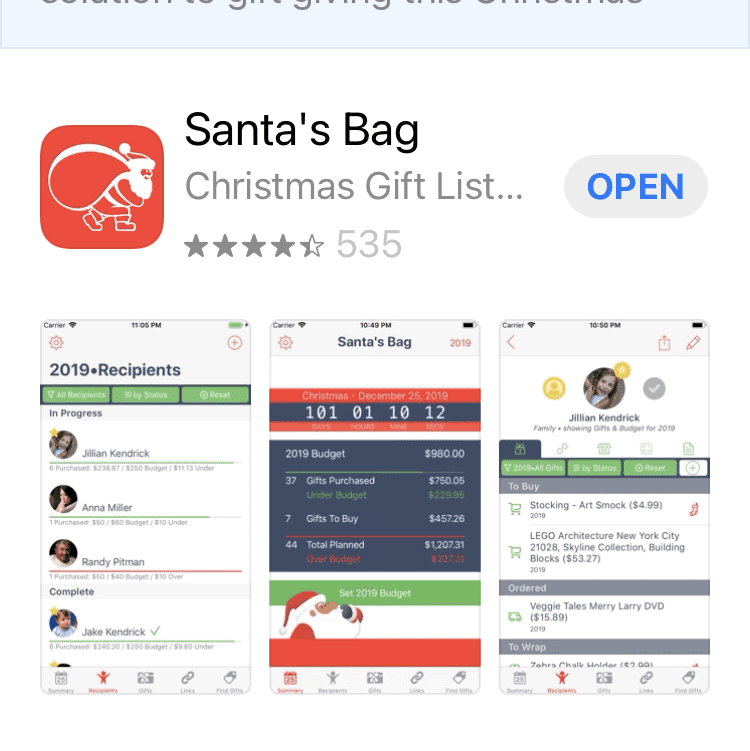 Santa's Bag allows me to track where I bought the gift, how much it cost, whether it is shipped, wrapped, or gifted, and where I'm storing it for safekeeping until Christmas.
This app saved my life last year! With eight people in our household to buy for, my closet would have filled up with wrapped gifts before November; instead I could stick boxes of wrapped gifts in my attic with no fear that I'd forget about them, by recording them on the app.
Before I started using Santa's Bag, I sometimes forgot that I had bought a particular gift already, and would end up buying more than I needed to. Mom brain is a thing! Or is it just me?😜
2. Personalized gifts- Christmas gift planning favorite!
I love buying personalized mugs, ornaments, stockings, calendars, etc. especially for my family. The catch is that personalized gifts usually take several weeks to arrive. If you are creating the gift using your photos, plan on adding in a few extra weeks for design time.
I usually aim to have my calendars designed and ready to order no later than Halloween so that I can get them shipped to me, and then shipped out again to family.
If you have them ready to order early, Shutterfly often has amazing sales that will save you so much money on the personalized gifts—but you want to have them already ready to order. If you click on this link as a new customer, you can get a free photo book.
3. Wrap as you go
I learned this lesson the hard way. A few years ago, I was in the final trimester of pregnancy from November onward. I was always exhausted, and it was all I could do to buy the gifts in time for Christmas.
On Christmas Eve, it was time to put things out, and I realized that I did not have half of the things wrapped. My husband and I had to wrap gifts for over two hours that night! I promised myself that was never happening again!
Now I keep the supplies on hand year-round as part of my Christmas gift planning. I tag each gift with the recipient's name as I go. Last Christmas, we finished putting everything out and got to bed only a little later than our standard bedtime. Parenting win!
4. Special ornaments
If I am not creating a photo ornament, each of my kids gets an individual ornament each year. That way they will have their own special ornaments to take with them to their own homes one day. When we go to special places, I buy these ornaments at the locations throughout the year.
Alternately I buy them inexpensively at Target, WalMart, or craft stores to commemorate some milestone or fun thing we did. Last year we all celebrated Star Wars Day for fun during the pandemic lockdown, so I got them inexpensive Star Wars themed ornaments from Target to commemorate the special day.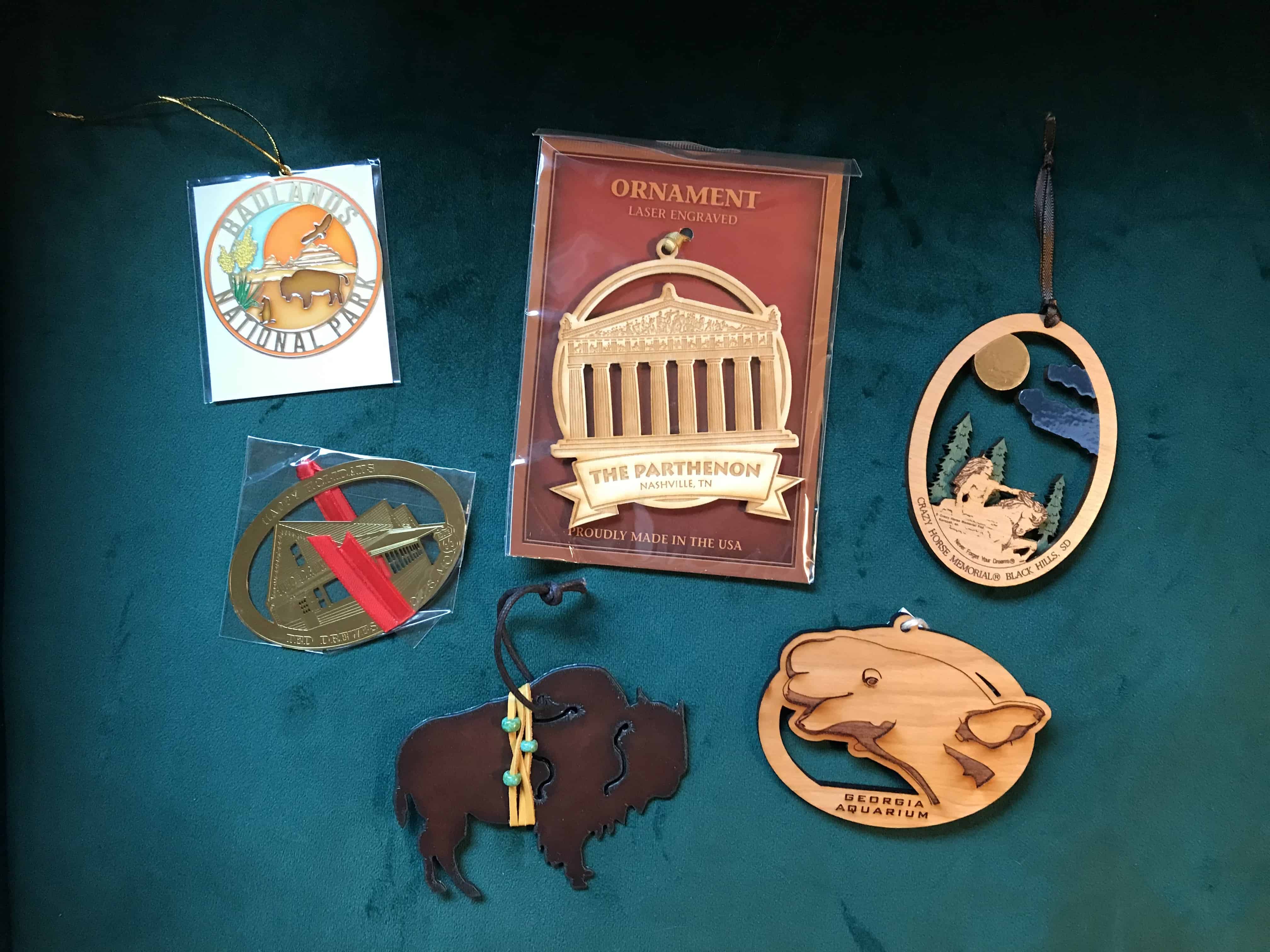 5. Maintain a Christmas/ birthday list year-round for each child (and for your spouse)
I talked about this in my birthday post, but when my child's birthday is past, I update the list, removing any items that are no longer needed.
Around August or September, I start the conversation with my kids individually to ask them if there is something they want for Christmas. Our standard expectation is that they can request multiple items, but there will be one main gift per child.
We also hang onto the catalogs that come in the mail and let our kids look through them for ideas. This is much less overwhelming than taking them to a store and letting them find ideas that way. Since we don't have TV or cable, they don't see many commercials—and we are so glad to not have them asking for the latest and greatest because they saw it advertised!
6. Watch for items that can cover a lot of people, or that can be family gifts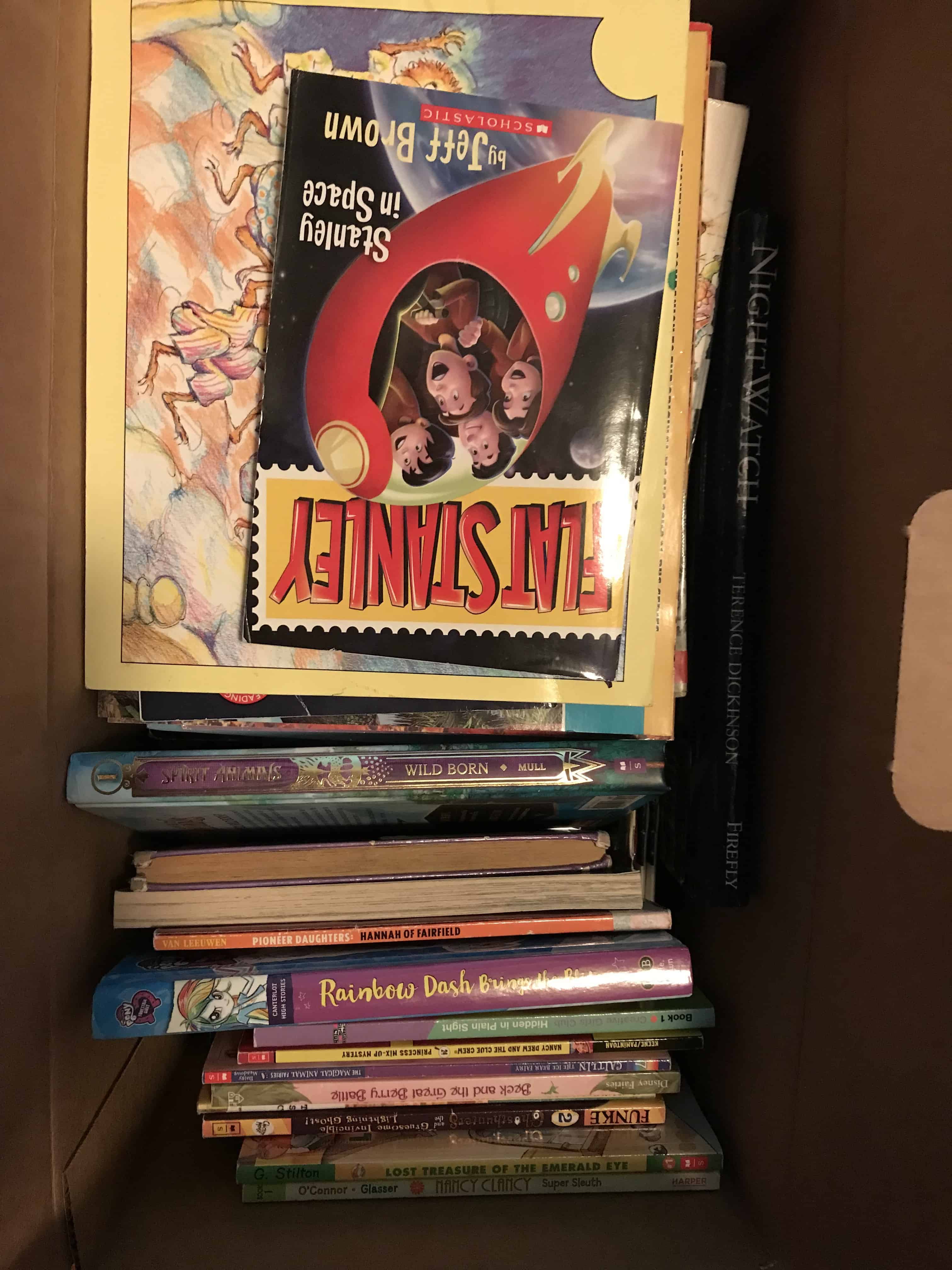 I frequent the Goodwill book section for the months leading up to Christmas. I can usually find enough books that are new to us to make up several large stacks of books to give each child.
We also try to find ways to give our children experiences– the first year we moved to Oregon, a major part of the Christmas gift budget went to getting gear to keep us Californians warm on snow days.
Another fun way to get more bang for your buck is to include holiday celebration events as part of your family Christmas gifts. A visit to the Silverton Christmas Market as a family, or to ZooLights near Portland are both the types of experiences that can be family Christmas gifts!
Board games, subscriptions, large building sets, and puzzles are all gifts that we give to the family too.
If you need some great ideas for fun Christmas activities to do as a family, we've written a post with a FREE printable Christmas family bucket list!
7. Budget an amount for Christmas
If you have never really tracked how much you spend at Christmas, use the Santa's Bag app for a year and then you will have a guess for the next year. This makes Christmas gift planning much less stressful!
We budget a specific amount per stocking per person, and try to fill in with inexpensive things like special food treats, and a few small but more expensive items. We also budget for the fresh cut tree, whatever we need for a special field trip or activity, and gifts for those outside the family.
Even though I did not know how much to budget last year, tracking everything in the app helped me to track how much we actually could afford to spend on others outside our family. This year, I simply added 5-10% more to last year's total.
8. Work with your kids to make a plan for Christmas gift giving
We encourage our kids to give gifts to each other, and we try to give them as much ownership of that process as possible. My older girls can make something or earn money to buy something for their siblings.
For the younger boys, I give them an amount to spend, and they can decide if they want to buy one large family gift, or smaller individual gifts for everyone. I take them to do their Christmas shopping individually.
It is a fun and special time for me and each boy, one on one. The majority of the guidance I give them is making sure they stay on budget and making sure they don't forget someone.
9. Finish your handmade gifts before December
I am a new quilter, and I love to make handmade gifts for people. However, if I have to spend December making gifts, that is too much pressure for me. On the other hand, I love working with my Christmas fabric during the Christmas season.
So what I do now is I make a plan to give gifts to people that don't include a handmade item. Then if I finish on time, I can gift the item; if I don't finish on time, it can wait for someone else for next year. Win-win!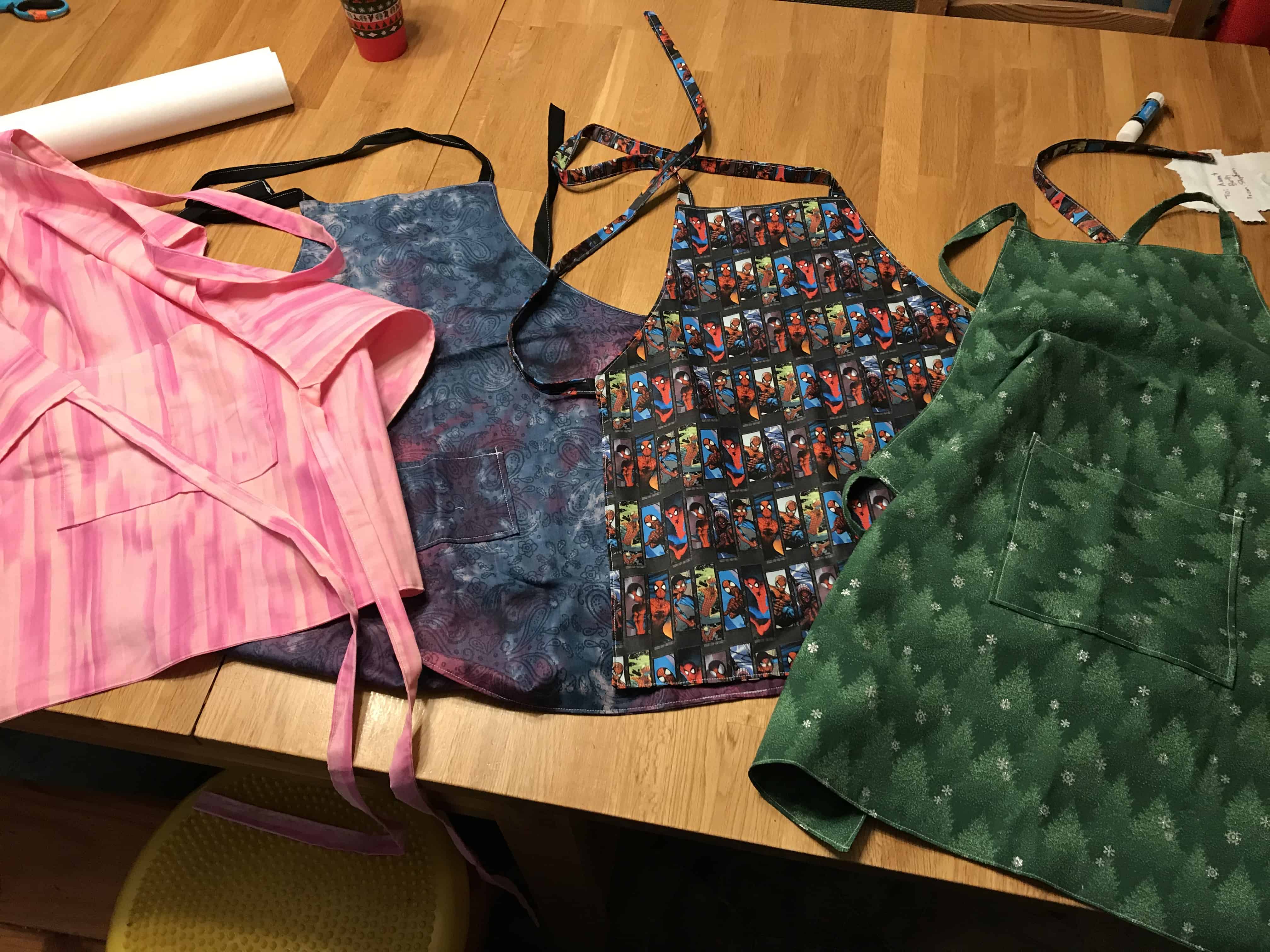 10. Do a clothing/ toy/ book purge to make room for Christmas gifts
When we switch most of our summer clothing out for winter clothing in October, I usually take the opportunity to purge out old toys and books also. Making space for the new items is an important part of Christmas gift planning.
If you live somewhere that does not require a seasonal clothing change, October is a great time for this. You will get a good feel for what your kids actually need/ don't need, and for what they use/ don't use. This can guide your gift-giving, and gift suggestions to family who may ask.
It's also helpful to teach your kids the useful decluttering skill of "items in, means items out". I involve my kids in this process and let them choose what to pass on, and I tell them "how much" (usually a box or bag full). Now we will have space for the new Christmas items that come in!
This is my strategy for Christmas gift planning before December. I finished most of these before December last year, and I had one of the most relaxing and enjoyable Christmases ever with my children and husband! It's so worth it to plan ahead. How do you prepare ahead of time for the holidays?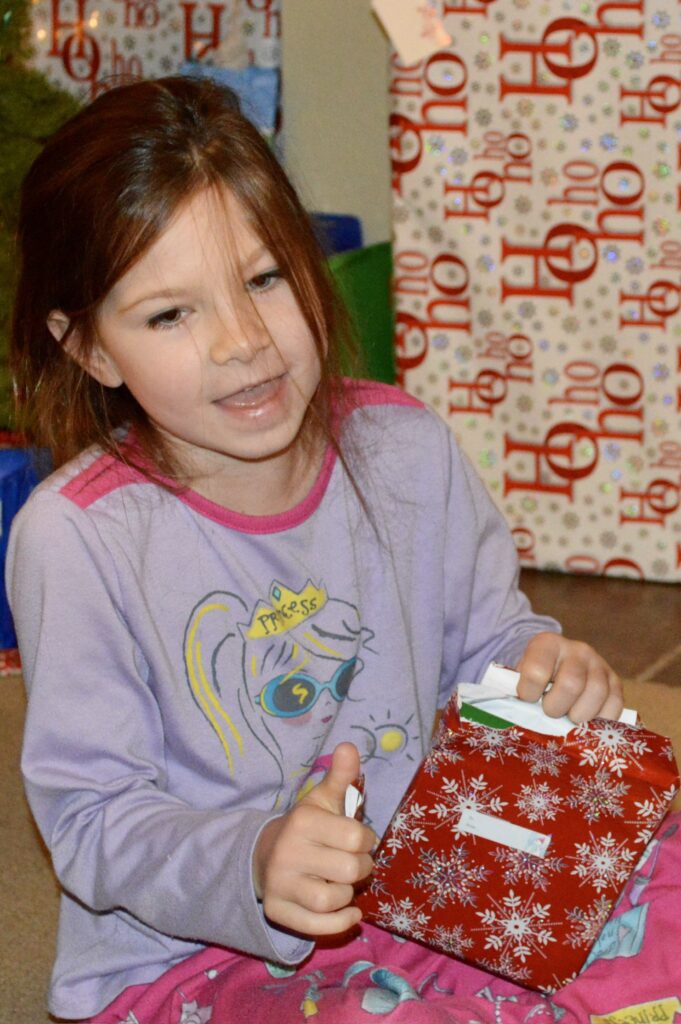 Frequently Asked Questions (FAQs)
What is the 4 gift rule? (Also known as the 5 gift rule, 7 gift rule, 10 gift rule, or other)
When I first heard of this rule, it was put to me as the 4 gift rule, and the rhyme that went with it was, "1)Something you want, 2)Something you need, 3)Something to wear, 4)Something to read." The idea was to get your children each one item from each of these categories ONLY, resulting in four gifts per child. Other variations introduce additional categories, bringing the total number of gifts up to whatever the rules is.
We've chosen a different tactic in our family. Since there are eight of us altogether, Brian and I give the children ONE main gift each. They also receive a gift from each sibling, or sometimes siblings combine forces to gift one larger gift to a particular sibling.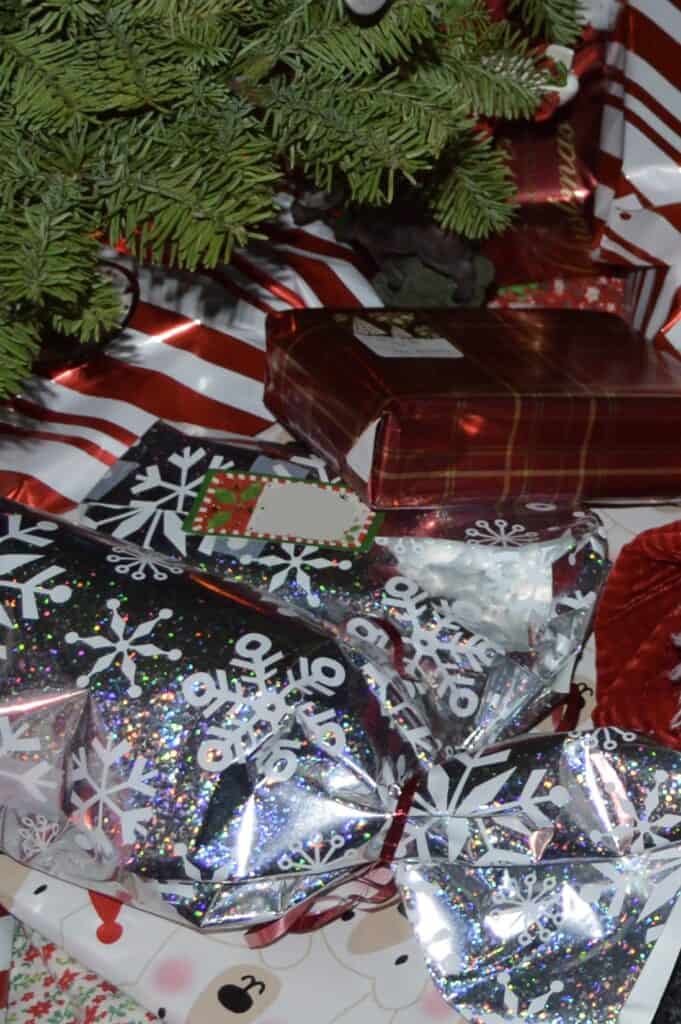 What is the right amount of gifts per child?
LESS IS MORE when it comes to gift-giving for children! Fewer gifts means less stuff to maintain, and less overwhelm. Brian and I don't go "all out" on Christmas gifts for our kids, because we give them things all year long, and we don't want the main focus of Christmas to be gifts. My suggestion: 4 or less is plenty.
© Copyright 2021 Jennifer D. Warren. Updated: September 2023.