Are you looking for the perfect gift for a homeschool mom in your life? Look no further – this list is curated by a mom of six kids who's been homeschooling for over 13 years! I'm excited to share some great gifts for homeschool moms— they're perfect for Christmas gifts, Mother's Day gifts or anytime gifts.
This post contains affiliate links. As an Amazon Associate I earn from qualifying purchases made from the links on this site, at no extra cost to you. Thanks for supporting our family business!
Table of Contents
How to choose the right gift
All moms are busy and homeschool moms perhaps more so. Many homeschool moms are doing all the standard things that a stay-at-home mom does, as well as running a business from home.
If you're shopping for any mom, it's good to bear in mind that moms tend to think of themselves after everyone else. Gifts of self-care or hobby items are often much appreciated by moms who don't feel they have space in their budget to spend on themselves.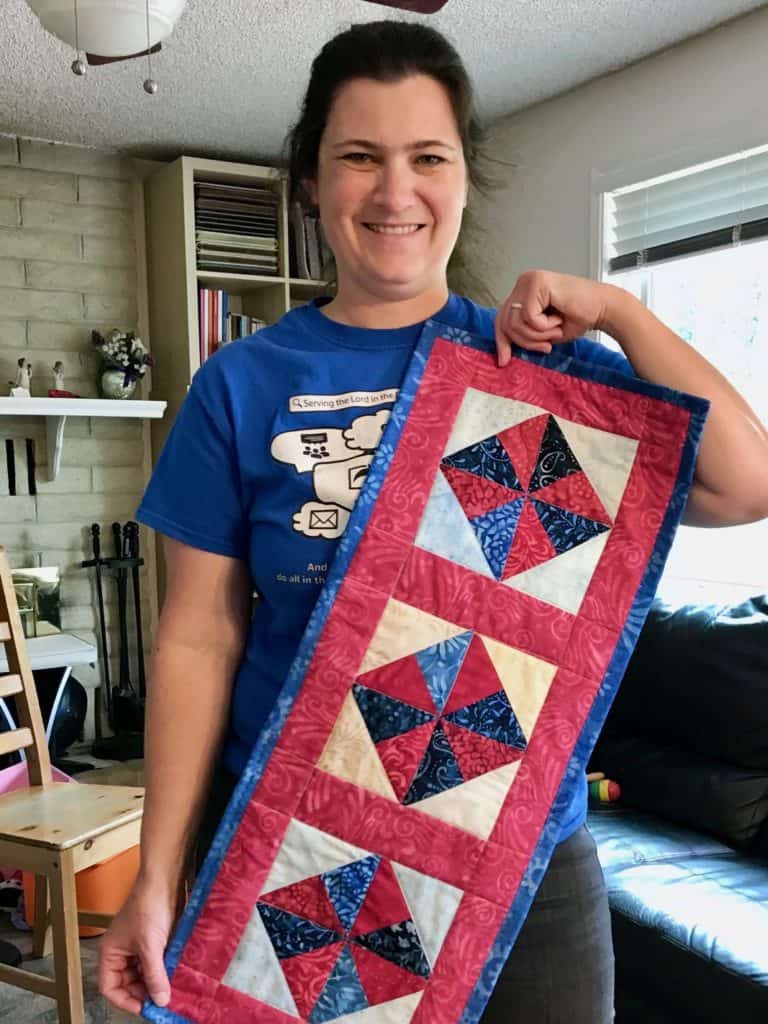 One of the best gifts you could ever give a homeschool mom is the gift of time. So although it's not listed in this list as a "gift", giving your time to a homeschool mom by offering to watch her kids, offering to make her a meal, offering to help with household chores, or running kids around is a guaranteed win.
Sometimes a homeschool mom wants a useful gift because it will give her more time. That's why appliances or memberships can be good gifts.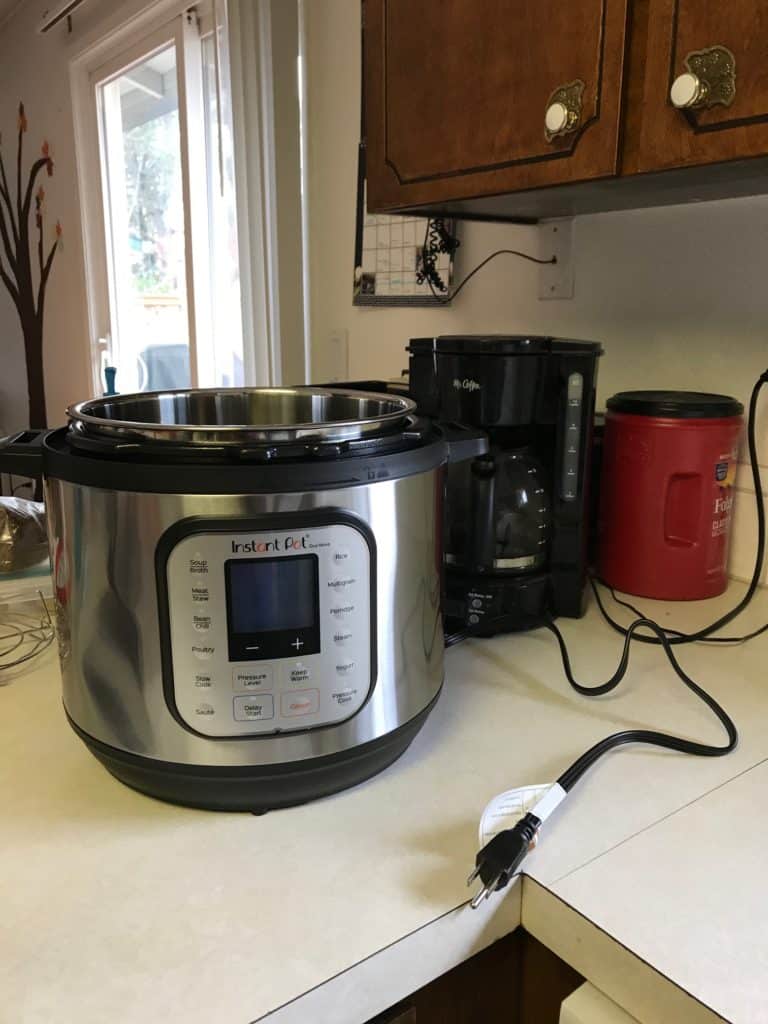 Great Gifts for Homeschool Moms
1. Gift cards to office supply store
Just ask me how many pairs of scissors I bought in the last three years! As a homeschool mom, you're always loaning out your stuff to the kids for them to get their work done (or they borrow it without asking). Gift cards to an office supply store will always be appreciated!
2. Gift card to a curriculum store or website
Homeschooling moms are always looking for better curriculum to accomplish the goals they have for their children. Quite often the most effective curriculum, or the one that works best for your child is not the cheapest!
When you give a homeschool mom a gift card to a curriculum store, it communicates that you value the educational goals she has for her children. She can use it towards supplemental items that improve her curriculum or extra learning resources.
3. Gift card to a bookstore, or for Kindle books
Homeschooling parents are usually modeling learning for their kids by reading nonfiction books, or by listening to podcasts and audio books that help them learn new things. Sometimes the homeschooling parent just needs to relax with a good fiction book.
A gift card to a bookstore or a gift card for their Kindle can be a real blessing. An Audible membership is another great option.
Audible Gift Memberships
4. Gift card to a craft store
Not all homeschooling moms are crafters, but many enjoy doing occasional crafts with their kids. Many homeschool moms also enjoy a craft and hobby of their own for those rare moments of free time. Either way, nearly any homeschooling mom can use a craft store gift card.
5. Board game or other game
One of the things that many homeschooling families enjoy doing together is playing board games. Standard board games like Monopoly, Clue, Sorry, or card games like Uno, are favorites. Many newer board games are cooperative so the whole family can play.
Board games also offer the added advantage for homeschooling families to practice skills like math, reading, and strategy. A few of our favorites are Pandemic, Castle Panic, and Throw Throw Burrito.
Coffee mugs
I don't know any mom who doesn't have a favorite drink that she uses to fuel her day and her energy. Some moms are coffee people, some moms are tea people.
Here are a few inspirational mugs that will bring a smile to any homeschool mom's face.
6. Homeschool Mom Coffee Mug: I'm Not Talking To Myself, I'm a Homeschool Mom – I'm Having A Parent-Teacher Conference
Travel mugs
Moms of school-age children are regularly their child's chauffeur to activities, sports, and whatever else. Homeschool moms are no exception to this. Make a special homeschool mom happy by getting her a good quality travel mug to take her favorite beverage along with her.
8. Contigo Snapseal Insulated Travel Mug with handle
9. Contigo Snapseal Insulated Travel Mug
10. Meal subscription box
After a long day of lesson plans, teaching children, and running to and from activities, parents still have to make dinner for their kids. Give a homeschool mama a little break by ordering her a meal subscription service one or two days of the week.
Homeschool moms that love to make crafts, or do personalized gifts for their kids love Cricuts! I don't currently have one, but it's definitely on my list of "splurge" items when I get the opportunity. My friends who have Cricut machines say it's one of their favorite things.
12. Amazon gift card
Amazon offers free shipping for most orders over $25. So even if the mom you're buying for doesn't have a membership she can still enjoy an Amazon gift card. Which brings me to another great gift idea…
13. Amazon Prime membership
I've had an Amazon Prime membership ever since we started homeschooling, and it saves me time, money and energy daily.
It takes a lot of effort to load up all my kids somewhere to go and buy things at the store. Having an Amazon membership with free shipping saves me so many trips to the store and means that I can get the items I need for my homeschooling to keep moving forward without leaving the house.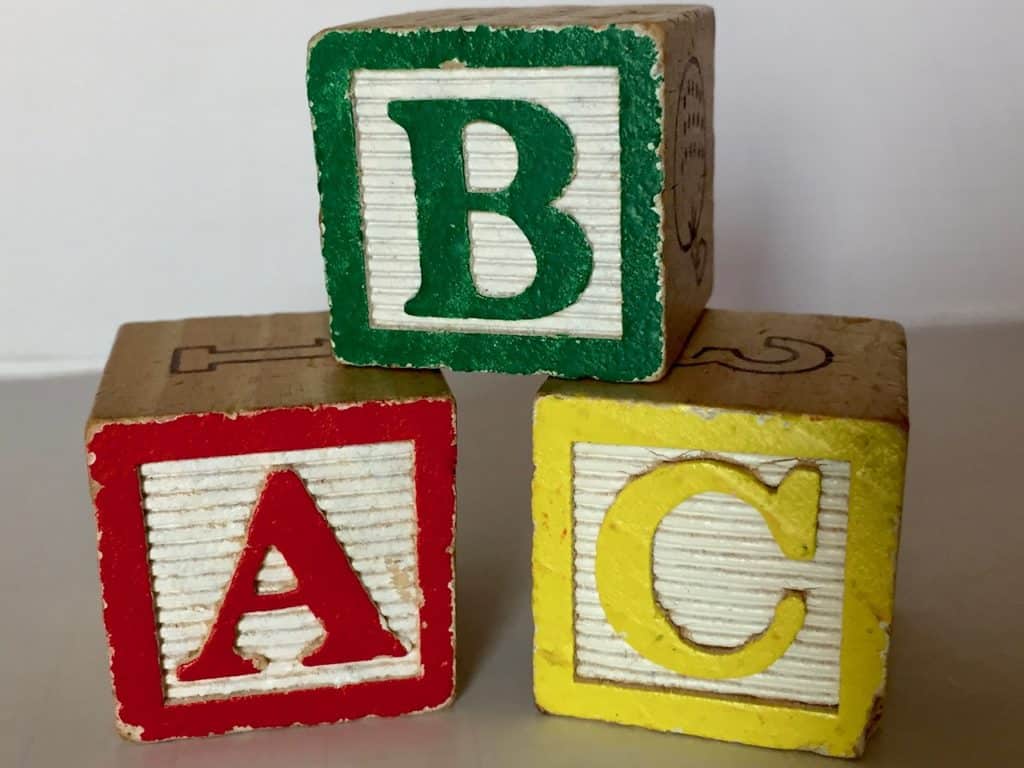 Recently, one of my kids accidentally broke their headphones which they need to work on online classes. I ordered a replacement on Amazon and it arrived the next day. That didn't just save me a trip to the store. It meant that I didn't have to lose time going with all the kids to pick up one item.
Amazon Prime membership doesn't just give you free shipping. It also gives you free access to tons of educational movies, documentaries and kids educational programming. You can also purchase educational programs and videos through Amazon Prime Video that will help enhance your homeschool curriculum.
Join Amazon Prime – Watch Thousands of Movies & TV Shows Anytime – Start Free Trial Now
There's also free music library access for music theory and studying music. Amazon Prime also offers free photo storage with the membership.
I don't know any homeschooling family that wouldn't appreciate an Amazon Prime membership if they don't already have it.
Instant Pot / Crock Pot/ Air Fryer
Kitchen appliances like an Instant Pot, a Crock Pot or an air fryer, allow a busy homeschool mom to get dinner on the table in a flash after a long day of homeschooling. The Instant Pot in particular has the ability to be used for jams, jellies, yogurt, and other homesteading projects.
Note: some moms will not appreciate an appliance as a gift for a special occasion. I would only get an appliance for a homeschool mom who has directly asked for it, or who I know well.
14. Instant Pot Duo 7-in-1 Electric Pressure Cooker
17. Field trips
One of the most practical gifts you can give homeschool families or a homeschool mom is admission to a place they would like to go for a field trip. A homeschool field trip gives an opportunity to get out of the house and learn in a less formal way.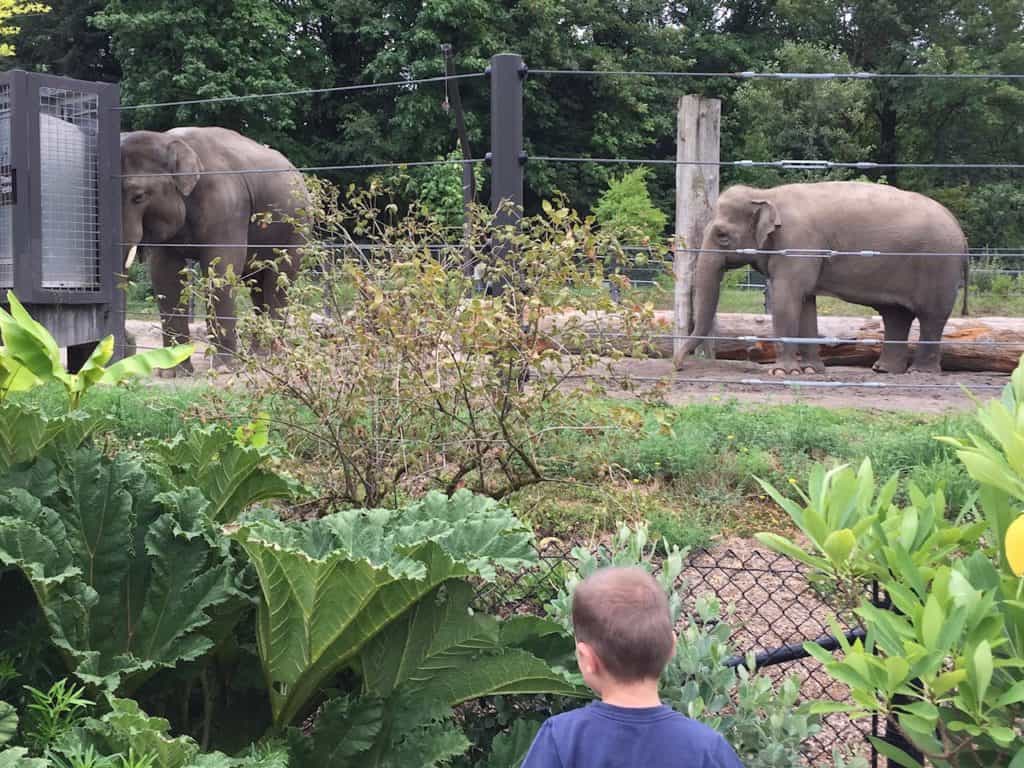 Musical performances, theatrical performances, the zoo, botanical gardens and museums are just a few of the places that a home school mom would love to take her kids and may not always be able to afford. A cultural experience or destination also makes a great membership idea.
Inspirational Homeschool books
Homeschooling can be a lonely task. I've found great encouragement in my homeschool journey by reading books written by other homeschool parents. Here are a few home school books that I've read or heard highly recommended.
18. The Read-Aloud Family: Making Meaningful and Lasting Connections with Your Kid by Sarah Mackenzie
19. The Brave Learner: Finding Everyday Magic in Homeschool, Learning, and Life by Julie Bogart
20. Teaching from Rest: A Homeschooler's Guide to Unshakable Peace by Sarah Mackenzie
21. The Unhurried Homeschooler: A Simple, Mercifully Short Book on Homeschooling by Durenda Wilson
Homeschool Picture Book
Many children's books contain stories of children going to public or standard schools. This can feel isolating for homeschooling children.
Here are a few picture books that talk about kids who are homeschooling. Any homeschooling mom with little children would appreciate books like this that reflect her children's experience.
24. Miss Teacher Mom: (A Miss Teacher Mom Book) by Katlynne Mirabal
25. Curiosity Stream or other educational site membership
We've used Starfall.com for many years to help our preschool age and early elementary age, children with their homeschooling skills. ABCMouse, Time4Learning, and ReadingEggs are some other popular supplemental learning sites that homeschooling families often use.
CuriosityStream is another great resource that offers documentaries and educational videos as additional learning resources.
Water bottle / Straw cup
Most of the moms I know struggle to drink enough water during the day. I found that the best way to make sure I'm staying hydrated is to have a different cup in each of the places where I work around the house.
Here are a few excellent water bottles or straw cups that I love (most are available in different colors).
26. Steel Mill & Co 24 Ounce Reusable Tumbler with Lid and Straw
27. Simple Modern Disney Insulated Tumbler Cup with Flip Lid and Straw Lid
28. Subscription Boxes for the Kids
There's subscription boxes available for nearly every kind of interest. We've tried cooking kits, science kits, art kits, craft kits, you name it! A subscription box for one of the kid's interests can be a real gift for the homeschool mom because it's one less thing she has to plan.
For example, we recently partnered with MEL Science to get some science kits for our kids to do STEM learning. The kids loved building their own science projects without help. I loved it because it meant they were learning science without me needing to be involved!
29. Subscription Boxes for Mama
Subscription boxes can be a great self-care gift for a busy mom. A friend of mine loves to get a spa kit that gives her fun bath stuff each month.
My favorite subscription box is Stitch Fix because it's my own personal shopper who helps me to find cute clothes without having to spend hours trying them on at the store! Get $25 off your first order by using my code.
30. Ring Video Doorbell
This might not seem like a homeschool mom gift at first glance. However, as any homeschool mom will tell you, being interrupted multiple times to answer the doorbell or to pick up the phone can derail your homeschool on a daily basis.
A Ring doorbell allows you to be able to see who's at the door and whether you actually need to get up and check. It also allows you to speak to the neighbor kid who is knocking on your door and wondering if your kids are ready to come out and play yet. Reducing interruptions is a huge help for a homeschool mom, so this would make a great gift.
31. Rolling Cart
Homeschoolers don't often work in standard workspaces like a desk. A rolling cart allows you to keep art supplies and school supplies easily accessible and move them to wherever your current lesson is happening.
Fun Homeschool Teaching T-shirts
Who doesn't love a fun T-shirt? Here are a few of my personal favorites that any homeschool mom would love.
32. Gift for Home School Mama Coffee 2020 V-Neck T-Shirt
35. Home Printer
We've had a home printer for many years and it gets used on a daily basis. We use our home printer to print lessons and worksheets, graphics for notebooking, flash cards, art projects and craft projects, plus whatever my kids are interested in at the moment.
A few years ago we signed up for HP's Instant Ink program that ships cartridges to us as we need them— worth it! Get 3 months free Instant Ink with our link through January 31, 2023 (after that get 1 month free).
36. Laminator
I finally bought myself a laminator after many years of hearing all my fellow homeschool moms recommend it. A laminator is great for creating your own printable worksheets that can be reused or for laminating charts so that they last for a long time.
37. Gift Card to a Spa, Massage Place, Nail Salon
Most homeschool moms spend all of their waking hours thinking about the task of homeschooling, parenting, mothering, and home making. Give the gift of rest and recuperation!
My husband gave me a 2-night stay at the Oregon Garden Resort after Christmas last year. It included a massage, and really refreshed me. I highly recommend a quiet getaway as a special gift for a weary homeschool mama.
More gift ideas in our Amazon Store!
I hope this list of homeschool mom gifts has given you some great ideas for your holiday season or birthday shopping. Be sure to check out the full list on our Amazon storefront.
Fellow homeschool moms: feel free to add anything in the comments that you think should be on this list!
Copyright © Jennifer D. Warren 2023.