Dragons Everywhere!
I guarantee that there is an adult or child in your life who would love the perfect dragon gift!
Just in case you've missed it, dragons are everywhere right now. The Game of Thrones series, How to Train Your Dragon movies and books, Dungeons and Dragons games and movie, and even Pokemon characters all feature dragons prominently, along with many other forms of media.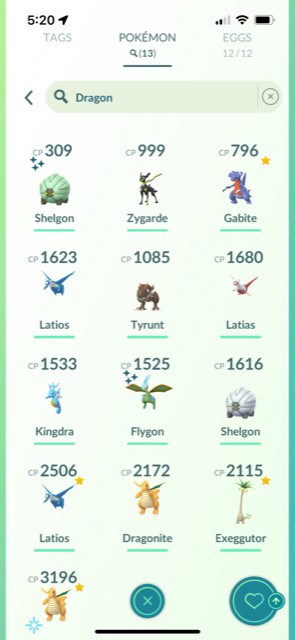 This post contains affiliate links. As an Amazon Associate I earn from qualifying purchases made from the links on this site, at no extra cost to you. Thanks for supporting our family business!
If you're nodding your head, you'll want to bookmark this list of great gift ideas for him or her. You're sure to find the perfect gift for your favorite dragon lover on holidays or special occasions.
Table of Contents
Our teen daughter has loved dragons forever! Her first dragon-themed birthday was at age 8, and she's never looked back. Dragon books, dragon movies, stuffed dragons, Lego dragons — you name it, she probably has it or wants it.
Finding unique dragon gifts for her is a surefire way to delight her, and her enthusiasm is contagious!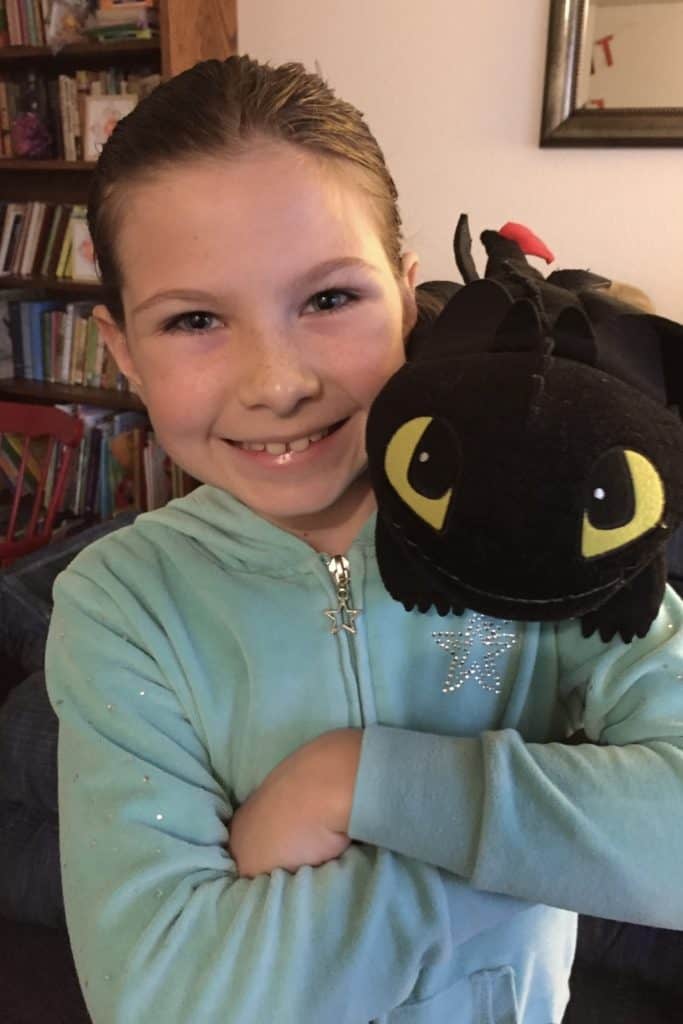 I asked our kids who love dragons to curate this list of dragon gifts for her / him.
How this dragon gift list is organized
We've organized this list into sections based on themed gift ideas: gifts for kids, gifts for teens, low-cost gifts, and gifts for adults. There's also a section on bearded dragon gifts, because this real-life pet tends to be popular with dragon lovers too.
Dragon gifts for little kids
Little girls or boys who love dragons need some sturdy dragon gifts that won't easily break or cause them injury. Also, some kids prefer fierce dragons (maybe even scary), and others prefer cute dragons, so be sure to ask which is preferred ahead of time if possible.
Toys and stuffed animals make great choices, as well as movies or books. Please note that some of these come with multiple options, so visit the site to see all the colors available.
1. Stuffed dragons
Douglas Aragon Navy Dragon plush
The Douglas store has several different varieties of plush dragon available, so check the shop to see which color or design will be best for your recipient.
Ty Beanie Boos Cinder the Green Dragon plush
The TY Beanie Boos collection also has several dragon varieties in different colors and stances.
2. Lego dragon sets
LEGO NINJAGO Water Dragon
Legos are hugely popular with kids and adults alike! This ninja dragon set comes with moveable limbs and several mini figures that some Lego enthusiasts enjoy collecting.
LEGO NINJAGO Kai's Fire Dragon
Similar to the Water dragon building set above, this Fire Dragon Lego set will keep your recipient busy with lots of imaginative play opportunities. One of our boys received this exact set a year or two ago, and still enjoys playing with it.
3. Toy dragon figurines
Robo Alive Dragon Toys, 10″ 7 Headed Dragons
This fiery dragon toy lights up and makes noises, which could be scary for some younger kids. One of our boys received a dragon like this at age 3 and was too afraid to have it in his bedroom. So it would probably be good for a slightly older child.
Discovery Kids RC Dragon Smoke Breathing Pet Toy
This blue dragon toy operates by remote control, and has moving wings, sounds and even a water mist (to look like smoke)! Any kid who loves dragons would be delighted with this one.
Mini Dragon Toy Figures
These mini plastic dragons are great for everyday play, or to use as cake toppers and party favors at a dragon-themed celebration. My kids love to pack these in their backpacks for long road trips which is ideal because they are compact and make no noise.
Playmobil How to Train Your Dragon 3 with Light Fury and Baby dragon and children
We love Playmobil because the quality is incredible! It's also easier for little hands to work, with especially if your kids don't yet have the dexterity or strength to get Lego pieces apart without help.
Giant Fire Breathing Toothless Action Figure
Toothless is the main character from the How To Train Your Dragon movies, and his spunk and ferocity have made him beloved by all. This action figure with fire-breathing effects would make any kid happy!
4. Other dragon gifts for kids
Reading Dragon Comforter
Such an adorable design, and you can order matching pillows, or a bath mat, or a shower curtain if you want to make a cute dragon bedroom theme! This whimsical image of a sea green dragon reading a book would be loved by little ones, especially if they love to read books as well.
Purple Dragon Beach Towel
So beautiful and colorful! This high quality beach towel is perfect for any water activities, or even just as bathroom decor. Check out the rave reviews in the shop!
Dragon Lamp Dragon Night Light Kids Night Light
We purchased one of these nightlights for our son, and he loved it! Unfortunately, it's not sturdy, so if you are purchasing it for a younger child, make sure it's kept safely out of reach. Our son loves changing the colors!
5. Dragon books, movies, and games for younger kids
How to Train Your Dragon book series, by Cressida Cowell
I've discussed this marvelous series in my post about the best fiction books, so here I'll just say that if you have only seen the movies and never read the books, you are missing out! Hilarious and relatable, with outlandish characters and true heroism, any young (or young-at-heart) reader will love these books.
Wings of Fire series, by Tui Sutherland
Another series that my kids have read over and over. I recommend Wings of Fire for older kids, because there is some violence described (dragons attacking dragons) that would be too much for most little kids.
How to Train Your Dragon movies (DreamWorks)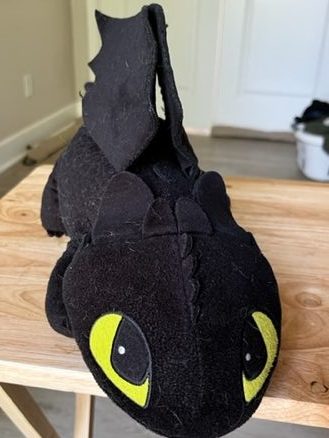 If your child hasn't seen these movies, or doesn't already own them, they should! Funny and heartwarming, Dreamworks' Dragon movies and TV series are fun for the whole family.
Dragons Love Tacos by Adam Rubin
When a Dragon Moves In by Jodi Moore
Such a funny book! We got a hardcover version at Costco, but it's available on Kindle too.
Dragon City app (Kindle)
My kids' favorite app on Kindle by far! You get to collect and raise different types of dragons and then you level up with experience points.
Dragon gifts for teens
Teens often enjoy dragon decor for their bedrooms, or merchandise with cool dragons printed on it. There are even more options for books, media, and video games. Again, if you see something that you like, be sure to visit the site so that you can see all the color choices.
1. Dragon decor
Touch Sensitive Dragon Plasma Ball, Air Ions Plasma Ball Lamp
So cool! Every one of my kids saw this plasma ball lamp and instantly wanted one, even those who are not huge dragon fans. This would work great for a teen room where little kids won't have easy access.
Vintage Metal Plaque Dragon Books
Teens love wit and sarcasm, so this fun dragon metal plaque would be welcome in any dragon-lover's room!
Meddle Not wooden sign
My personal favorite dragon quote! We have this sign on our daughter's door, and it's sturdy and well made.
Golden Dragon Wall Tapestry
Wow! What a beautiful and classy way to decorate a big wall! This dragon tapestry would be a fantastic addition to any teen's room.
Framed Sign: I Just Really Like Dragons, OK?
Simple and funny, this framed sign would be perfect in a bathroom or bedroom. There are lots of framing options available, so check the shop for just the right look.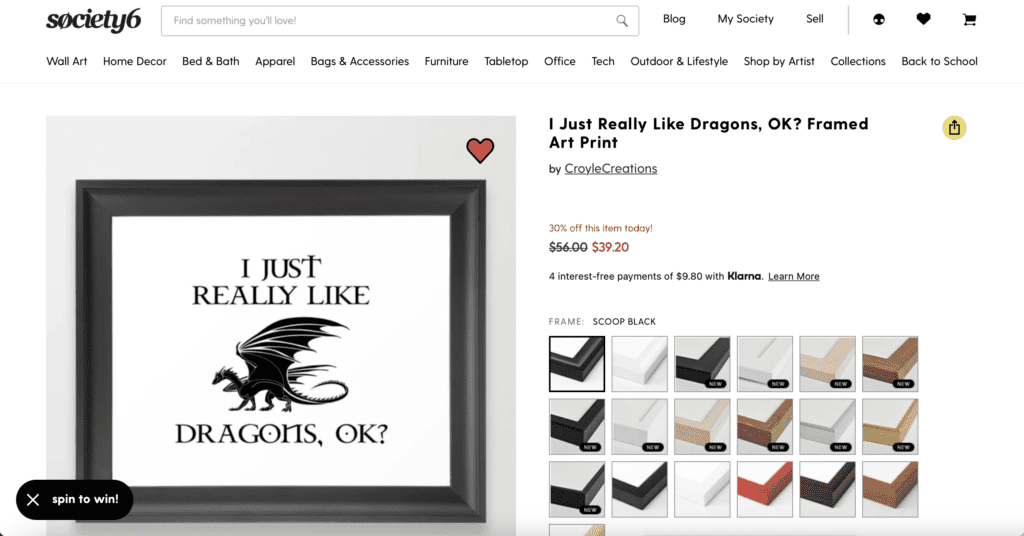 Mythical Dragon Lidded Treasure Trinket Box
The perfect spot to drop small jewelry, keys, coins or other tiny objects! These trinket boxes feature a coiled up sleeping dragon to guard your treasure hoard (several colors available).
2. Dragon merchandise
Fire Dragon Blanket by Anne Stokes Age of Dragons Collection
This epic image on a beautiful blanket had all of us "oohing and aahing"! Anne Stokes' iconic image of a fire-breathing dragon is also available on a T-shirt. My daughter received one and completely wore it to rags, she loved it so much!
Book Dragon Coffee Mug
Waking up is notoriously difficult for most teens, so here's a way to brighten their morning: bring them some tea in this fun mug!
Rainbow Dragon Phone case
Who wouldn't want this beautiful phone case? Your teen can declare their love of dragons with this unique and colorful iPhone case, or select one of several other color and design options.
Toothless Set of 2 Cute White and Black Charm Dragon Pendant
My daughter added this to the list because she loves how the Light Fury and Night Fury tails intertwine. This would make a great "best friends" gift, or a boyfriend / girlfriend gift.
Rainbow Baby Dragon Backpack
I really love the colors on this backpack! The reviews indicate that it's good quality. It would be the best dragon gift for someone who loves to travel, or for a teen who does a lot of commuting because it will stand out from other backpacks.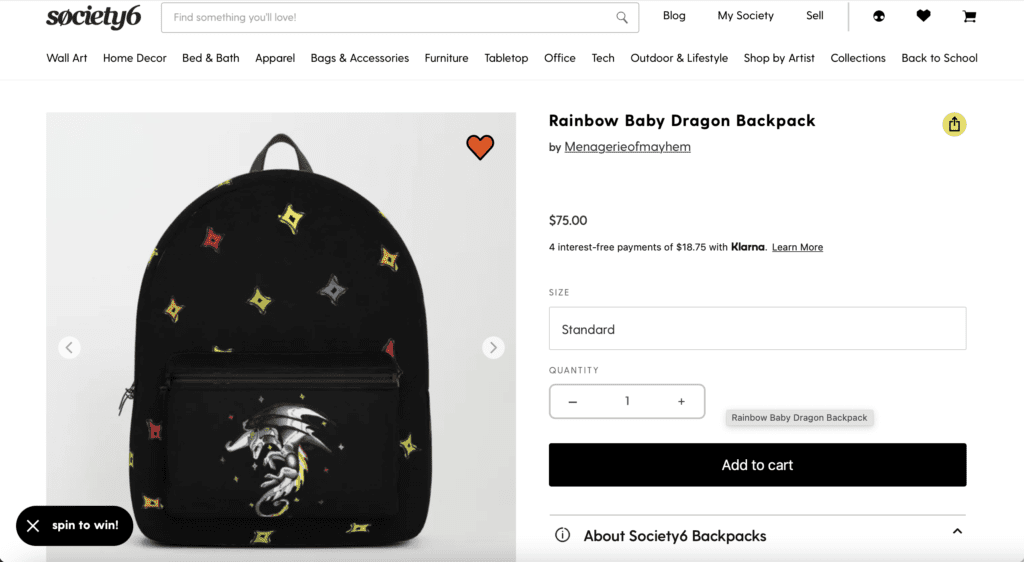 3. Dragon interactive gifts/crafts
The Art of Drawing Dragons by Michael Dobrzycki
Many teens are learning to draw and illustrate more complex characters, so a drawing book is a great gift for the artist in your life! This one is simple enough for beginners to follow along with, and has many different options to try.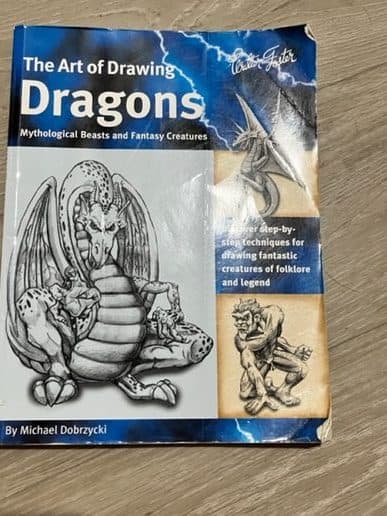 Double Dragon Blank Page book Handcrafted Leather Writing Unlined 8 x 6 Journal
Perfect for sketching or journaling! There are several styles of leather bound journal available with a double dragon design, so check the shop for all the different colors and designs.
4. Dragon books, movies, and games for teens
There are so many dragon books available now that I could probably make a whole post just on the books and movies! My daughter has some great dragon book suggestions for middle schoolers in her post, too.
The photo below shows a recent selection that my daughter brought home from the library if you need ideas for dragon book series. Dragon Girl, Dragon Rider, The Dragon in the Sock Drawer, Dragon Prince are just a few titles to get started with.
For those kids, teens and adults who want to know all the lore and mythology surrounding dragons, this book is unbeatable!
Dragon gifts for adults
Often adult dragon fans want something more classy to show off their love of dragons — for example, living room decor. Practical gifts that are dragon-themed can also be a good idea.
1. Dragon merchandise
Papa Dragon shirt
Who says kids are the only ones who can wear fun shirts? Dads young and old who love dragons will enjoy this comfy and stylish Papa Dragon shirt.
Stone Dragon tote
This best thing about this unique dragon tote is how much it looks like a piece of art! A tote like this can be used for shopping or library trips, and will get lots of compliments too.
2. Dragon decor
Medieval Fantasy Blue Dragon Goblet
Such a fun piece to use for special occasions, or simply to decorate a bookshelf! There are lots of dragon themed goblets available, so Dungeons and Dragons clubs could get several different ones to use for their game nights.
Design Toscano Castle Dragon Gothic Decorative Bookend Statues
Book lovers need bookends, so why not get some dragons for your books? Design Toscano creates good quality statues and figurines, so these classy bookends will be appreciated by avid readers.
Gothic Dragons Organizer Office Desktop Pen Pencil Holder Figurine
Everyone needs a spot to keep pens, pencils and other office supplies handy, so this dragon-themed pencil can will be perfect for making work a little more fun.
Dragon Side Table
This stylish side table will definitely be a conversation piece! The traditional Asian dragon image will go along with lots of decor styles too.
3. Unique dragon items
Game of Thrones Dragon Eggs Candles
I wouldn't have thought that a scaly dragon egg would be so interesting, but this was one of my daughter's top picks. Perhaps it's just the fun of imagination; after all, an egg is a promise of life to come. In any case, this candle set would be a fun and practical gift for dragon lovers and Game of Thrones fans.
Yes, you read that right. You can now staple your papers together by feeding them to a dragon! I kinda want this for myself, maybe then our staplers will stop disappearing…
Silver Dragon Guardian of The Celtic High Cross Letter Opener Figurine Sculpture
For those who want something truly unique, this letter opener guarded by a dragon fits the bill nicely. Eye-catching and a practical way to get fewer paper cuts, plus it looks like a sword/ dagger!
Dragon gifts under $25
If you're on a limited budget, here are some great dragon gifts at an affordable price.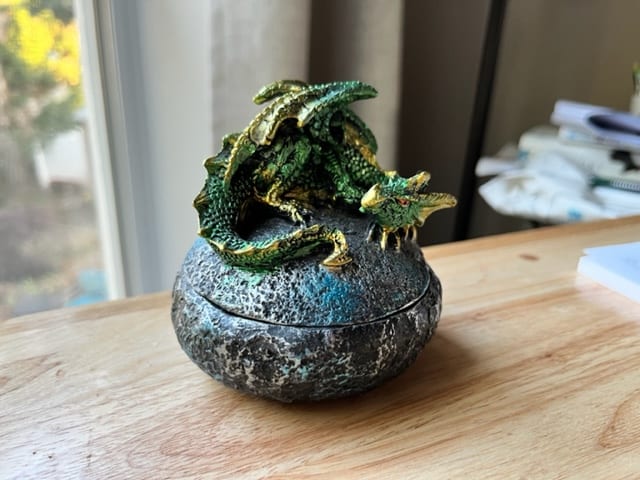 Dragon Ceramic Cup (11 Ounce, Black) – Hidden Animal Inside
Super cute ceramic coffee mug which contains a dragon at the bottom that appears as you drink!
Sculptural Dragons Refrigerator Magnets
In our house refrigerator magnets always seem to disappear or break. Any dragon fan would love this simple and practical gift.
Folding Hand Fan
This is a beautiful fan with a traditional dragon and phoenix! The recipient can use it as a fan, or it would look great displayed on a wall or shelf as well.
Bearded dragon gifts
Okay, I know you're probably thinking, "What does a pet lizard have anything to do with mythological dragons?" A surprising number of dragon fans love bearded dragons as well — perhaps it's simply the closest option to owning a living dragon. In any case, here are some fun bearded dragon gifts for those who love this pet.
I love the colors on this bearded dragon mug! If you love this image, you can also buy coasters, prints, travel mugs and other personalized items with the same picture.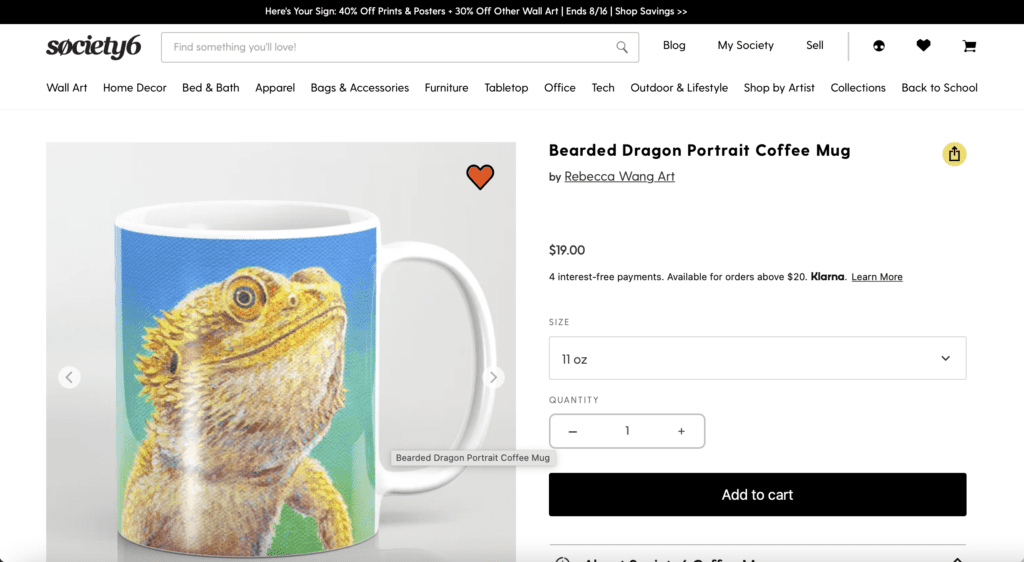 Bearded Dragon pet lizard Shirt
What a fun shirt! Your favorite pet owner can wear this anywhere and connect with other bearded dragon parents. Again, this graphic is available on home decor items as well.
Got enough dragon gifts for her or for him?
I hope this list of dragon gifts makes your next gift-giving occasion a bit less stressful! I'll be updating it regularly with my daughter's help as we get more dragon gifts for her along the way. Please check out our Amazon storefront and our Society6 Collection for even more dragon gift ideas!
© Copyright Jennifer D. Warren 2022.