Our kids had a name for it and we hadn't even left the dealership. It was the Axiom, the Wall-E Spacecraft-of-spacecrafts.
This post contains affiliate links. As an Amazon Associate I earn from qualifying purchases made from the links on this site, at no extra cost to you. Thanks for supporting our family business!
Table of Contents
Seven years ago we started looking for a van. Our family had grown by five children, things were already snug, and we knew we weren't done having children. It was time for a vehicle that could serve our family for the next two decades; a van that could comfortably hold all of us, some friends, and all our stuff.
We didn't have to look far. The Nissan NV 3500 has become the renowned vehicle of large family living. In fact, there's kind of an understanding we clan folk have as we drive past each other in our mini-buses. We smile across the lane at one another with a look that says, I think we have something in common, friend!
It's not so much a status thing, as a suffrage thing, we know what it is to shuttle an army, we're comrades of a common journey.
A Man's Van!
I got my first minivan joke when I was 23. I probably had it coming; I knew what I was about and went for it. My heart belonged to Jennifer, and we wanted children, so there didn't seem to be much point in buying a Jeep or a truck. People saw a young guy with a minivan and couldn't help themselves. 
No such names stick to our Nissan NV, the thing's a boss and it shows! For one thing, it drives head and shoulders above almost everything around it. But its height isn't for nothing—the NV 3500 is the most spacious vehicle I have ever driven.
Let me clarify—we've had lots of experience with minivans and full-size vans. While we started eyeing the NV 3500 in 2014, we didn't end up purchasing one until this year (2021)!
A Long Road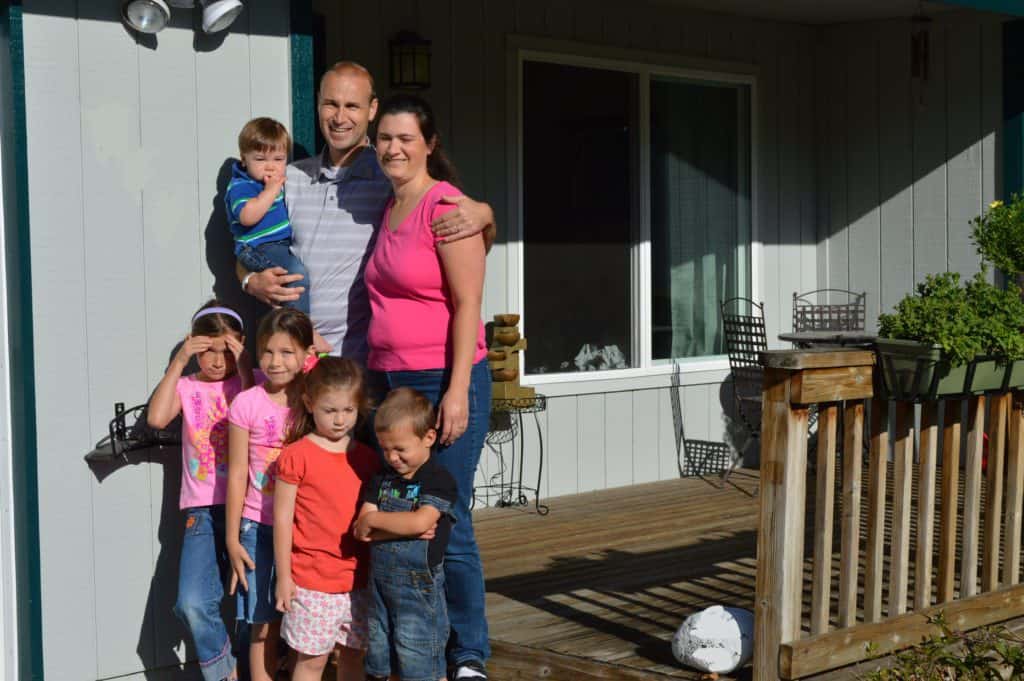 Why the wait? While we'd intended to buy a new van, we were given the opportunity of home ownership instead. We bought our first home in 2015, had our sixth child in 2017, and were soon transporting our family via two minivans.
That's right, every in-town family trip that involved our whole family was literally a minivan caravan, while long trips usually required the rental of a full-size van. So between personal experience and our own research, we've been around the van scene.
Why the NV 3500 is Different
The Nissan NV is significantly more spacious than our late 2003 Ford Windstar or our 2004 Honda Odyssey. What's more, it's notably more spacious than any of the full-size vans we rented for family vacations.
Put another way, our family experienced more comfort over a 28-day road trip in our NV 3500 than we typically had in a weeklong vacation with a full-size rental.
With a higher roof and a wider layout, you get more of the impression of a train or a room, instead of a van or a car—a critical difference when the vehicle holds more than four people!
But the icing on the cake is that all that exceptional space doesn't translate to exceptional bother on the road. For all intents and purposes, the Nissan NV is still a conventional vehicle, able to park in normal spaces, able to go through fast food drive-thrus…
It's even able to drive through narrow tunnels on scenic routes! Need proof? Check out this video:
And here's another crazy move we pulled with our Nissan NV van:
Where are you NV people? Give me a shout out and tell me what you've done with your NV 3500!
© Copyright 2021 Brian A. Warren. Updated: May 17, 2023.