How we use Story of the World for homeschool social studies
Did you ever hear the story of how Rabbit shot the sun? Do you know how a bull's hide became the foundation of a famous city? When did people decide to use time zones? Who was the Sick Man of Europe? These are all questions that our children remember the answers to from using The Story of the World.
This post contains affiliate links. As an Amazon Associate I earn from qualifying purchases made from the links on this site, at no extra cost to you. Thanks for supporting our family business!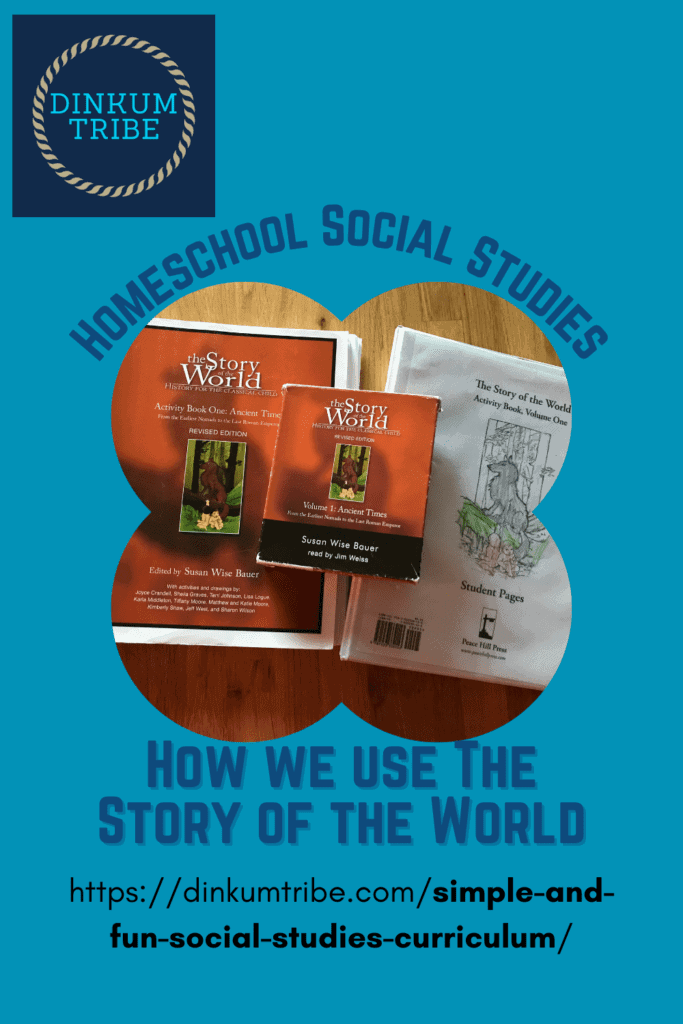 Table of Contents
The first curriculum recommendation I got from an experienced homeschool mom was Susan Wise Bauer's The Story of the World Volumes 1-4. It has been an excellent investment for our family, and we cycle through it every three to five years with our kids.
The way we use it has changed over time, and we continue to adjust for the needs of the particular children using it. Here is how we currently use it with our students.
Boys (2nd grade and 4th grade)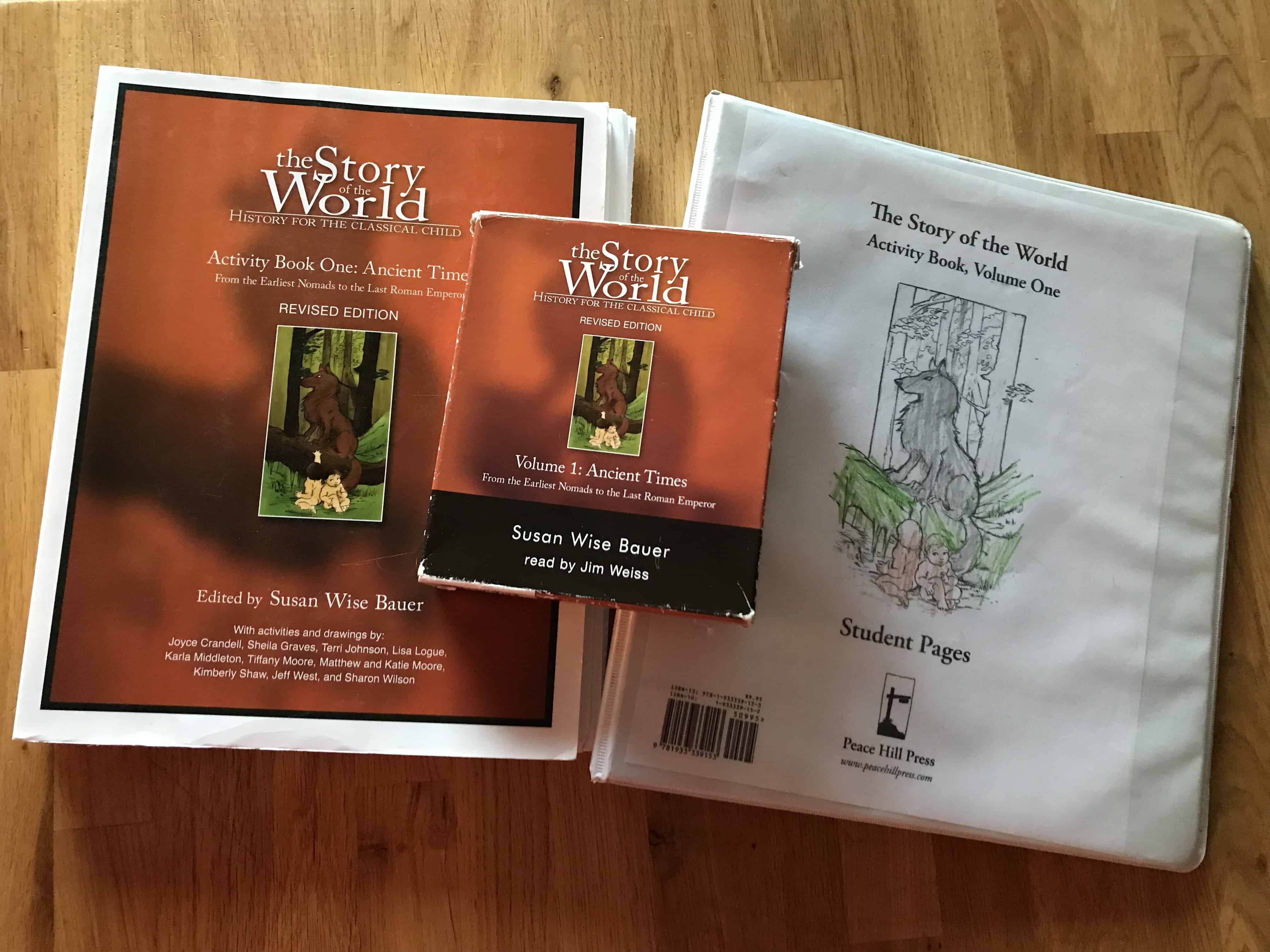 Our oldest boys are working on Volume 1: The Ancient World. This is the second time our 4th grader has been exposed to it. The most recent time was when he was overhearing his sisters learn it when he was in Kindergarten. We purchased the audio recordings (by Jim Weiss), the Activity book, and the text.
The boys listen to the audio while coloring the coloring pages for the chapter (from the Activity book). Then we do the Mapwork pages together. Often we will do two chapters in a day, but it depends on length and the boys' attention span.
Supplemental social studies materials
I often look a few chapters ahead to see what topics we will be covering, then request library books for the upcoming weeks. I try to have them in the house when we go through that chapter for social studies.
These are not something we formally sit down to read. Instead, I leave them around for kids to pick up if they are interested. The Activity book has multiple supplemental materials listed, both fiction and non-fiction. This is a great way to expose my kids not only to the history, but also to the culture and literature of other places.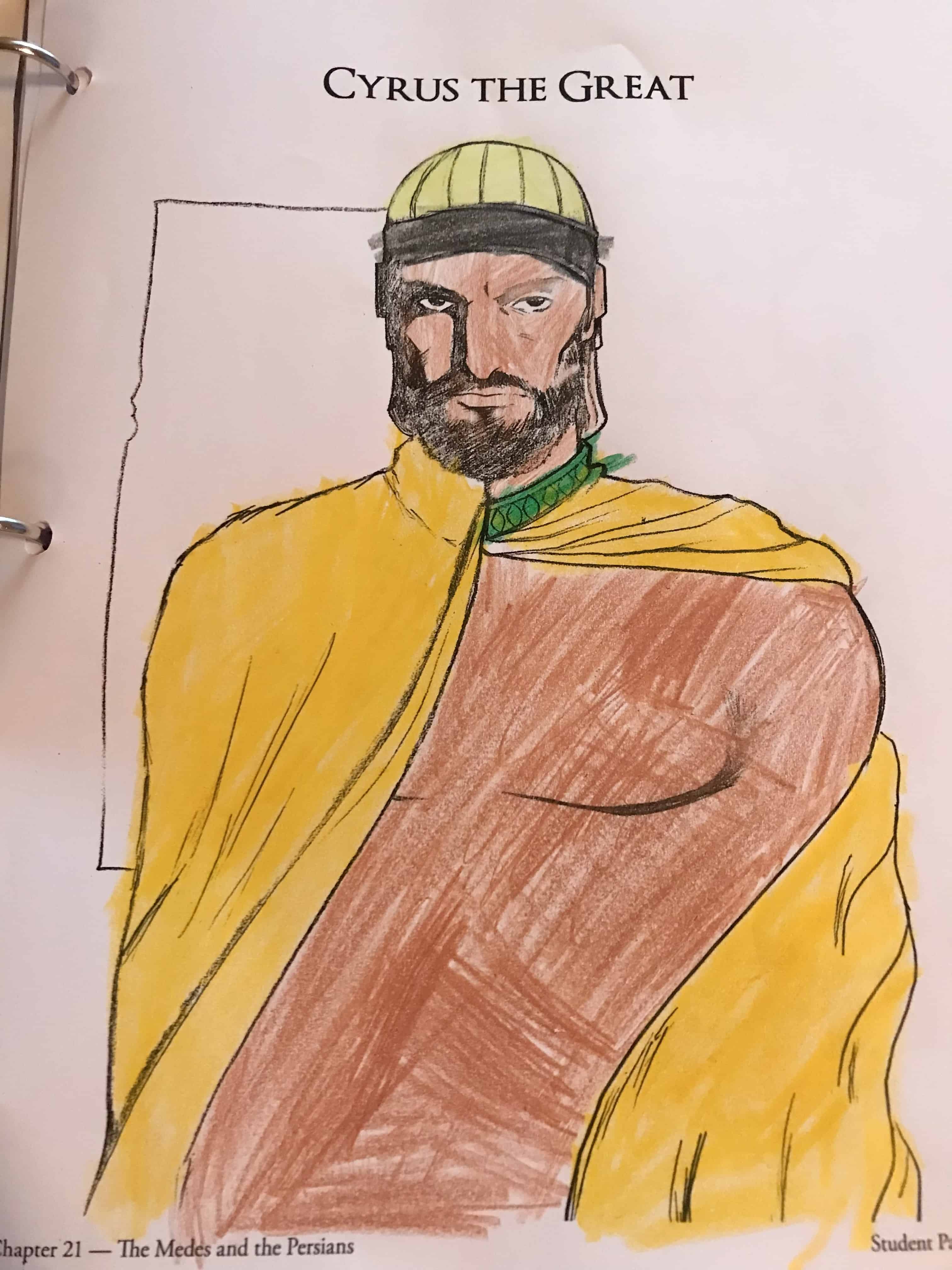 If there are videos on Amazon Prime that are relevant and kid-appropriate, we will sometimes watch those too. We've used Dave Stotts' Drive Through History of Greece and Rome in previous years, as well as Kids' Animated History with Pipo.
Schlessinger Media also has DVDs on the Ancient World that we have borrowed from our local library. I sometimes use animated movies just to give a bit more visual interest (hello, Disney's Hercules! ).
Disclaimer: my husband, a former history teacher, vehemently opposes my suggestion that there is anything remotely historical about Disney movies!😉
Additional notes for younger ages
I don't do a lot of the extra activities because I don't have a lot of time. This year Costco had some craft books on Ancient Greece and Egypt that I bought for the boys to play with. We also have an Egyptian pyramid Playmobil set. Occasionally one of the girls will want to do one of the activities for the boys.
My goal at this age is simply exposure. I want the boys to have some idea about Ancient history – "hooks to hang things on". I know that they will learn this at a deeper level again later, so I'm not stuck on getting it all in.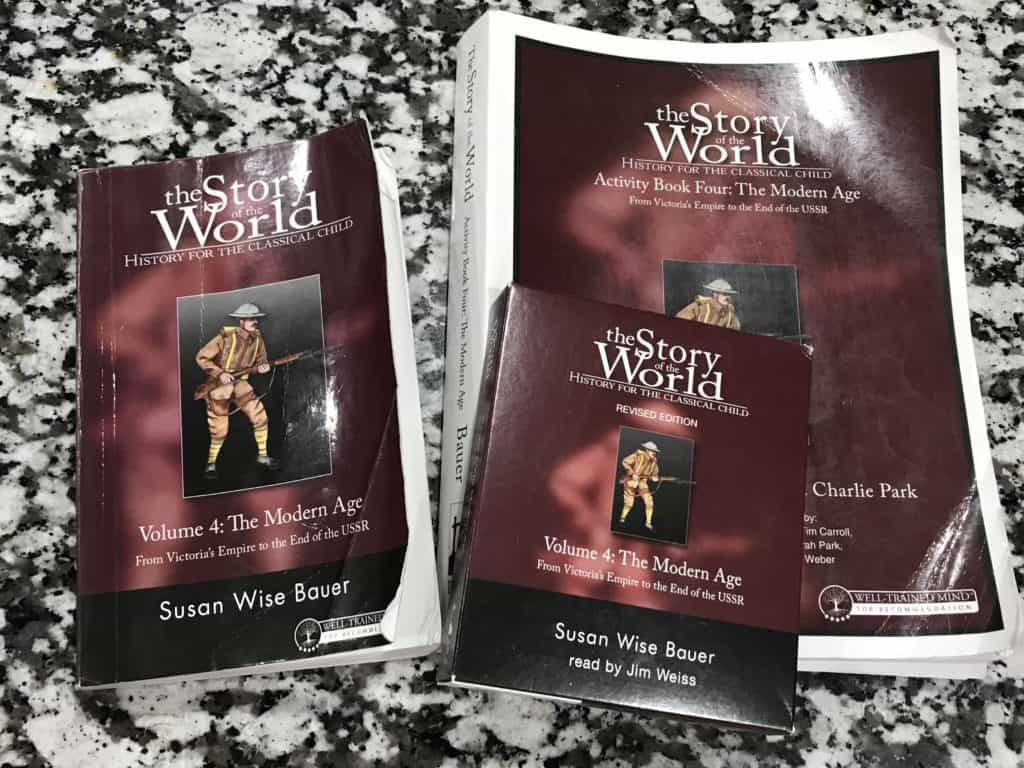 Girls (5th grade and 7th grade)
My two younger girls are currently going through The Story of the World Volume 4: The Modern Age. They are on their own to read or listen to the text. Then they color the coloring pages (because they love them, so I included them), do the mapwork, and do an outline.
They also have a wall timeline that they update after each chapter. I added in another set of timeline images that includes some fun inventions and presidents of the US. This gives more context for social studies.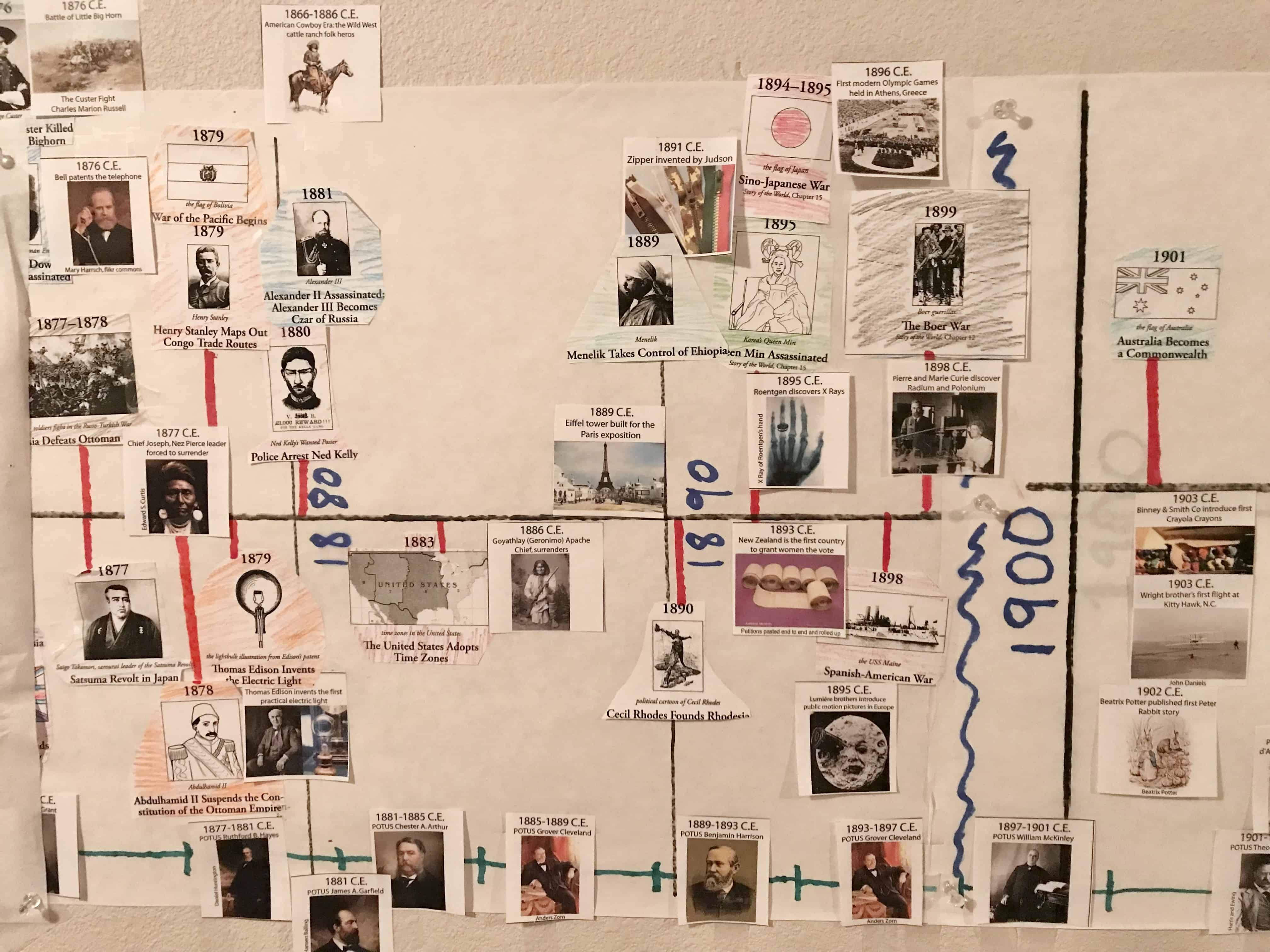 Here I will also look ahead to see what's coming up and try to request library books (listed in the Activity guide) that connect with the topics. My girls love to read historical fiction, so I try to get some of those titles to help them visualize life in different places and times.
If there are relevant movies/ YouTube videos, I may show those also. Again, my goal here is exposure, because I know that they will learn this again at a deeper level later on in high school.
Field trips
For all of our children, we try to find opportunities to include field trips that connect to social studies when we can. When the Tut exhibit came to OMSI a couple of years ago, we took time to see that as a family.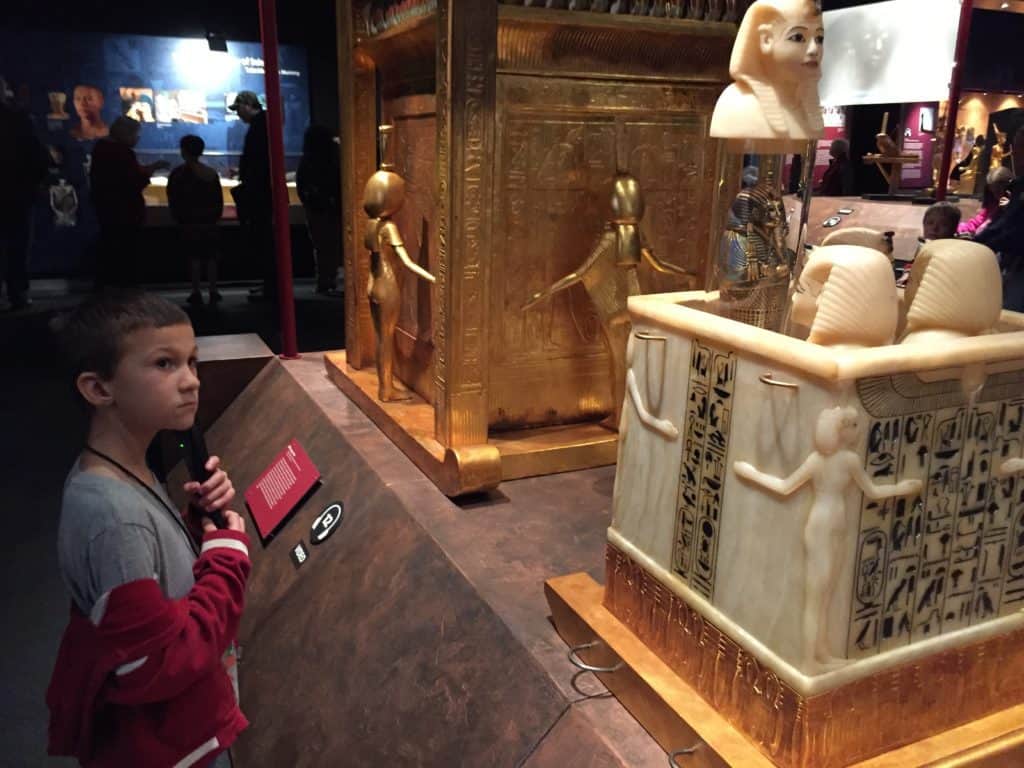 On our recent road trip, we stopped at the National World War I museum in Kansas City, MO, the Kennesaw Mountain National Battlefield in Georgia, as well as other smaller stops on the way. These are excellent times for the whole family to be engaged in learning together, and my husband is fantastic at going into deep discussions with an interested child (while the others wander off 😂).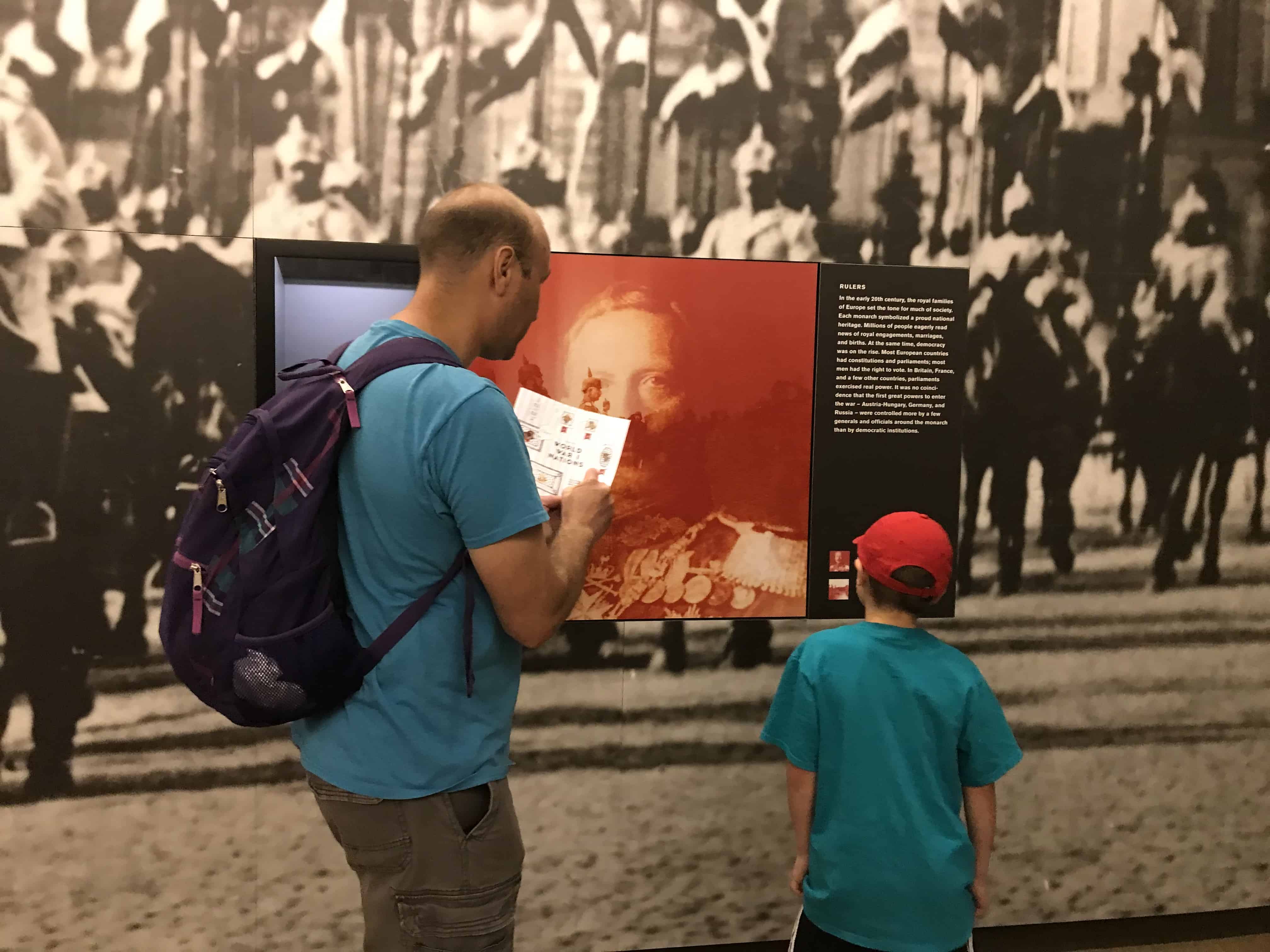 Story of the World does a great job of covering the basics in a way that is not specifically religious, but not anti-religious either. We find it to be balanced for most things. It is not too graphic for our children, while not glossing over difficult history.
We sometimes listen to the audio recordings in the car as a family on long drives, and they are engaging enough for most everyone to pick up a few things.
We have been using this curriculum as our social studies base for homeschool for over 10 years, and we still love it. As an adult who missed out on most world and American history, it is so much fun for me to learn right alongside my kids. And that's one of my favorite benefits of homeschooling – family learning together.
© Copyright 2021 Jennifer D. Warren