Homeschool Helper
One of my biggest challenges as a homeschool mom (who now works from home full-time as well) is providing adequate supervision for my three boys. The best solution I have come up with is to employ one of my older girls as a homeschool helper. The homeschool helper has to keep the boys safe and occupied for about an hour.
This post contains affiliate links. As an Amazon Associate I earn from qualifying purchases made from the links on this site, at no extra cost to you. Thanks for supporting our family business!
Table of Contents
I typically require each girl to watch the boys once or twice a week, depending on their school work load. The girls enjoy special privileges like later bedtimes, and more freedom, so it is reasonable that they should have more responsibility than their brothers (who are all under age 10 currently).
Our boys love when their sisters play with them and spend time doing fun things with them! I love this plan because I know that the boys won't get into anything too dangerous while their sister is with them.
I also love it because it saves me the brainpower of coming up with new activities for the boys all the time.
Appaloosa's Activity Suggestions
My youngest daughter, Appaloosa, has become an expert on keeping her brothers happily entertained. In the rest of this post, she shares ten of her favorite ideas for keeping younger kids occupied. We are certain that babysitters and older siblings will find these easy activities to do with kids helpful!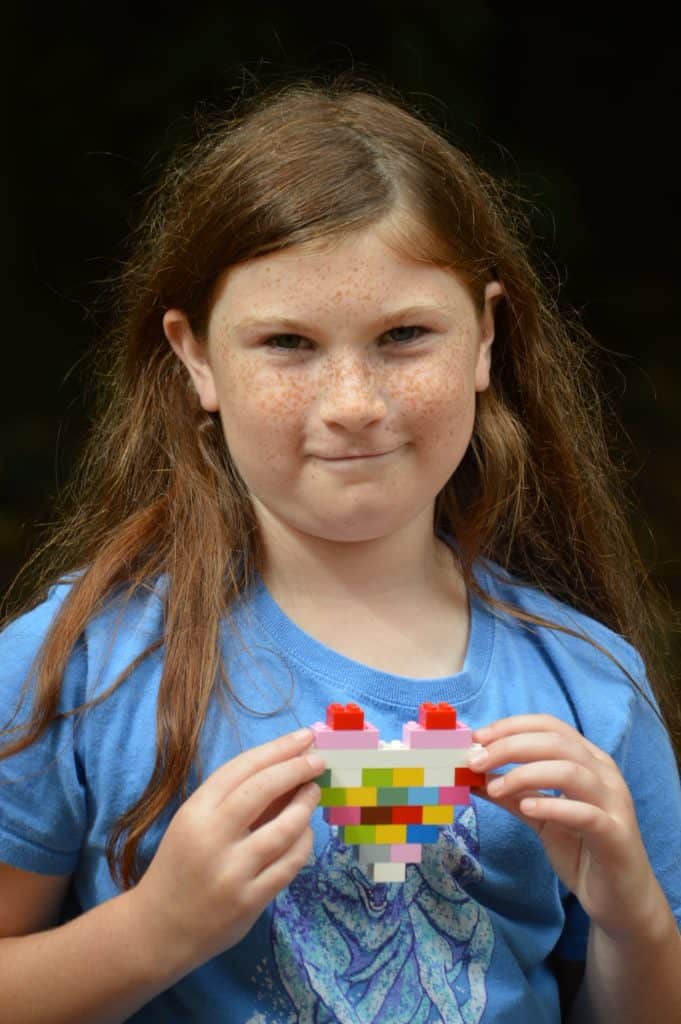 Here's her easy activities to do with kids:
"I have three younger brothers, and nine times out of ten, if they're bored, they fight. And that normally includes hitting, yelling and wrecking the house. At this point, I am normally asked to play with them, so over the years I have come up with some ideas for keeping them happy. Hopefully these will be helpful and fun.
Note: most of these easy activities to do with kids are for older siblings to do to keep their brothers/ sisters happy.
1. Paper Airplanes
My brothers LOVE paper airplanes. A couple weeks ago I made a paper airplane for my youngest brother. In a couple of minutes the other two wanted me to make them some.
This activity is really easy because you can just put out colored paper and maybe markers and then fold! I think most adults know how to make a paper airplane, and if you don't there's always YouTube.
Your kids can decorate them with markers and name them and make lots of different kinds. I promise your kids (or brothers) will love them!
2. Puppets
Stick puppet shows are super easy activities to do with kids. All you need for this one is glue sticks, construction paper, popsicle sticks and scissors. If you have scissors with fancy edges those would work well too.
Just cut some construction paper into an oval, and cut out and decorate eyes, mouths, teeth, noses, etc. and glue them on. Glue or tape a popsicle stick to the back, and you have a puppet. If you want you can add googly eyes or ribbons to make it fun.
To make a puppet theater, set up two chairs back to back and drape a blanket half over them.
3. Rescue Team
This activity is something I kind of made up. If your kids/brothers have stuffed animals or even just toys this will work.
Take one toy from each boy and have them go to their room. Then, tape it to something or tie it up, and hide it. Call them out and tell them what room or floor it's on. Then watch them find and rescue their toy.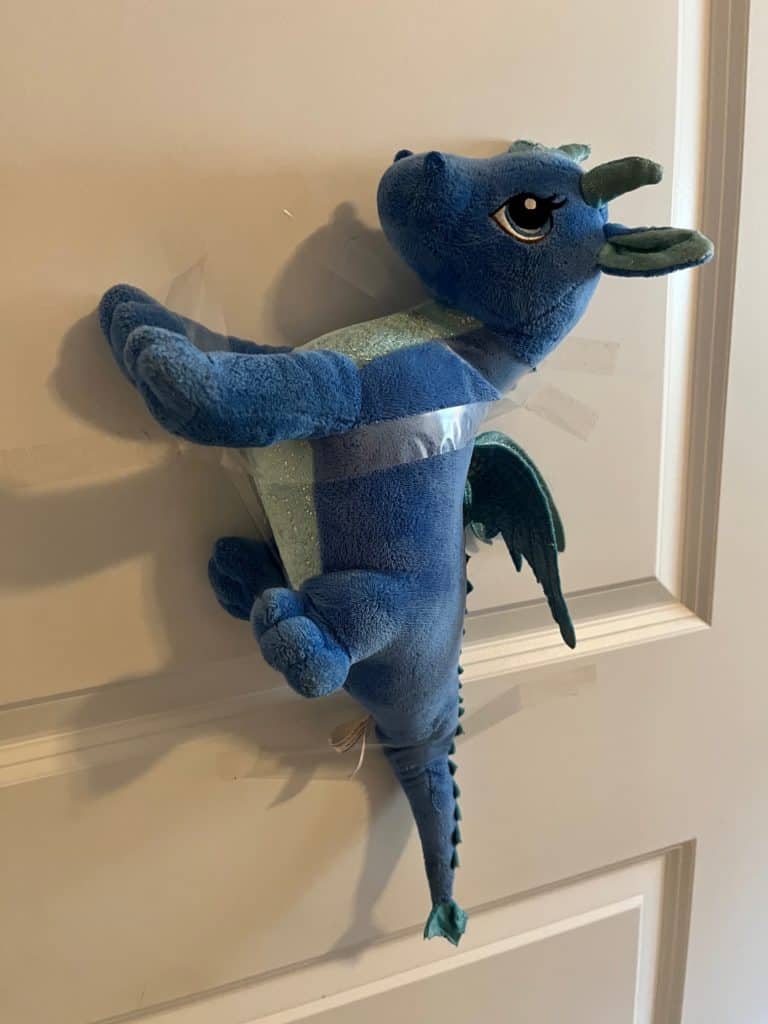 Every level I like to add to the number of toys I hide, or put them in elaborately dangerous situations. My brothers really like this game because they get to rescue something.
4. Elephant gifts
This is a messy but cheap activity. Normally in "white elephant gifts" you buy a gift to play the game, but we just use items from around the house.
Each player picks an item and someone starts the timer for three minutes. The goal of the game is to give the gift that is hardest to unwrap, so in those three minutes, wrap your gift as efficiently as possible. It doesn't have to look good, it just has to be hard to open.
When the timer rings, everyone swaps their gifts and starts opening. Whoever wins gets to keep the item for half an hour.
5. Make a Magic Potion
All you need is water, a big bowl, and assorted household powders and liquids.[Note from Mom: get permission from an adult before using any household powders and liquids!] Such as: dish soap, baking powder, leaves, blueberries, dirt and maybe some food coloring.
Then just give them a spatula and watch the wizards work. Make sure to wave your arms, say abracadabra, and make sure they don't drink it!
6. Secret Codes
Write down the alphabet, and then scramble it. A equals R, B equals K, however you want. Then, if you have a boy who can read, give him the key, and write him a message in code! He can teach them all the code and they can write each other messages in it! So easy, and your kids/brothers get to be spies!
7. LEGO Challenges
My brothers love LEGOs, so I decided I would give them challenges. For example: make an Elf; make a cake; Make a giraffe. Anything that I think will get them to use their creativity.
There are also lots of websites with LEGO challenge cards if you can't think of any ideas.
8. Play-Doh
Play-Doh can be messy, but you can do variations. Some ideas are: play restaurant, have them make a specific food, or make statues.
Everyone loves Play-Doh, and you kinda want to collect ALL the colors and play with them forever (not that I've ever felt like that)! Whatever you use Play-Doh for, be sure to set aside at least 20 minutes for cleanup.
9. Fort. Really!
Grab some pillows, and fuzzy blankets, and a couple chairs, and just build something. It can be a simple (structurally unsound) lean-to, or it can be a huge, elaborate tent.
I recommend finding something like a dresser or a bunk bed to build off of. It makes it a lot easier.
So far we have had a couple ancient temples, a labyrinth, hundreds of rebel forts, and many secret labs/lairs.
(Note from Mom: we have also used this fort-building set, as well as play tents and leftover Costco boxes. By far, the most popular option is still the pillows-and-blankets fort Appaloosa suggests here!)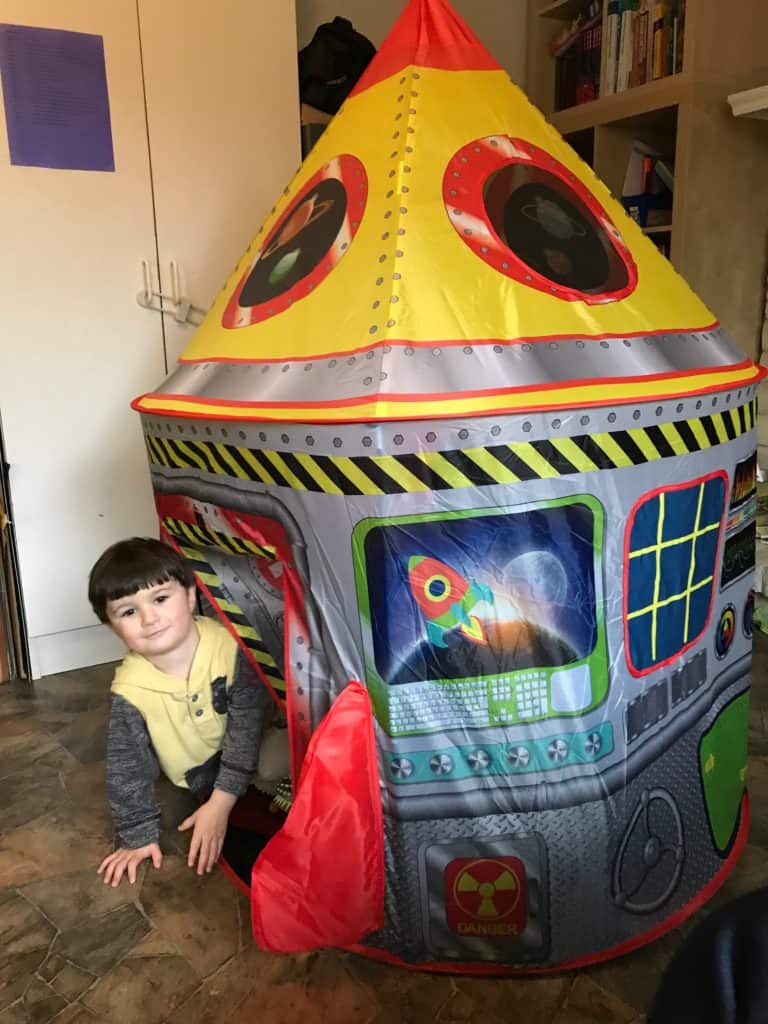 10. Pretend
This hits the top of our list because this is the FAVORITE activity for all three brothers/tornadoes. Seriously. All you need to do is literally imagine. Then just go with it.
Some of their favorite stories are: Bears, Dragons (any kind!), Superheroes, Tigers and Jaguars, Dinos, Super Spies, Zombies or Vampires, Wolves, Policemen/Firefighters, Pilots, Scientists and anything that they see on TV.
We also often use sticks, bottles, wood cookies and anything we find around for props. After all, it's not junk if it's full of magic potion.
That's all folks!
So these are my ten best, easy activities to do with kids. Good luck entertaining your brothers/ sisters! Also please comment if these activities work."
-Appaloosa
© Copyright 2022 Appaloosa and Dinkum Tribe. All rights reserved.