Beach and beer belong together. Thankfully, there is a vibrant community of breweries on the Oregon Coast. In this post I'll guide you through each of the craft breweries of the Oregon Coast, starting from the Redwoods and driving north to the Columbia.
Table of Contents
This post contains affiliate links. As an Amazon Associate I earn from qualifying purchases made from the links on this site, at no extra cost to you. Thanks for supporting our family business!
Alcohol should be used responsibly. Not all craft breweries are appropriate for families. Exercise discernment when deciding when and how to consume alcohol.
Southern Oregon Coast
Chetco Brewing, Brookings
Chetco Brewing was a bright spot on our holiday national parks roadtrip. I'd been eyeing this brewery for weeks but I wasn't quite sure what we'd find.
Chetco turned out to be a great way to close a wonderful day of adventure. The staff was welcoming, the food was great, and the beer was worth it.
We were a bit turned around when we first arrived. We came in through the back entrance and settled down in a comfortable nook located between the bar and food trucks.
Chetco presents its beverages as vegan beers that are crafted without the use of "additives, extracts, or artificial anythings." This terminology is a little confusing because their establishment doesn't seem to have a vegan persuasion (example: Taproot, Salem). "Vegan" seems to be their way of emphasizing that their beers are crafted with organic ingredients.
The brewery hosts a variety of rotating food trucks. CaliQ's BBQ provided great Southern fare. A vegan food truck had its own indoor seating.
Dark beers seemed fitting for a cold, wet December night. Jennifer loved her Block & Tackle Imperial Stout (8.4% ABV / 15 IBU). I bought a growler of Imperial Coconut Porter for us to enjoy later.
The Imperial Coconut Porter (7.9% ABV / 15 IBU) is brewed with 60 pounds of organic coconut. I found this beer to be toasty, softly sweet and enjoyable.
Chetco has a thing for Imperials. Raymond's Red Imperial (8.8% ABV / 88 IBU), Thunder Rock Imperial IPA (8.2% ABV / 96 IBU), and Just a Short One Imperial IPA (8.0% ABV / 92 IBU) are three more imperial brews that that are found among its offerings.
Go Places with Your Kids!
Our family has discovered that roadtrips and mental health go well together! Join us as we experience the best of the west. You'll receive our Ultimate Roadtrip Packing Guide as our thanks for subscribing.
Wild River Brewing Company, Brookings
Wild River Brewing started in Grants Pass and has spread throughout Southern Oregon. This popular brewpub is known for their microbrews and a robust pizza menu.
Wild River's microbrews include their Extra Special Bitter (5.7% ABV / 56 IBU), Double Eagle Imperial Stout (8.4% ABV / 48 IBU), and a Blacks Hops IPA (7.9% ABV / 80 IBU).
Arch Rock Brewing Company, Gold Beach
Gold Beach's small-town brewery offers a number of locally crafted beers.
Consider the Gold Beach Lager (5% ABV), a zwickelbier that is brewed solely from German ingredients. Beers also include the Arch Rock Brown Porter (5.8% ABV) and Adipose Northwest Style IPA (6.8% ABV).
Central Oregon Coast
Rogue Ales & Spirit, Newport
Of all the breweries of the Oregon Coast, none is quite like Rogue. This loud, bold brewery produces hoppy ales that are appreciated throughout the Pacific Northwest and beyond.
Rogue brewers produce well-loved beers including Batsquatch Hazy IPA (6.7% ABV / 54 IBU), Colossal Claude Imperial IPA (8.2% ABV / 75 IBU), and the Chocolate Stout Nitro (5.8% ABV / 69 IBU).
But none of these are as popular as the Dead Guy. Rogue's best known beverage is a Maibock-style Ale that's now inspired its own West Coast IPA: Dead Guy IPA (7% ABV / 69 IBU)
If you're not much for dead stuff consider Rogue's Hazelnut Brown Nectar. Jennifer and I love this nutty, delicious beer.
Rogue Ales operates several locations throughout Oregon. The Rogue breweries on the Oregon Coast include their Bayfront Public House in Newport, and their Pier 39 Public House in Astoria.
Newport Brewing Company, Newport
Newport Brewing Co. is one the funnest brewpubs on the Oregon Coast. Their restaurant, the Anchor, is beautifully decorated with colorful murals and its own full-size rusty anchor.
Newport Brewing's beers includes Hazy Crazy Hazy Double IPA (8.2% ABV / 15 IBU), Rock Fish English Oatmeal Stout (6.6% ABV / 13 IBU), and their Tangerine Crush Coastal Wheat Ale.
Be sure to try out their Salty Bay Gose (4.8% ABV / 6 IBU). They kettle sour this beer and brew it with hibiscus, raspberries, boysenberries, and milk sugar.
Wolf Tree Brewery, Newport
Wolf Tree makes natural, spruce-flavored beers. Their brewing process includes spring water and locally harvested ingredients, especially spruce tips. Fresh spruce tips are harvested from Sitka spruce trees throughout their ranch and used to flavor their beers.
Brews include Spruce Tip Saison (6.5% ABV / IBU 30) and Rake the Forest (ABV 6.5% IBU 0), a sour beer that goes well with surf-and-turf dishes. I'd like to try their King of the Forest (6.5% ABV / IBU 0). This spruce tip ale is produced by blending it with a batch that was aged in pinot barrels.
The Horn Public House & Depoe Bay Brewing Co., Depoe Bay
Depoe Bay's one and only brewery boasts the handsomest pub on the Oregon Coast. The Horn Public House sits on a bluff overlooking the world's smallest harbor and the historic Depoe Bay Bridge.
Depoe Bay Brewing produces a number of beverages including Sea Witch Icelandic Porter (6.87% ABV / IBU 35), Harry Allen's Irish Stout (ABV 5.6% / IBU 25), and their Tropical Ghost Pale Ale (6.47% ABV / IBU 20). They also offer house-made ginger beer!
The Horn is known for their clam chowder. They also serve fresh seafood and artisan pizzas.
Beachcrest Brewing Company, Gleneden Beach
Enjoy local beer in quiet Gleneden Beach, just south of Lincoln City. Beachcrest Brewing has a family friendly taproom and beer garden. Their beers include (Rum & Oak Sea Storm Stout 8.5% ABV / 54 IBU), Kraken Good Black DIPA (8% ABV / 80 IBU), and High! Imperial Apple Cider (8% ABV).
McMenamins Lighthouse Brewpub, Lincoln City
No survey of Oregon craft beer would be complete without McMenamin's. Oregon's bizarre brewpub empire was the first to open a brewpub on the Oregon Coast.
McMenamin's Lighthouse brewery was established in 1986 not far from Cascade Head. This 6-barrel brewhouse is where Jack Harris' Captain Redbeard was first brewed. It's also the birthplace of Chewbacca's Stout.
This family-friendly brewpub offers classic pub fare and the opportunity to watch the brewing process while you dine.
Rusty Truck Brewing Company, Lincoln City
Sip craft beer made from local ingredients at Rusty Truck Brewing in Lincoln City. Rusty Truck makes a Cherry Chocoholic Baltic Porter (7.2% ABV / 19 IBU), a Rust Bucket Baltic Brown Ale (6.75% ABV / 30 IBU), Moonlight Ride Blackberry Ale (5.5% ABV / 15 IBU), and several other brews.
Northern Oregon Coast
Pelican Brewing Company, Pacific City
Pacific City is home to one of Oregon's best craft breweries. Pelican Brewing Company produces some of the finest craft beers in the Pacific Northwest.
We are most partial to Pelican's Kiwanda (5.4% ABV / 25 IBU), which is named after beautiful Cape Kiwanda. The Kiwanda pre-prohibition cream ale is incredibly drinkable and has long been our drink of choice for a summer day.
I also enjoy Pelican's Paddleback Oceanic Pale Ale (5.7% ABV / 40 IBU). A strong dose of New Zealand hops gives this ale some real zip. If hops are your thing, then I dare you to try their Beak Breaker, an intense Double IPA (9% ABV / 90 IBU).
Pelican has a whole line of interesting beers to try including their Superswell Double Pilsner (7.4% ABV / 60 IBU), Bronze God Marien-Style Lager (5.7% ABV / 25 IBU), and their Brewed Abides White Russian Inspired Milk Stout (7% ABV / 25 IBU).
You can dine and drink at Pelican's four brewpubs in Pacific City, Cannon Beach, Tillamook, and Siletz Bay.
De Garde Brewing, Tillamook
Fine cheese and ice cream aren't the only things that's made in Tillamook. De Garde Brewing specializes in artfully crafted, natural beers and wines.
De Garde Brewing crafts beer in a remarkable way. They leave laboratory cultured yeast out of the brewing process. Native microflora ferment every batch of beer.
Brewers age the ale in oak barrels of varying sizes and according to natural timelines. The result is a variety of interesting and one-of-a-kind brews.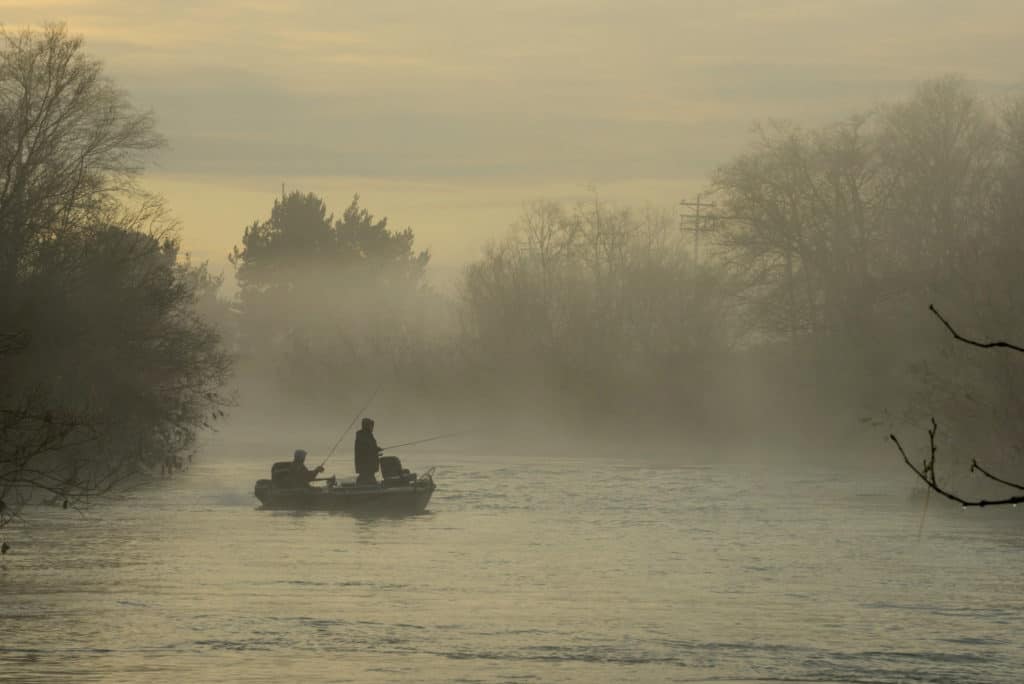 The Framboise is one example. This wild ale is brewed with raspberries and aged for two years in oak barrels (6.3% ABV). I'm most interested in their Minuit, Triple Barrel Cuvee (13.9% ABV). This dark ale ages for two years in oak, bourbon, and rye barrels.
Minors are only permitted on De Garde's patio. You can purchase bottles to go if you schedule an appoint on Monday, Tuesday, or Wednesday.
Public Coast Brewing Company, Cannon Beach
Cannon Beach's award winning brewery has earned a reputation for great beer and fantastic fish & chips. Visitors rave about the many delicious gluten-free meals that are included in their menu.
Try Public Coast's '67 Blonde Ale (5.0% ABV / 19.1 IBU). This beer took gold at the 2018 World Beer Cup. The Coconut Brown Ale (5.5% ABV / 27.6 IBU) was awarded gold at the Oregon Beer Awards 2022.
I'm most interested in their Salted Caramel Milk Stout (5.7% ABV). Public Coast also produces award winning seltzers and house made root beer.
Seaside Brewing Company, Seaside
Enjoy a pint in Seaside's historic jail. Seaside Brewing is a family-friendly brewpub that serves an intriguing selection of craft beer.
Seaside Brewing's beers include their Morskaya Russian Imperial Stout (ABV 9.5% / 65 IBU), Tenacious Seas Vanilla Cream Ale (ABV 5.5% / 15 IBU), and the Shoga Ace Ginger Blonde (ABV 4.5 % / 50 IBU).
Fort George Brewery, Astoria
Visit Old Oregon at Fort George Brewery. This beloved brewery sits on the original location of the Astoria settlement and occupies a 1920's automotive service station.
@dinkumtribe Fort George Brewery is a craft brewery located in Astoria, Oregon. The brewery is named after Fort George, a fur trading post and military fort that was established in Astoria in 1811. Fort George Brewery has grown from a single brewpub to a city block filled with restaurants, tasting rooms, breweries, community spaces, and music venues. The brewery currently has three locations in Astoria: -The Downstairs Pub, which is the original brewpub -The Upstairs Pizza, which serves wood-fired pizza and pub fare -The Lovell Taproom, which is a smaller taproom with a focus on experimental beers. @DinkumTribe ADHD family travel @DinkumTribe ADHD family travel @DinkumTribe ADHD family travel #thingstodoinoregon #astoriaor #astoriaoregon #travelwithkids #adhdfamilytravel #oregoncraftbeer #oregonbrewery #oregonbreweries ♬ Best Time – Infraction Music
This brewpub has blossomed into one of Astoria's largest social venues. Fort George's breweries, tasting rooms, restaurants, and community spaces occupy a city block. You can dine on pizza upstairs, relax in the pub downstairs, visit the taproom, or enjoy a quiet moment in their beautiful garden.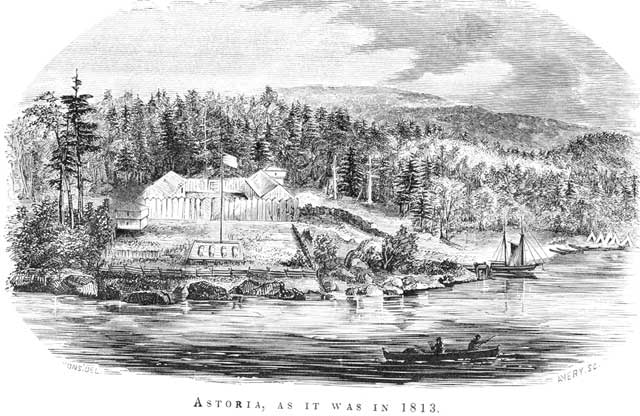 Their beers include the Vortex IPA (7.2% ABV), and their American Double Stout, Cavatica (8.8% ABV). They also offer a dizzying number of occasional brews and specialty beers.
I love Fort George's Power Cycle Pale Ale (5% ABV). This beer is light, crisp, and memorable. Nelson hops give it a juiciness that distinguishes this drink from other pale ales.
Buoy Brewing Company, Astoria
Buoy is another beloved Astoria brewery. I appreciate their Czech Pilsner and their sharp NW Red Ale.
Buoy's Vienna Lager, Italian Pilsner, and Czech Dark Lager are only a few of the many beers produced by Buoy. Enjoy an Astoria-style pub crawl by taking the trolley to Buoy's pier front location on Marine Drive.
Astoria Brewing Company, Astoria
Astoria Brewing sits beside Buoy Beer tap house, along Astoria's historic waterfront. Try their Strawberry Blonde (5.4% ABV) which is brewed with fresh Oregon strawberries, or sip their bestselling Astoria Unfiltered Pilsner (4.9% ABV).
Reach Break Brewing, Astoria
Pair your beer with delicious food cart grub in Astoria's handsome downtown. Their Evolution IPA is a made with no less than four hop varieties (8.2% ABV).
I'm most interested in their Pino Veraison (7.1%), a wild ale that undergoes a secondary fermentation with wine grapes. Reach Break also produces two varieties of hard seltzer.
Breweries Oregon Coast Obituaries
Some breweries on the Oregon Coast have shut their doors:
Gold Beach Brewing Company, Gold Beach
Up & Coming Breweries Oregon Coast
We explore craft breweries across Oregon, the Pacific Northwest, and beyond. Follow us on TikTok, YouTube, Facebook, or Pinterest to keep up with the burgeoning craft movement. Enjoy exclusive Dinkum Tribe content as a Patreon Member. Happy traveling and cheers!
©️ Copyright Brian A. Warren 2023.