As a third culture kid (TCK), I've had so many experiences that are unique to the situation I grew up in. One of the most memorable ones was taking the Common Entrance Examination (now replaced by the Grade Six Achievement Test) in Jamaica.
This post contains affiliate links. As an Amazon Associate I earn from qualifying purchases made from the links on this site, at no extra cost to you. Thanks for supporting our family business!
Table of Contents
Full Video Transcript
Taking the Common Entrance Examination in Jamaica (1993)
Have you ever looked back on something that was really super hard at the time but you just had to make it through? So you didn't really process exactly how difficult and how impossible the odds were until much later?
Memory is a funny thing isn't it? There are things that I lived through as a child, as a teenager, and evenly an adult… And looking back on them, the good memories are the things that stand out and that I remember most often. But it doesn't mean that the hard things weren't there or weren't happening.
From a parent's perspective
And looking back as an adult with the perspective of an adult… And now having children my own and having that perspective as a parent… It really illuminates how so many of the things I dealt with as a child, or as a teen were just way more than a child should ever have had to deal with.
And it's been really helpful for me, with my complex-PTSD to look back at, and reframe some of the memories I have. With this new understanding of what adults are supposed to be able to do, and what children and teens are actually supposed to be able to do.
One of the things that brings the most clarity to me in this area is remembering my experience with the Common Entrance Examination. Which I took when I was about 11 years old within the first six months of us moving to Jamaica.
Starting school in Jamaica
When I was 10 years old, in 1992, my parents felt called to serve as missionaries in Jamaica. We were from California. So in October 1992, they packed me and my younger brothers and sister up and moved us all down to Jamaica to help take care of a Bible camp that we served at there on the south side of the island.
I came to Jamaica and I had completed fourth grade. And because I was a pretty smart kid, and I was pretty good at school, my parents and the teacher who was in charge there at the small school that I attended felt like it would be best to put me straight into the sixth grade.
So I skipped fifth grade completely and went into sixth grade.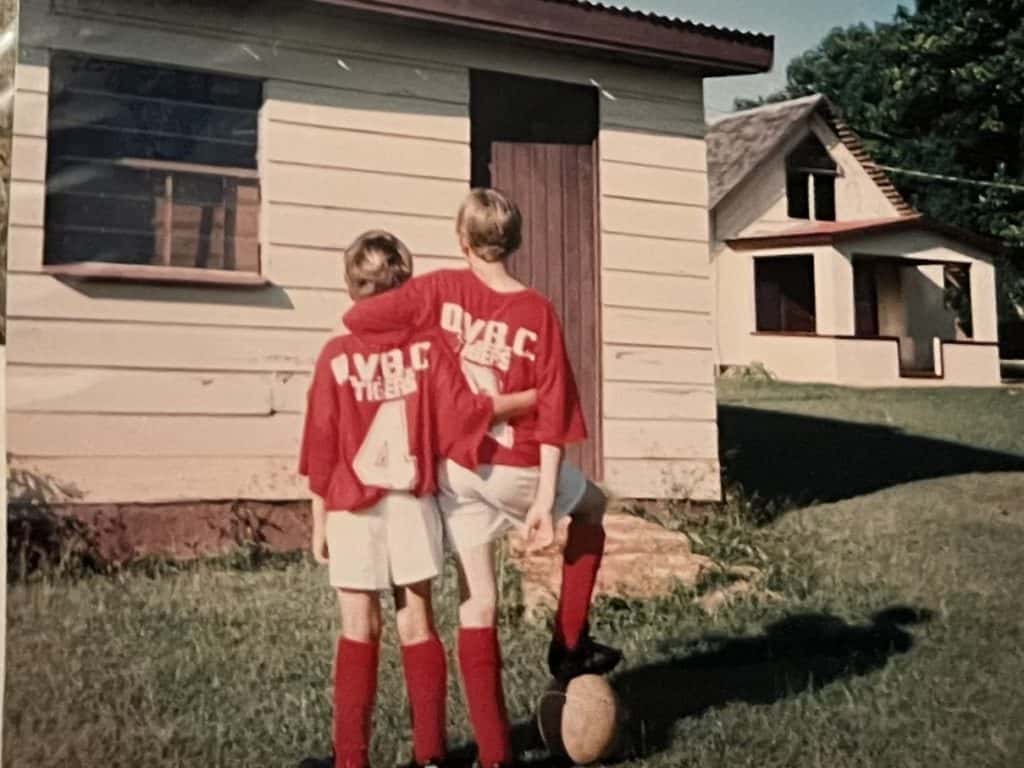 What was the Common Entrance Examination?
Now in Jamaica, in sixth grade, at that time every student was required to take something called the Common Entrance Examination. The Common Entrance Examination was a huge, super important test.
I'm trying to think about how to help you understand just how important this test was if you've never had to take it.
But imagine that as a 10 or 11 year old child you are going to be taking a test that's going to determine what school you're able to go to. It's going to determine—in some ways—it's really going to determine the trajectory of your next few years of school.
All of High School, Junior high and high school… This test, and how well you do on this test, is going to be determining what school you can get into. Or even if you continue to further education! So it's a really big deal.
Arrival in Jamaica
So my family arrived in Jamaica in October of 1992. The Common Entrance Examination was always at that time taken in January of the sixth grade year.
So I arrived on the island in October, and in three months I was going to be taking this test.
Struggling with language
Now, I had just skipped fifth grade. I was in a completely new country— foreign country. I'd never I—I was really struggling, actually, to understand a lot of the accents that people spoke in.
Because although English is the official language in Jamaica, the people who are living there, especially in the country areas where I was, they spoke with a very strong Jamaican accent.
And a lot of what they spoke in everyday conversation was Patois which is the dialect that's there. As a 10 year old it was really difficult for me to understand this. And people had to speak very slowly for me.
My preparation vs. the other students
So I was just kind of tossed into sixth grade. I arrived a month into the school year, and all that we were doing in my classes was studying up for this exam, this Common Entrance Examination.
It was a huge deal! All the students—other 20-ish students—in my class had been preparing for this exam since kindergarten. This was huge. And most of these students have been preparing for it for their entire school career really.
So I arrived on the island, and I had three months to make sure I was ready to take this exam, that was going to basically determine whether or not I got to go to the best school in the area, which was Hampton School.
Serious test prep!
So I got there and we were doing test prep. Think about SATs, but for 10 and 11 year olds. It's that level of preparation.
So we were doing test prep all the time. We were brushing up on math concepts. And I'd missed an entire year of math, so I completely didn't learn anything about how to take care of fractions! Skipped that whole year.
We're getting ready for this exam, and I'm struggling to understand the language. And there are things I don't know about the culture.
Standardized test problem (Common Entrance Examination)
It's interesting, because as a homeschool parent, I am not thrilled with tests in general. And part of it is because of my experience as a child coming into a foreign country and being expected to take their standardized tests.And recognizing that standardized testing is necessarily influenced by the culture it's in.
There were questions that I got wrong because I didn't know things about the culture. I remember a specific question where it was supposed to be testing English grammar knowledge. But in order to answer the question correctly, you needed to know who Gary Sobers was and what sport he played.
Now that's not actually English knowledge, but any child who had grown up in Jamaica knew who this cricket player was. I had no idea – I didn't hardly even know anything about cricket whatsoever! I mean, it was a new sport to me!
Summer school too
And yet this was a standardized test I was preparing to take. I can't even really adequately describe the level of pressure that students going in to take this test felt.
I mean, most of them have been studying through the summer in preparation for this test—the Common Entrance Examination.
When we had visited Jamaica in the summer to see, so my parents could see the work that we were going to possibly be doing, and decide whether this was really where they were supposed to be… I had attended a couple of these classes. And it was, it was a test prep.
It was like, like I said, think about SAT prep classes that you would pay to send your kid to.
The best local schools and the best students
So these students had studied all summer and all year and all their lives, and had been in school together for years. Because you didn't really transfer out of this school, you only transferred in. Because it was the top magnet school to get you into the high schools that were best in our area.
These kids would also, had been training for their whole life. And I show up, and I have three months to hopefully do as well as they're gonna do, after skipping a grade and moving from a totally different country!
So I studied the best I could.
Take the Common Entrance Examination, then wait
We all took the exam in January. You didn't get the test results back until May or June.
So I spent the rest of the year trying to learn how to understand the Jamaican Patois and Jamaican accents. Trying to, just keep studying the things we were learning in hopes that I had passed.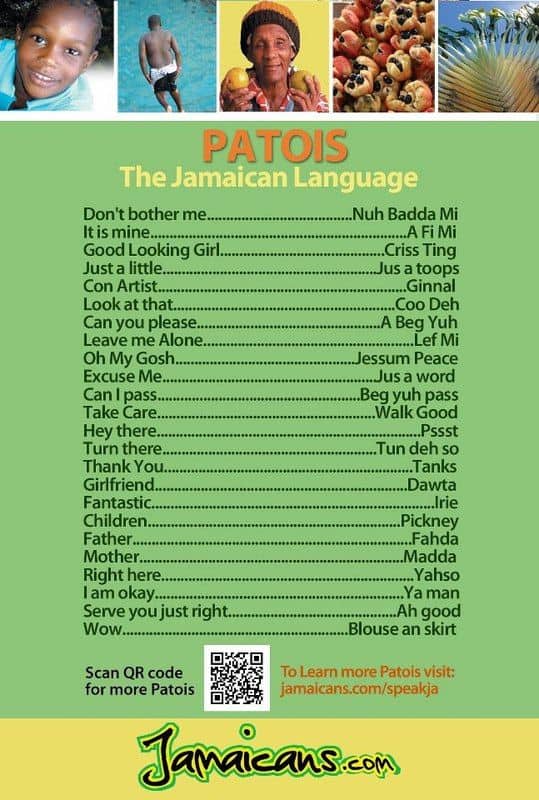 The results are in!
The Common Entrance test results finally—the Common Entrance Examination results—finally arrived.
And this is all the teachers have been preparing their students for from kindergarten through sixth grade. So the teacher—our teacher—comes into the classroom and she is giddy, intense, and excited as the students are. Because she's been training these kids for years.
I've never seen anything like this before!
Which schools are we going to?
But she pulls, she opens it up, and right there in class she, she has the results. She scanned the list quickly because she wanted to see which students had passed for the two best schools in our area. Which were, for the girls, was Hampton School, the boys was Munro College: both were junior high schools—secondary schools.
She opens the letter and she scans a list of names quickly, and she goes "All the girls except Kamalee passed for Hampton and all the boys passed for Munro!"
And she's like, giddy, excited, shaking and screaming! And immediately all the students are the same way!
The students' responses
You can imagine a classroom full of 10 and 11 year olds shrieking, giddy, happy, ecstatic, so happy!
Except for one girl, who didn't pass with a high enough score to be able to go to the best school. She passed for a school, and it was the second best school but it wasn't the best school.
And everyone in the room was ecstatic, except this one girl.
I'm sitting there, as a student who really has no idea what all this means, but thanking God that I passed! Because now I'm seeing what it would have been like to not pass.
My thoughts as an adult looking back
And I look back at that, as an adult, and I think to myself: "What an incredible amount of pressure to put on kids!"
I think a few years later they discontinued doing it. I know that the older of my two brothers took the Common Entrance Examination.
And I suspect that the younger of my two brothers, by the time he came up, they weren't doing it anymore. They had done, they were doing some other system. And probably it's because they realize the kind of pressure kids were under.
High pressure from the Common Entrance Examination
But I look back at that. And I was only, I'd only been on the island for three months at that point when I took that test. When I realized how many years I had migraines, and how much I suffered from anxiety as a teen.
And then see the kind of pressure that kind of an academic system put on me. Which my parents could really help very little with. They just had to trust to the teachers, who knew what they were doing, to make sure that I was getting what I needed.
That's so much to ask of a 10 or 11 year old!
END TRANSCRIPT
©️ Copyright Jennifer D. Warren 2023