You don't have to look far to find great museums in Bozeman, Montana. In this post we'll introduce you to the best museums in Bozeman and the surrounding area.
This post contains affiliate links. As an Amazon Associate I earn from qualifying purchases made from the links on this site, at no extra cost to you. Thanks for supporting our family business!
Table of Contents
#1. Museum of the Rockies
The Museum of the Rockies (MOR) is Bozeman's premier museum. No other Bozeman attraction offers as much quality and value as this university museum.
We added MOR to our roadtrip itinerary for the sake of our dinosaur enthusiasts. However, we found that this museum has a lot more to offer than prehistoric beasts. Here's a rundown of the Museum of the Rockies, starting with their feature presentation.
What Can I See at Museum of the Rockies?
Siebel Dinosaur Complex
Big Mike
Featured Traveling Exhibits
Taylor Planetarium
Living History Farm
Siebel Dinosaur Complex
MOR houses one of the largest collections of dinosaur fossils in the world. Specimens range from a complete T. Rex skeleton to dinosaur eggs and everything in between.
The extensive collection of dinosaur specimens include well known favorites such as triceratops, as well as many lesser known species.
We encountered dinosaurs that lived in burrows, as well as Montana's ancient aquatic reptiles. Our son was thrilled to find his favorite dinosaur—ankylosaurus—represented in the collection.
Frankly, it would have been difficult to miss ankylosaurus. The beast's enormous skull and massive tail club were truly awesome. I've been to a number of dinosaur museums including the Smithsonian and the Royal Tyrell, but this was my first time admiring the prehistoric power of the ankylosaur. But even the ankylosaur had to make way for the king!
Montana Rex
Tyrannosaurus Rex is the OG king of beast, and the Museum of the Rockies goes big on T Rex. MOR boasts the largest collection of T Rex fossils in the world and a fully-mounted T Rex skeleton.
Interpretive signs introduced us to the many aspects of T Rex. We learned that T Rex wasn't a picky eater, and was willing to eat his own kind if it suited him.
Teenage Triceratops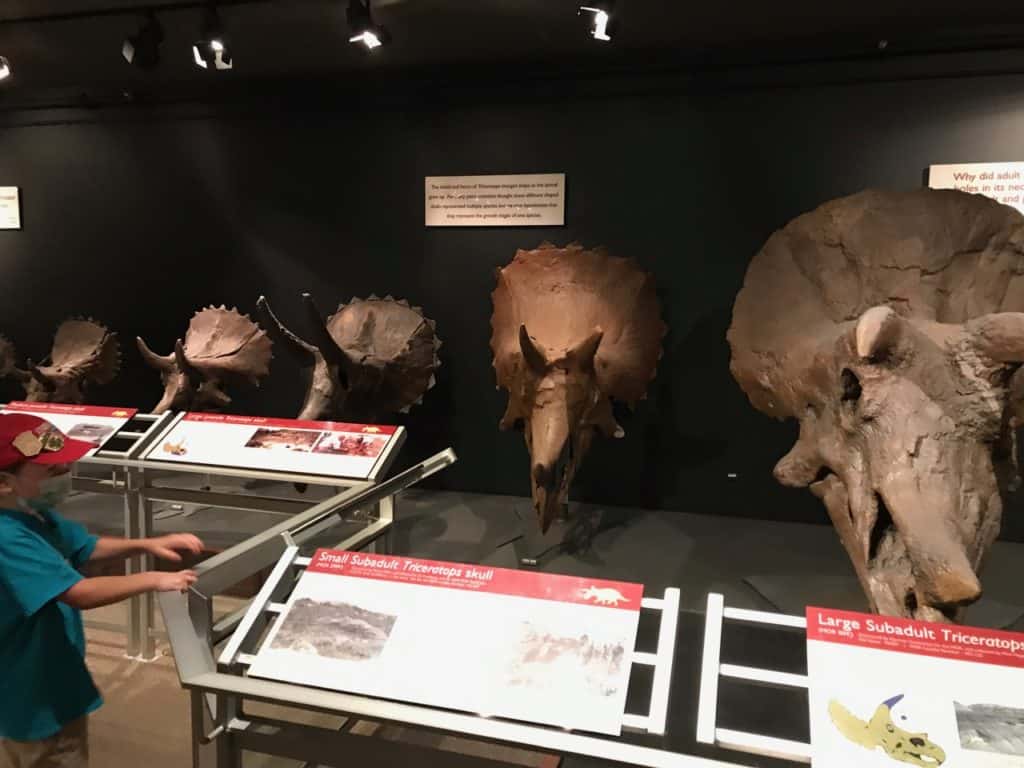 MOR's most unique dino display is the triceratops exhibit. The feature includes a gallery of triceratops skulls arranged according to the their time of life.
You can follow the typical development of a triceratops from youth up to maturity. Two complete triceratops skeletons stand nearby to top off the experience. Talk about kid-heaven!
Big Mike
We didn't have to explain to the kids why we were visiting MOR. Big Mike was there to explain.
Big Mike is a 15 foot tall, 38 foot long, bronze fossil cast of a T Rex excavated by the Museum of the Rockies in 1990. Research Casting International cast the skeleton using molds created from the bones.
The kids loved Big Mike. Here was a school-bus-sized Tyrannosaurus rex that they could walk under, play with, and admire.
Mike provided a great way to introduce the children to the Museum of the Rockies and get out some wiggles at the same time.
Special Exhibits
Being a world-class museum has its perks. One of them is the ability to host top-notch traveling exhibits.
Our daughters flipped when they discovered MOR's special exhibit on the Vikings. They've loved fantasy books like the How to Train Your Dragon series, and here were authentic viking artifacts sitting before them!
I was impressed at just how extensive the Viking exhibit was. Armor, weaponry, and plunder invited you into the Dark Ages. The exhibit had been carefully curated to address common misconceptions about the Vikings and their times.
Impressive visual media enhanced the experience. An enormous, colorful screen provided an animated map of Viking exploration and conquest.
In one gallery, powerful, North Sea waves tossed and churned on the walls. The visuals gave real context to the room's centerpiece — a small, viking boat.
Taylor Planetarium
Planetariums tend to pricey and dicey. You don't always get what you pay for.
MOR's Taylor Planetarium took our experience to a whole new level. They not only displayed the night sky, but the night sky that the Vikings would have known!
The show introduced the star patterns that were common a millennium ago in the North Atlantic. Featured constellations and stars helped explain Viking navigation and beliefs. I couldn't help but admire MOR's ability to produce professional, immersive presentations.
We were pretty maxed-out after two jaw-dropping exhibits and the superb planetarium presentation. Our boys needed to get outside and move around, and Jennifer knew just where to go.
Living History Farm
Jennifer and boys explored a historic Montana homestead. MOR's Living History Farm transported them to Montana in 1890.
The farm consists of the Tinsley House, the farm's outlying buildings, an heirloom garden, orchards, and a wheat field. Our sons loved the opportunity to fetch water with a turn-of-the-century water pump.
The blacksmith shop offered more opportunities for kinesthetic learning. Each of them took a turn moving the whetstone and learning why it was an important farm tool for Montana's pioneers.
The Living History Farm is a fantastic exhibit, but it's only open during the summer months. So let's take a moment to run through MOR's other permanent exhibits.
Other Permanent Exhibits
The Museum of the Rockies has five more interesting exhibits to enjoy:
Explore Yellowstone: Interactive Science exhibit for children (ages 0-8).
Enduring Peoples: Native American exhibits focused of the nations living in the Northern Plains and near the Rocky Mountains.
Paugh History Hall: Showcases Montana history from mid-20th century to today.
Welcome to Yellowstone Country: a history of exploration & tourism at Yellowstone National park.
Hager Auditorium: Educational movies curated for MOR's exhibits.
Know Before You Go
You could easily spend an day at MOR, however, we were satisfied with a three-hour visit.
All permanent exhibits and Hager Auditorium shows are included with admission. Traveling exhibits and the Planetarium are sold separately.
You won't find an eatery at the Museum of the Rockies. Vending machines provide drinks and snacks on the museum's bottom floor.
Now that we've covered Bozeman's world-class museum, lets consider twenty more educational attractions and museums in Bozeman.
#2. American Computer & Robotics Museum
Of all the museums in Bozeman, this one is the most unique. The American Computer & Robotics Museum traces the 4,000 year history of computing from cuneiform tablets to artificial intelligence.
This beloved museum is rated the #1 thing to do in Bozeman and holds the Trip Advisor Certificate of Excellence. Exhibits include quantum computing, the space race, cracking the enigma code, and the future of the information age.
#3. Extreme History Project
The Extreme History Project is a great place to learn while doing. You can literally explore Bozeman's past on a guided walking tour or a curated activity.
EHP has a variety of walking tours to choose from. You can learn about the city's founding on Main Street or explore its dark side in the back alleys.
Neighborhood tours lead you through the twists and turns of architectural styles. Visit the graves and hear the stories of Bozeman's famous and infamous on a cemetery tour.
You can also engage in historical preservation by participating in a workshop. Workshop leaders will teach you how to restore and preserve important parts of local history such as cemetery gravestones.
The Extreme History Project is located in East Bozeman, not far from the intersection of Route 86 and Main Street. Visit their website to find their schedule of guided walks, workshops, and insightful lectures.
#4. Gallatin History Museum
Few local history museums compare to Bozeman's Gallatin History Museum. GHM showcases the heritage of southwest Montana in a historic jail complete with jail cells and a hanging gallows.
Exhibits include the Big Horn Gun, a pioneer cabin, and noteworthy women. The jail's colorful history of escapes, hangings, and mysteries are also featured.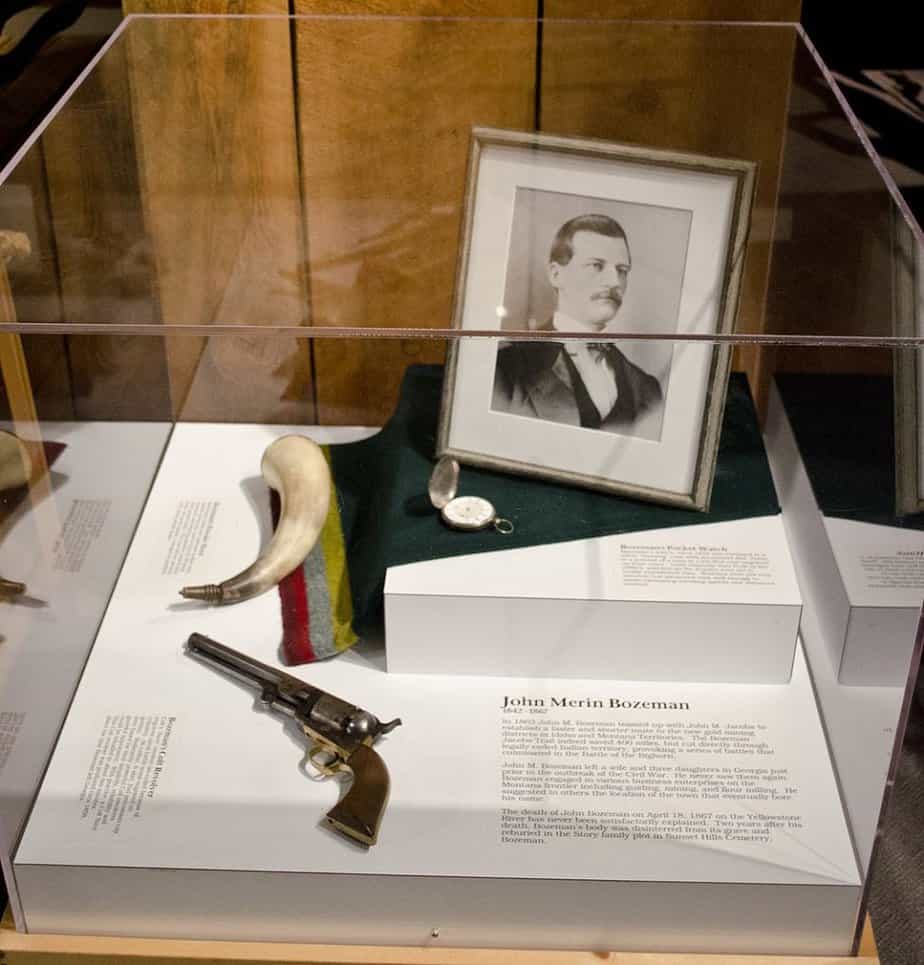 GHM also serves as a research library for the Gallatin Historical Society. Friendly docents are happy to help with ancestry research and other inquiries. The museum also stewards more than 20,000 historic images.
Here are four tips to make the most of your visit to the Gallatin History Museum:
Don't Be Fooled: The museum is larger than it looks.
Check the Calendar: They often run special history events & activities.
Ask for a Tour: Docents bring a personal connection to the history, including fun stories & extra details.
#5. Gallatin Art Crossing & Sculpture Park
If you're looking for art and culture then simply take a stroll through Downtown Bozeman. The City of Bozeman is packed with public art of all colors, shapes, and sizes.
Gallatin Art Crossing & Sculpture Park provides the easiest way to experience Bozeman's outdoor art. Their website features and interactive map of dozens of sculptures located throughout the city.
Walk Bozeman's Sculpture Park to enjoy artwork along Bozeman's most popular greenway. Guided tours are available for only $5.00 a person. Sculpture Park is located beside Bozeman Library, at the north end of the Gallagator Trail.
#6. Bozeman Historic Districts
Bozeman's 11 historic districts provide another way to learn outside. Take a self-guided tour of Bozeman's past or join an Extreme History Project walk.
The Main Street District is the cities oldest area, with some main street locations dating as far back as 1867. Bozeman Brewery District was the location of the state-of-the-art Lehrkind Brewery.
Bozeman's Bon Ton District holds several examples of vernacular and high style residential architecture. The district preserves homes built from 1880 to 1937.
#7. Bozeman Art Museum
The Bozeman Art Museum is small but mighty. This highly-rated attraction is packed with art and educational programs.
BAM hosts performances, book signings, live art events, classes and workshops. Admission is free. You'll find the Bozeman Art Museum on Highway 191 in West Bozeman, not far from the Montana Science Center.
#8. Montana Science Center
The Montana Science Center is another power-packed micromuseum. This children's museum has several unique displays including a Building Brainstorm Architecture Area, a Nanoscale Science Exhibit, and a LightLab.
Like most science centers, admission is pricey. However, this museum is known for quality exhibits, day camps, summer camps, and programs. MSC is located in West Bozeman on Highway 191, near the Bozeman Art Museum.
#9. Emerson Center for the Arts & Culture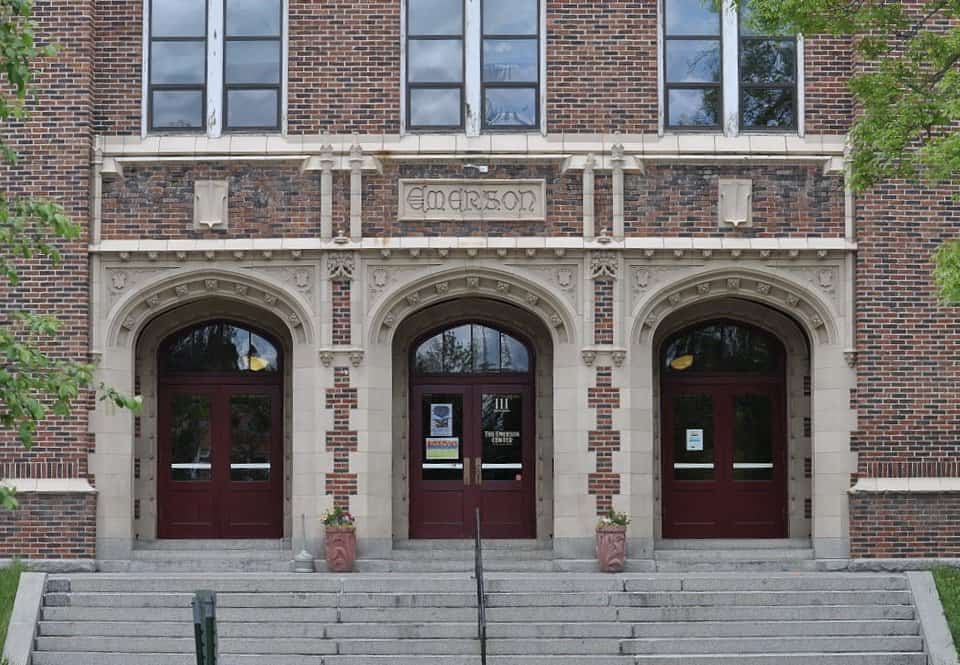 The Emerson is a powerhouse of creative expression. This highly-rated arts center holds numerous art exhibits, hosts performances, and offers a variety of classes and cultural events.
#10. Story Mansion and Story Park
Take a tour of Bozeman's founding at the historic Story Mansion. This beautiful, south Bozeman home was built by one of Bozeman's chief families.
You can tour Story Mansion on the first Sunday of every month. Story Mansion and Park also hosts a variety of local events including Story Under the Stars Movie Nights and Victorian Holiday Tea. 
#11. Lewis & Clark National Historic Trail
The Corps of Discovery passed through Montana en route to Oregon. Lewis and Clark later chose to divide their forces and thoroughly explore Montana on their return trip to St. Louis. Little wonder then, that there's plenty to see and do along the Montana's stretch of the Lewis & Clark National Historic Trail.
Interstate 90 follows Clark's party on their return route to the United States. Sacagawea's guidance was instrumental in this part of the journey.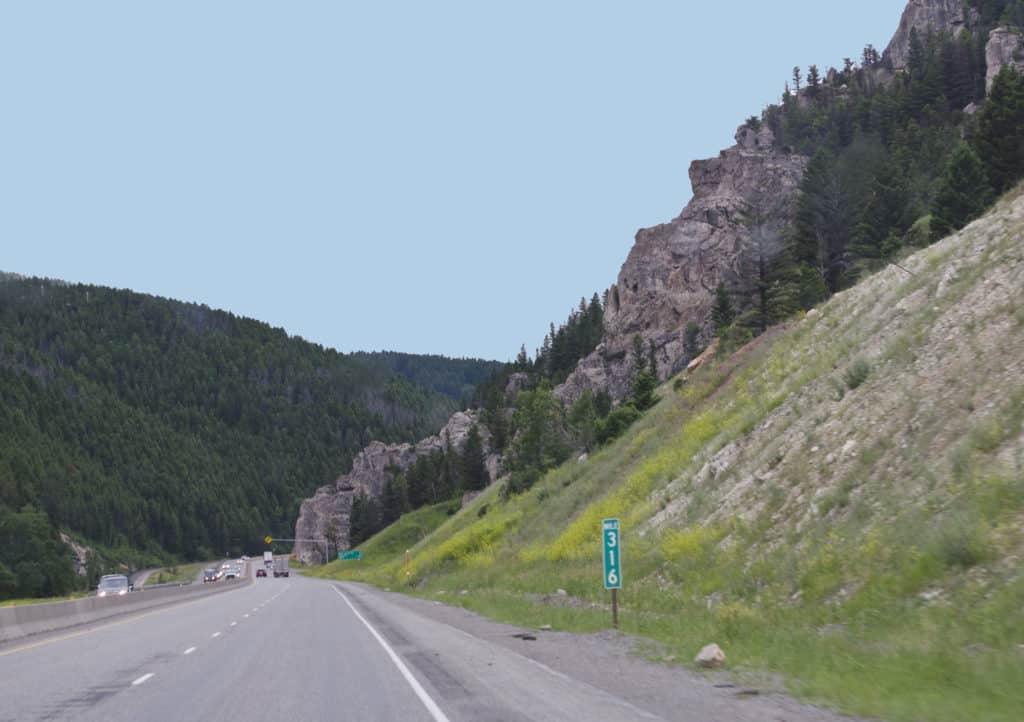 Sacagawea remembered the Gallatin area from her childhood travels with her Shoshone family. On July 15, 1806 she wisely diverted Clark's course toward a "well beaten buffalo road" that was later known as Bozeman Pass.
Sacajawea Park in nearby Livingston celebrates the Corp's entry into the Yellowstone Valley. The park honors Sacajawea's vital role in leading the expedition successfully through rugged Southwest Montana.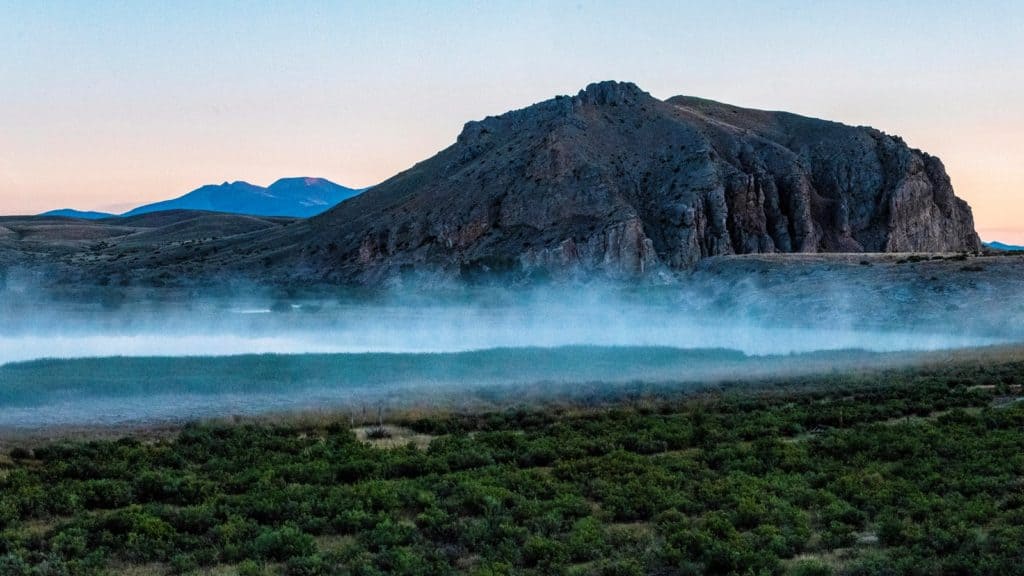 Where is the Lewis & Clark NHT in Bozeman?
Five educational attractions and museums in Bozeman are located along the Lewis & Clark National Historic Trail:
The Museum of the Rockies
Yellowstone Gateway Museum
Missouri Headwaters State Park
Headwaters Heritage Museum
Lewis & Clark Caverns State Park
#12. Yellowstone Gateway Museum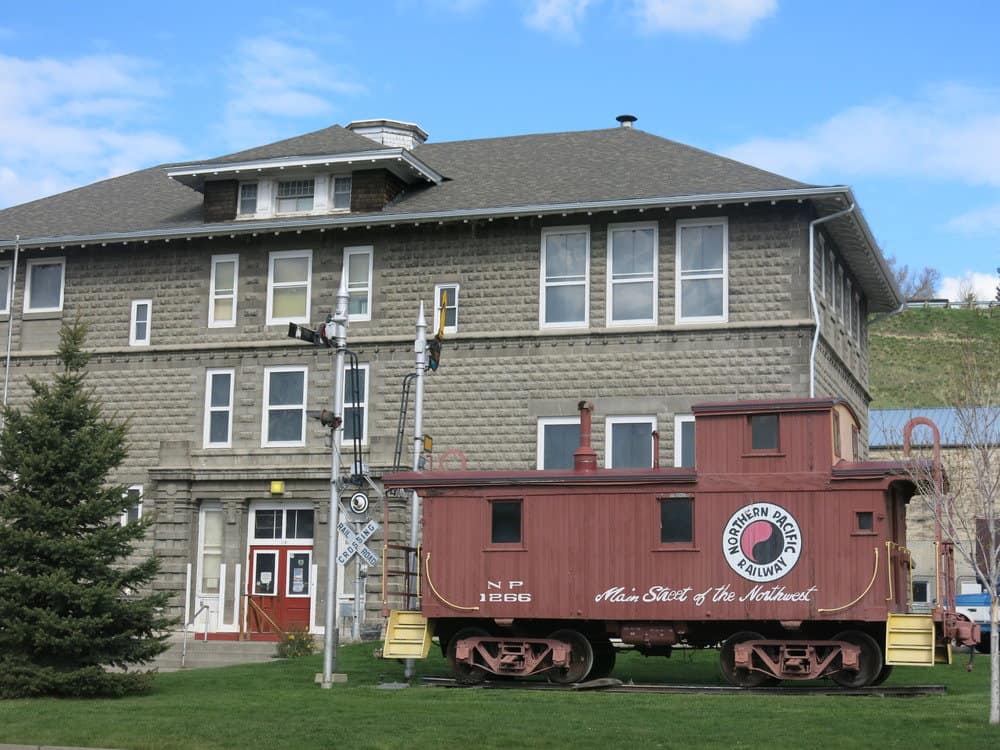 Journey through the natural and human history of Yellowstone at the Yellowstone Gateway Museum. This well-rated museum showcases the indigenous, pioneer, and military history of Yellowstone country.
Children who are eight or older can log their discoveries with a museum explorers journal. Yellowstone Gateway Museum is located in Livingston, which is thirty minutes east of Bozeman.
#13. Missouri Headwaters State Park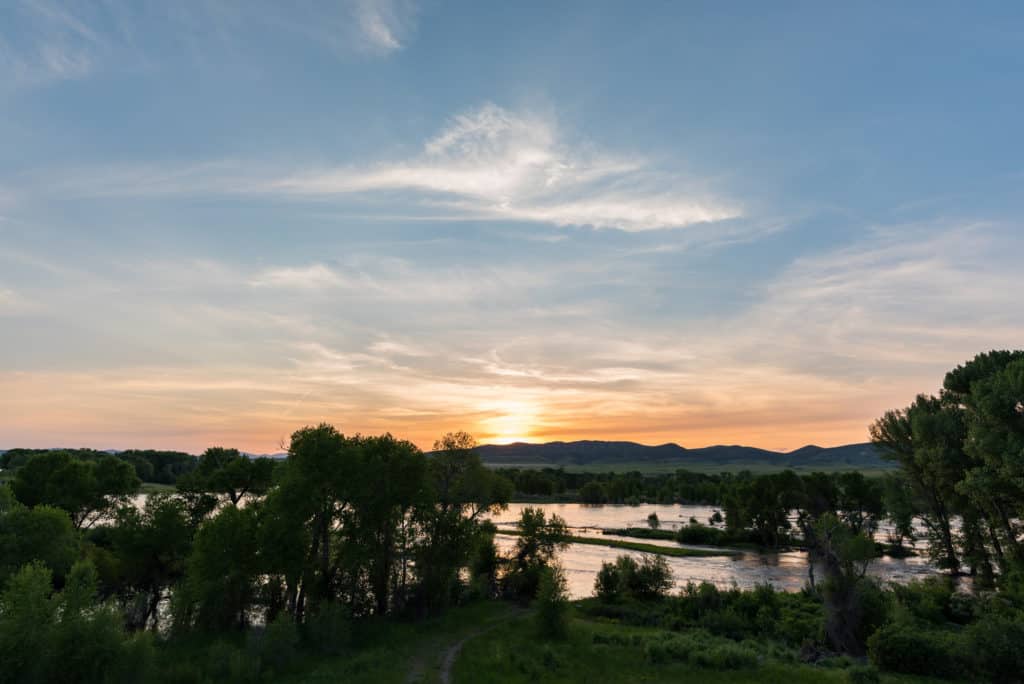 A land of wonder lies only 30 miles west of Bozeman. Missouri Headwaters State Park preserves a region steeped in natural and historical significance.
Missouri Headwaters State Park is best known as the starting point of the Missouri River. It is here that the Jefferson River, Madison River, and Gallatin River combine to become the Mighty Missouri.
Lewis & Clark were assigned to find the headwaters of the Missouri and they completed their assignment on July 25, 1805. The "Three Forks of the Missouri" was an important location for Sacagawea too. It was here that the Hidatsa had kidnapped her from her native Shoshone people.
Missouri Headwaters State Park is one of the few locations that the Corps of Discovery visited twice. Clark's party returned to the Three Forks in July of 1806 to further explore the region en route to the United States.
You don't have to be a history buff to enjoy this highly-rated state park. Missouri Headwaters State Park is a great place to spot moose and other wildlife. Outdoor activities include camping, hiking, and kayaking.
#14. Headwaters Heritage Museum
Headwaters Heritage Museum provides another way to explore the historic Headwaters area. This well-rated museum is filled with stories and oddities from Western Montana's past.
The museum makes its home in a 1910 bank building that was originally known as the Three Valleys State Bank. Exhibits include Montana's largest brown trout, a log cabin from Gallatin City, a dugout canoe, and one of America's oldest anvils.
Headwaters Heritage Museum pays special tribute to the Milwaukee Railroad. This railroad played a central role in the region and established the City of Three Forks in 1908. The museum's railroad exhibit includes a station agent's office complete with historic Milwaukee Railroad memorabilia.
#15. Lewis & Clark Caverns State Park
Montana's best-known state park is less than an hour away from Bozeman. Lewis & Clark Caverns SP offers great value for adventurous families.
Lewis & Clark Caverns State Park is one of the top attractions in the Bozeman area, and for good reason. The 3,015 acre park provides guided tours of beautiful limestone caverns, as well as a wide range range of outdoor activities.
Park activities include bicycling, bird watching, camping, canoeing, hunting, fishing, group camping, photography, picnicking, and wildlife viewing. You can also learn the history of the Corps of Discovery which passed through the area in 1805.
Be advised that there are mobility requirements for the cave tours. Tour routes include stairways as well as a place where you'll need to scoot on your bottom.
#16. Bozeman Trail
The City of Bozeman began as a stop along the Bozeman Trail. The city's founder, John Bozeman had blazed the Bozeman Trail as a shorter route to gold fields of Western Montana.
Bozeman's route turned out to be one of the most dangerous roads in the West. Indigenous tribes offered stiff resistance to American travel and settlement.
Many prospectors and pioneers died along the "Bloody Bozeman" including Bozeman himself. In 1866 a Confederation of Lakota, Cheyenne, and Arapaho tribes dealt the US Army a crushing defeat at the Battle of a Hundred in the Hand.
Today you can follow the Bozeman Trail along the Bighorn Mountains, through Bozeman Pass, and up to the mines of Virginia City. Battlegrounds, forts, and historic sites can be found all along the Interstate 90 in Wyoming and Montana.
#17. Madison Buffalo Jump State Park
Explore Montana's indigenous heritage at Madison Buffalo Jump State Park. This ancient site can be found just 35 minutes west of Bozeman.
The buffalo is a dangerous animal to hunt, especially on foot. Unfortunately, the horse wasn't brought to America until the spaniards arrived in the 1500s.
Indigenous peoples came up with a brilliant way to hunt buffalo with minimal risk: the Buffalo Jump. Skilled hunters spooked bison herds into a stampede and funneled the fleeing buffalo off a cliff edge.
The Madison Buffalo Jump was used by native people for over 2000 years. Buffalo bones and traces of large tipi villages testify to the societies that once depended on buffalo jump events for their everyday needs.

Madison Buffalo Jump State Park is known for its quiet, beautiful trails. The main trail is short and easy for all ages. Park activities include bird watching, hiking, photography, picnicking, and wildlife viewing.
#18. Indreland Audubon Wetland Preserve
You don't have to go far to see wildlife in Bozeman. Indreland Audubon Wetland Preserve offers the opportunity to enjoy native fauna while still in the city limits!
The pickings are rich at this wildlife preserve. Stop by in Spring to see Sandhill Cranes Red-winged Blackbirds, and Northern Harriers. Keep an eye out for beavers too!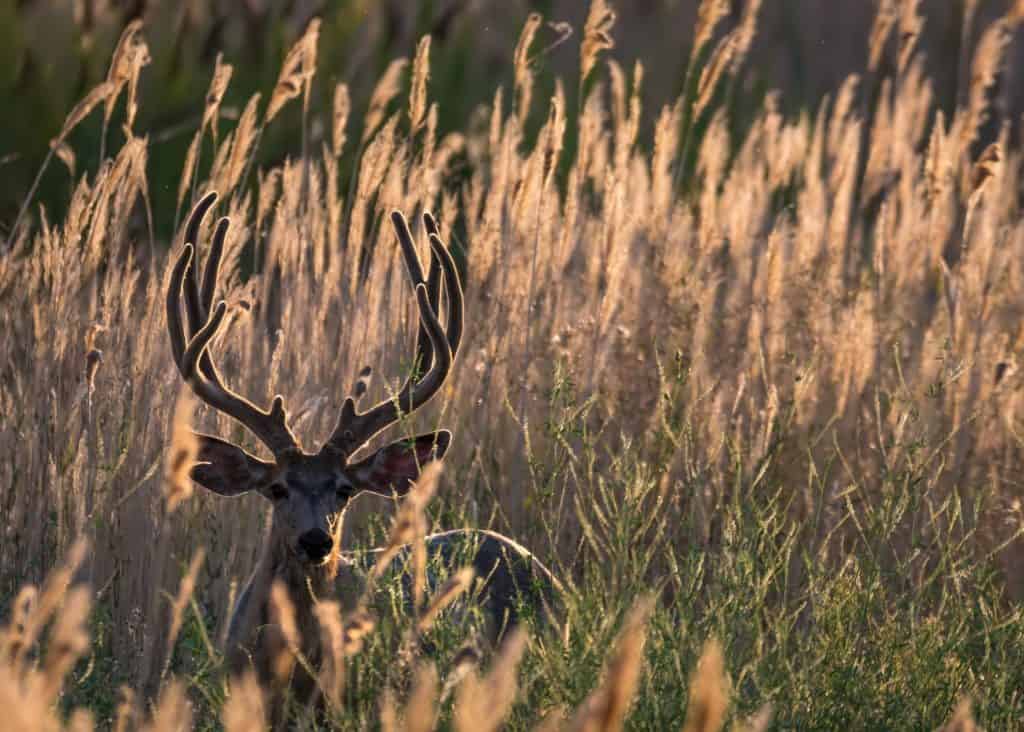 The Sacajawea Audubon provides guided walks around the preserve on friday mornings. Be sure to check their website for details and schedule changes.
#19. Story Mill Park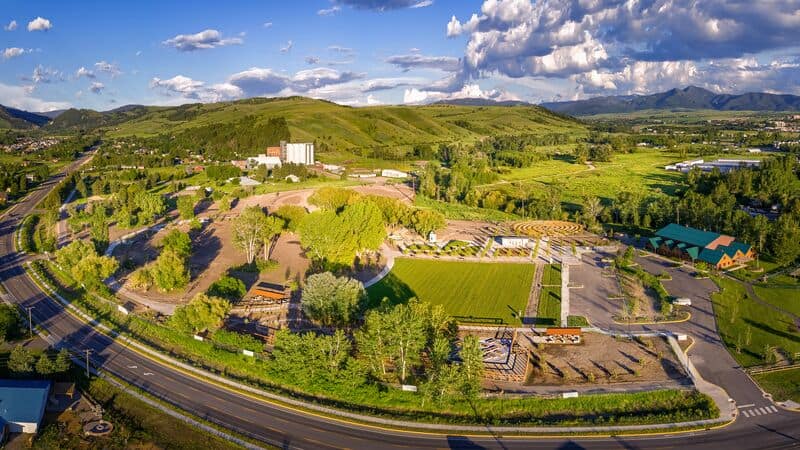 Story Mill Park is a great place for children to play and learn. This beautiful 60 acre park is filled with areas for creative play, nature trails, and interpretive plaques.
The park takes its name from the nearby Story Mill, a historic mill that belonged to the Story Family. The park includes a nature sanctuary and four miles of trail.
The Trust for Public Land developed Story Mill Park as a way to remediate damaged acreage, meet the needs of the Bozeman community, and provide habitat for native species.
#20. Gallagator Trail
Gallagator Trail is Bozeman's beloved greenway. This level, 2.2 mile out-and-back trail is a great way to get outside and active with the children.
Gallagator Trail runs from Main Street to the Sacajawea Middle School. The north end of the trail passes Bozeman Library and the Bozeman Sculpture Park.
The trail also passes Peet's Hill, one of Bozeman's best sledding spots. Stop by Ice House Park to learn about life before refrigeration.
South of Garfield you'll find Langhor park which boasts both a climbing boulder and community gardens. The Gallagator Trail ends at the Museum of the Rockies.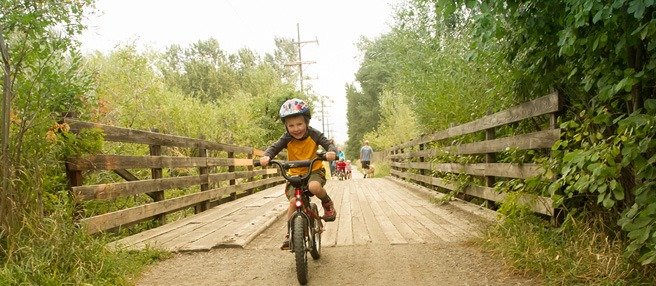 The Gallagator Trail runs along a former rail bed that was originally used by the Milwaukee Railroad electric passenger train. The line once transported commuters from Bozeman to Gallatin Gateway.
#21. Montana Grizzly Encounter
One of Bozeman's best known attractions is also its most controversial. Montana Grizzly Encounter is a wildlife rescue service that offers you the opportunity to watch these iconic creatures.
Many visitors have enjoyed the opportunity to see and learn about Montana's grizzlies. However, concerns have been raised about the size of the bear's living space.
Have you been to Montana Grizzly Encounter? Please let us know about your experience and impressions in the comments below.
21 Best Museums in Bozeman
This concludes our survey of the best museums in Bozeman and the Gallatin Area. If you appreciated this post, please take a minute to subscribe to newsletter and social media channels. If you're a long-time Dinkum Tribe reader, could you please do us a favor and share this post with your friends?
We wish you all the best on your family adventures through Bozeman, Western Montana, and beyond. Farewell!
©️Copyright Brian A. Warren 2023.