Personal history comes to life at the Sod House Museum
When I was in the fourth grade, one of my school assignments was to create a family tree. I remember asking my mom for the names of my great-grandparents. In the process, I found out all sorts of interesting facts about both sides of my family.
This post contains affiliate links. As an Amazon Associate I earn from qualifying purchases made from the links on this site, at no extra cost to you. Thanks for supporting our family business!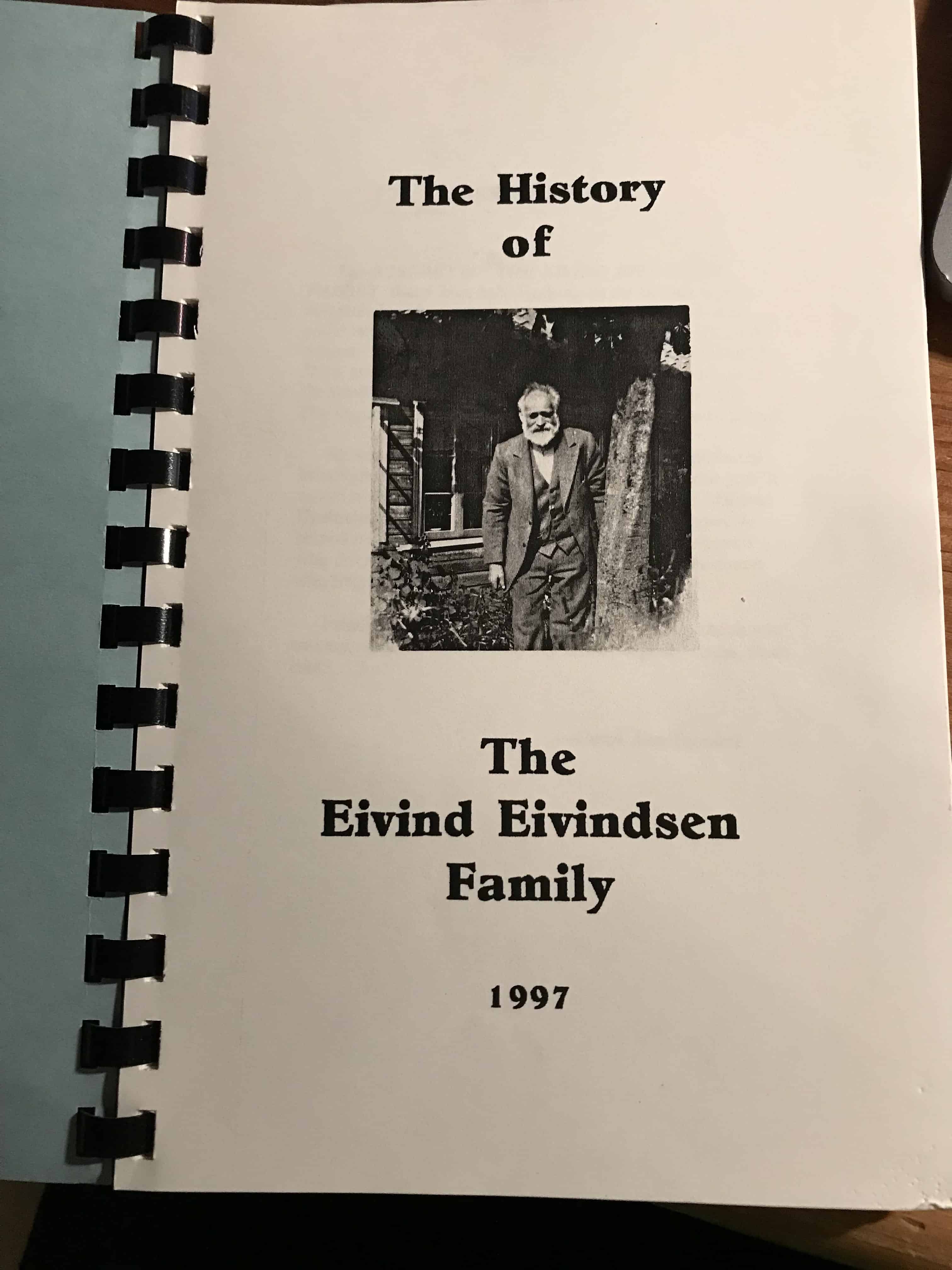 Table of Contents
This is part of an ongoing series about our family road trip from Oregon to Georgia and back. To start at the beginning, click here.
Both of my parents had grandparents or great-grandparents who were first generation immigrants from European countries.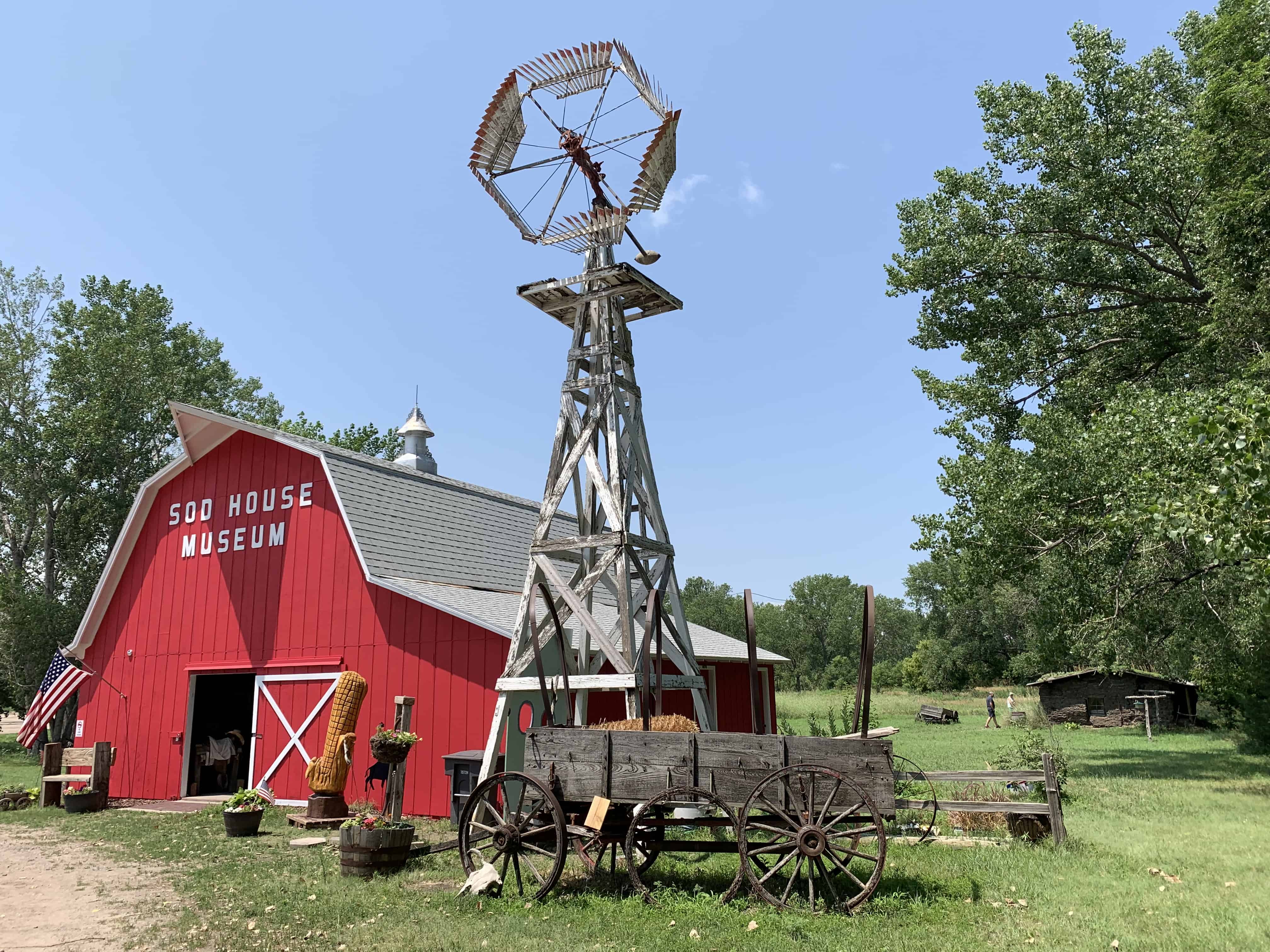 I remember looking through a wire-bound family history book that a distant cousin had created, and finding out that some of my forebears settled in the Plains and lived in a sod house. So when our route took us right past a town in Nebraska with a Sod House Museum, I could not resist asking for a lunch stop there!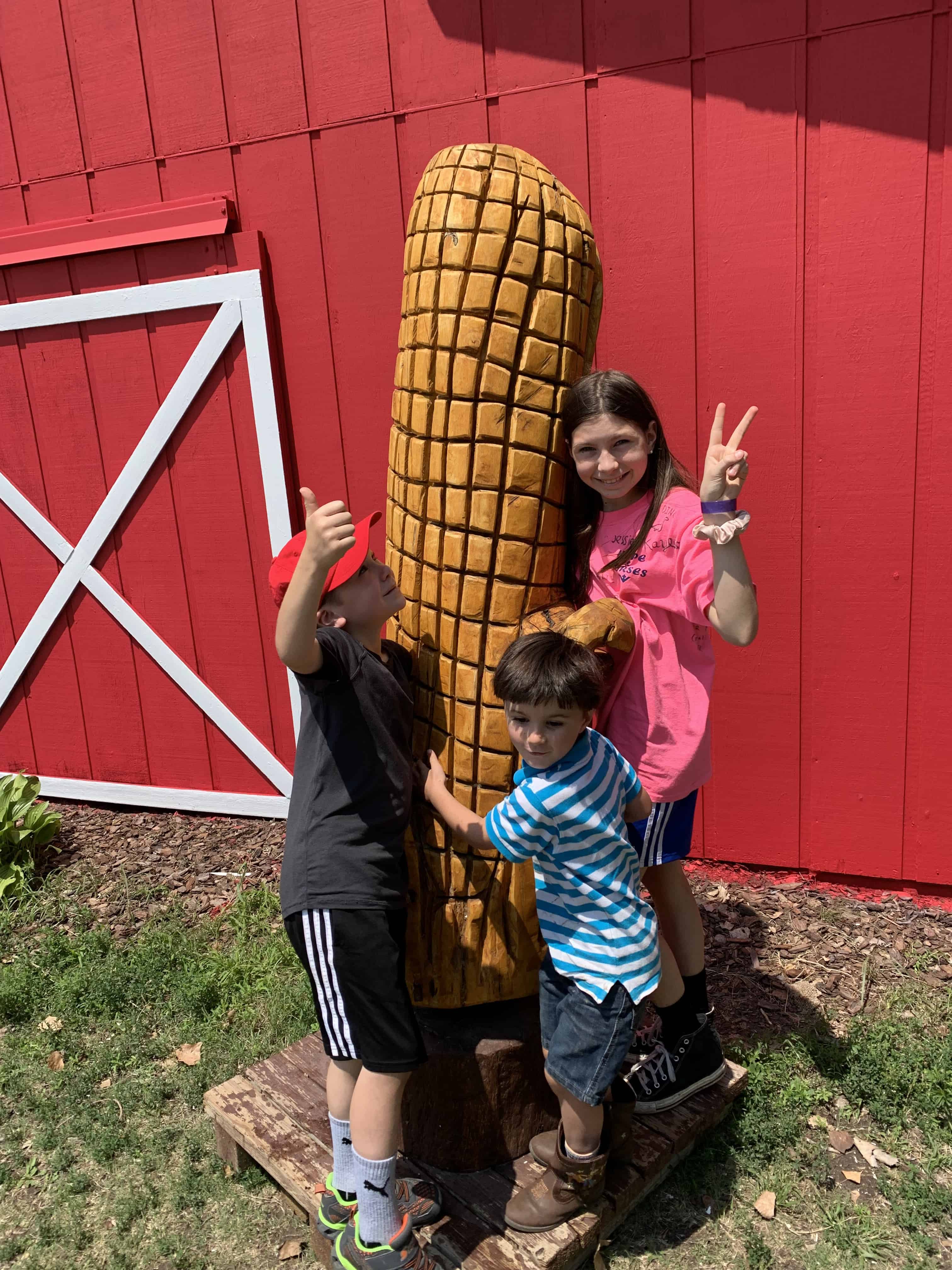 When we entered the barn, a lady looked up from her chair in the corner. She eagerly shared the story of the Museum, and handed us a newspaper-type brochure.
Inside the Barn by the Sod House
This is a family-owned business, run by a couple who bought the farm with the intention of preserving a part of American history that is fast disappearing.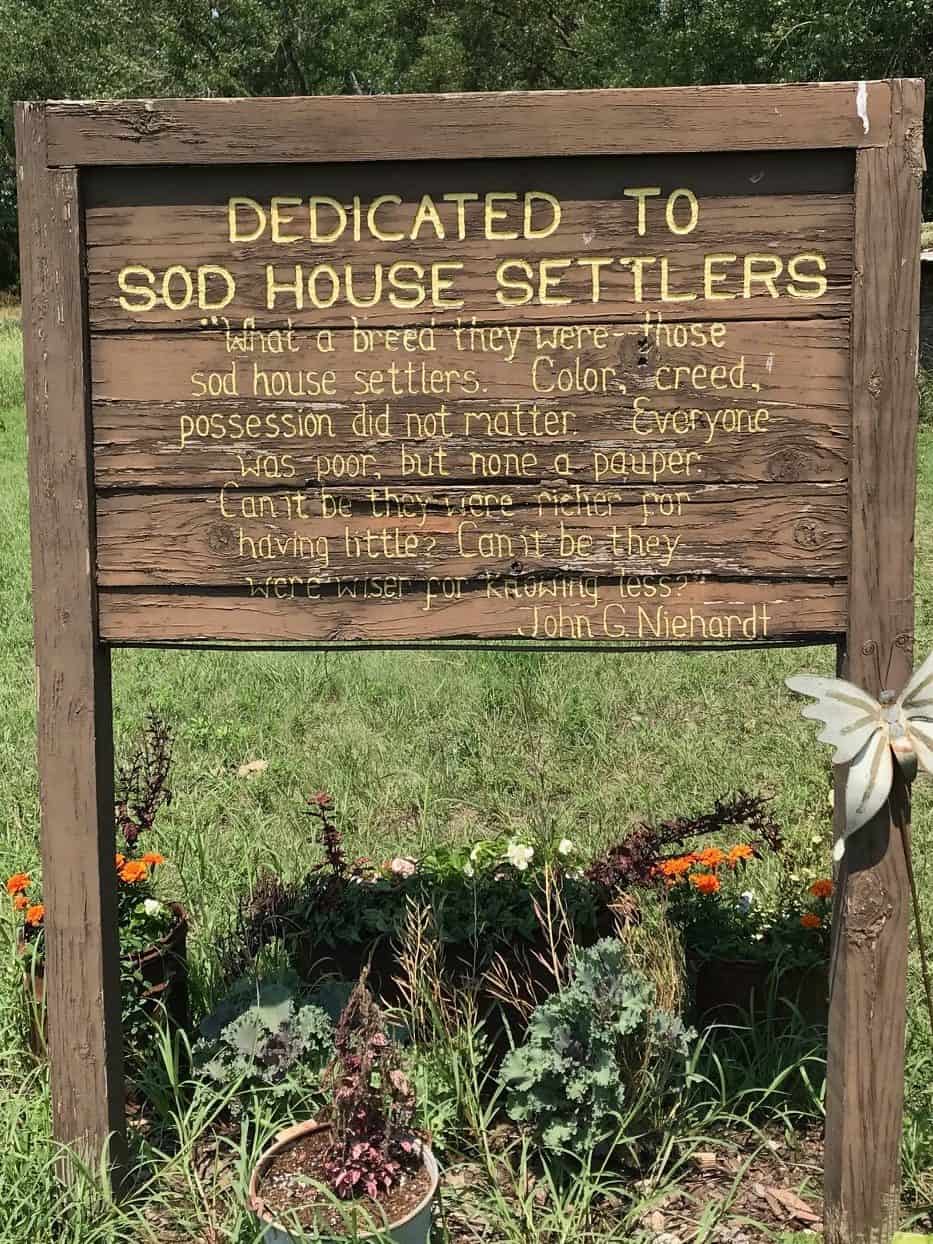 The sod house on the property was not original, but the previous owner had built it in the same way that the old "soddies" were made, and had furnished it with period pieces.
As we meandered through the collections in the barn, I appreciated the mix of historical artifacts and beautiful arts and crafts for sale to support the museum.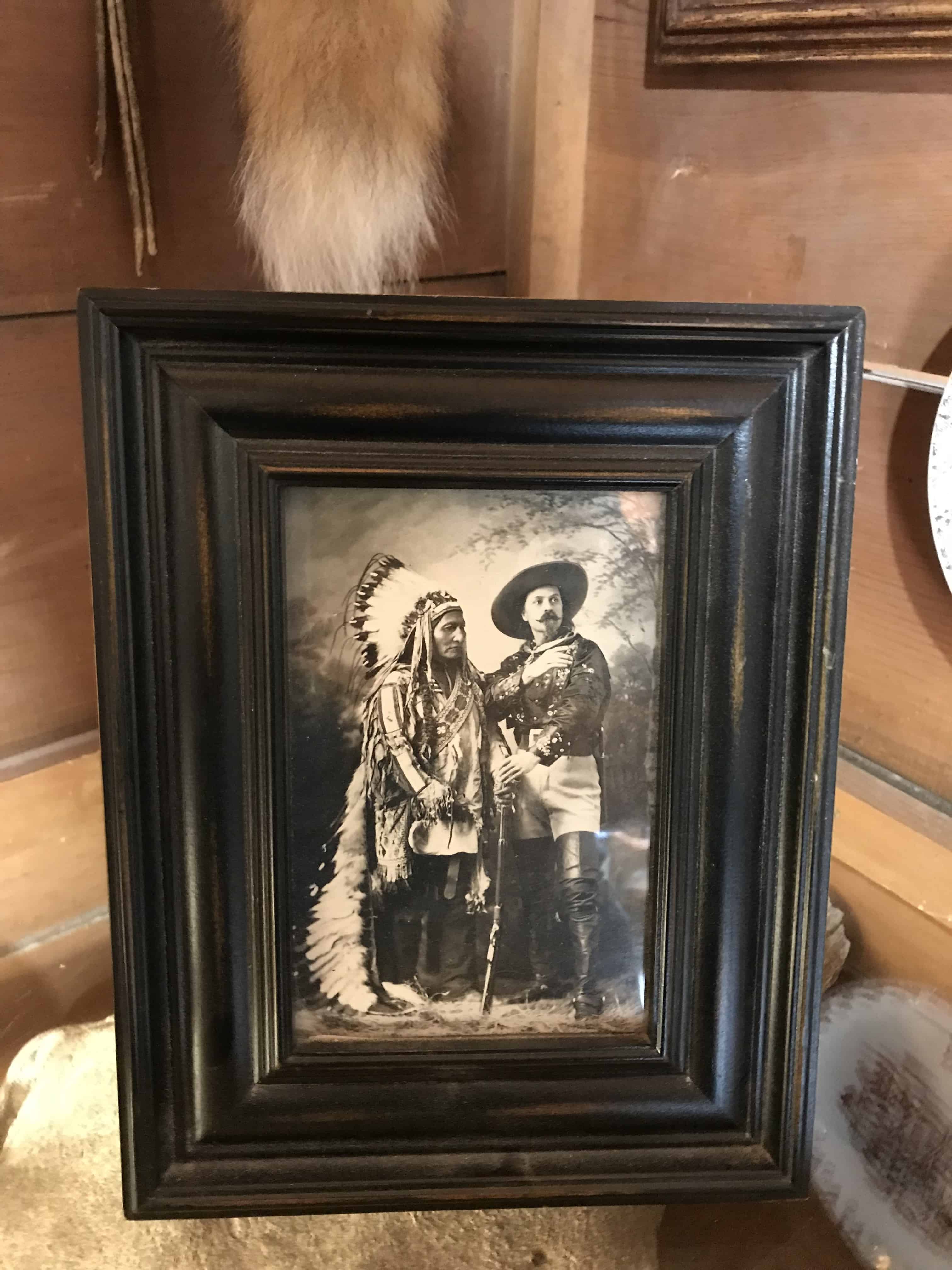 There were old historic photos with explanations of the history behind them. An old Bell telephone (which my kids did not recognize) created a fun conversation piece. Brian and I had to explain what many of the objects were, or how they were used- though my children could easily recognize the cherry pitter!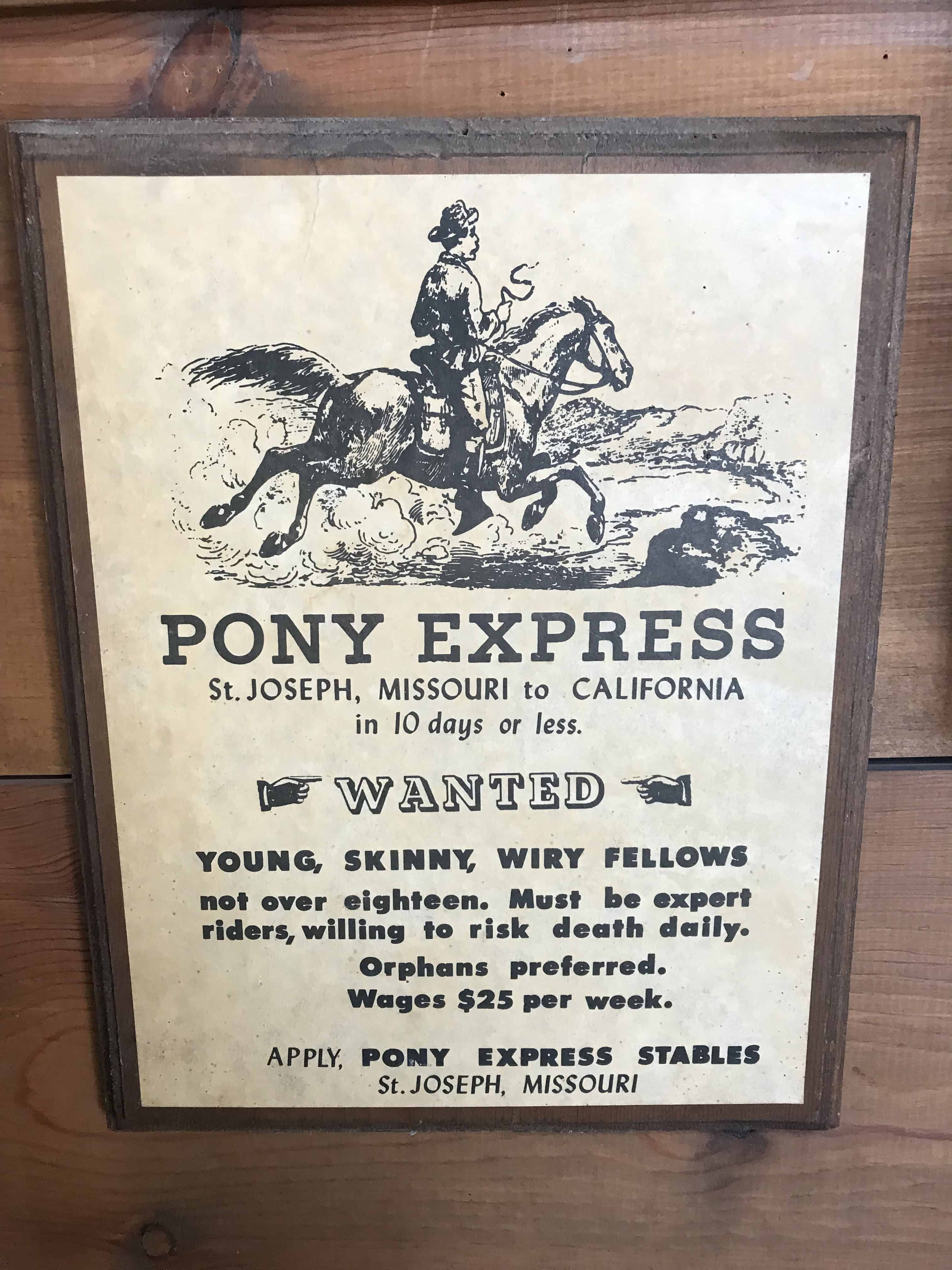 Although the children had to keep their hands off most of it, there is a large wooden swing set up right in the middle of the barn. The boys had fun taking turns on that while Mom and Dad finished admiring the antiques.
I chuckled seeing a typewriter among the objects, since I still remember typing on one as a child in the 1980s! I'm not that old, folks!
Antique quilt
My favorite antique was a patchwork quilt dated 1918! As a beginning quilter, I loved seeing the creativity and craftsmanship that had gone into this fabric art.
Quilts from before 1920 are hard to find, partly because so many were burned during the Spanish influenza pandemic— a fact I appreciate even more now that we are living through our own pandemic!
Once we had seen enough inside, and the boys were starting to get rambunctious, we went out back.
Barbed Wire Art
Two huge barbed-wire sculptures, one of a bison and another of an indigenous man on horseback, stood sentinel in a field.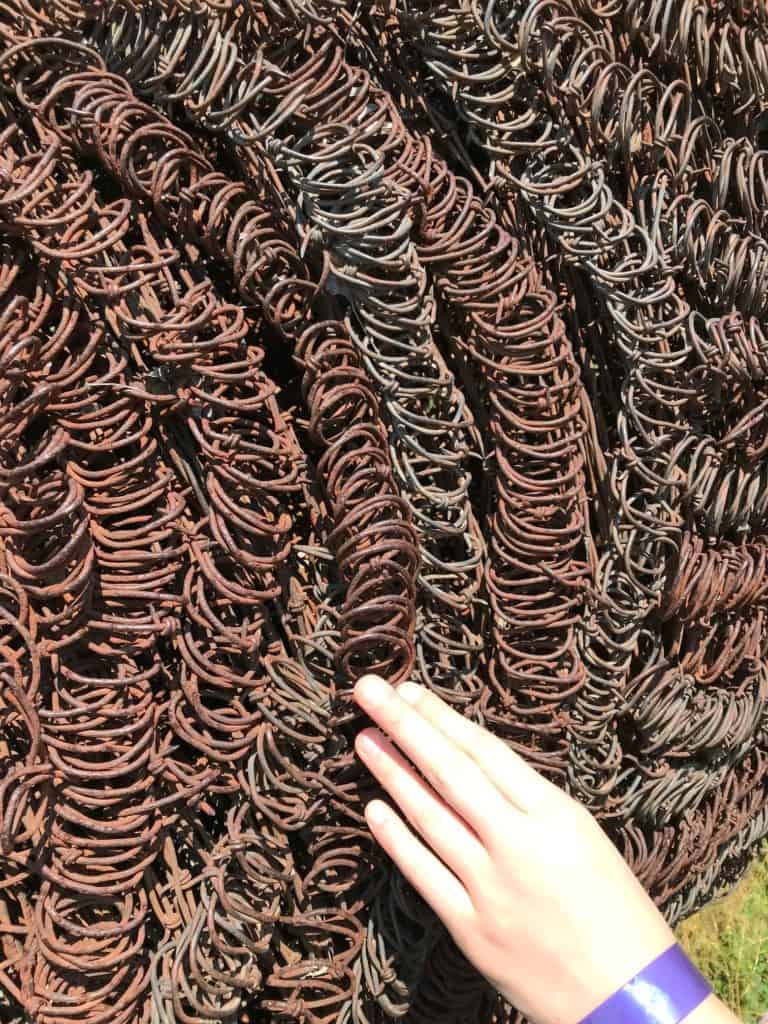 The barbed wire had been wound and twisted to create the statues. Having had a few run-ins with barbed wires in Jamaica as a teen, I cautioned the kids against carelessly brushing against it!
The boys especially loved examining the statues up close- nearly as much as they enjoyed exploring the open field. We reminded them to keep an eye out for snakes.
The Sod House
Finally I stepped up to the sod house. What a fascinating and creative way the settlers had come up with to make a house!
I was amazed at the ingenuity of people who had no large trees to build with, no large stones, and made use of the one thing that was plentiful—grass-covered sod! We were careful not to touch the crumbling sod walls, but we stepped inside and looked around.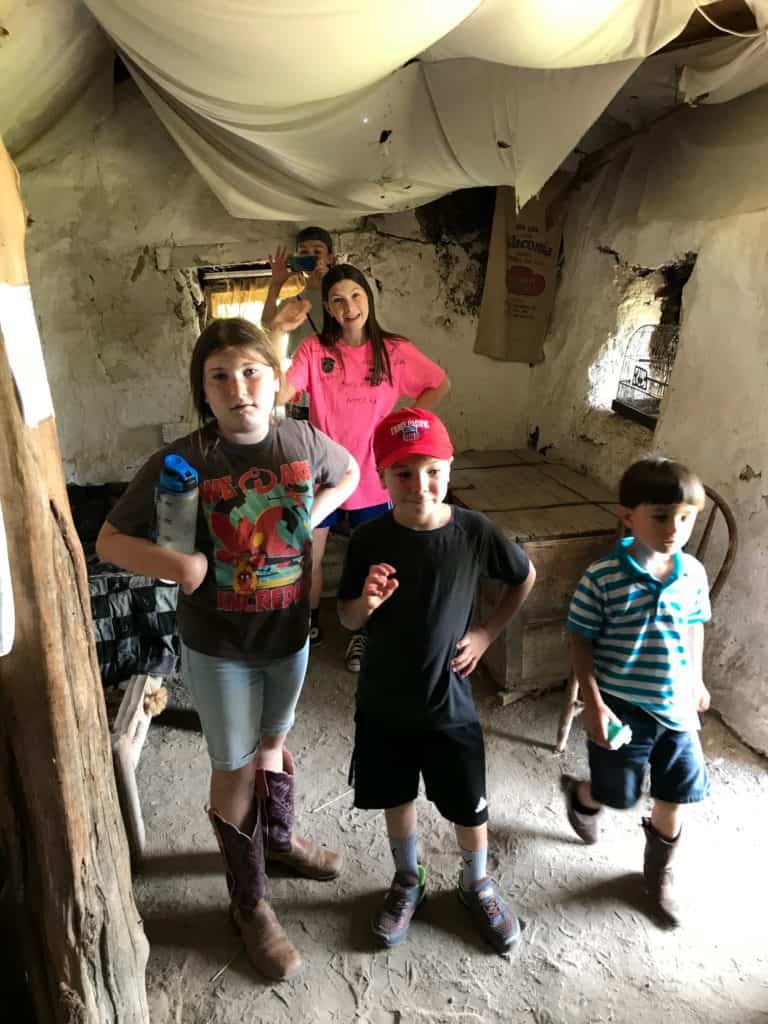 Appaloosa and I were delighted to see a replica kitchen / living room/ bedroom all-in-one. This room was set up almost exactly as Laura had described her sod house in On the Banks of Plum Creek!
There was a table, chair, tin cup ("Like Laura's!" My daughter exclaimed), bed with faded quilts, and an iron stove.
The straw tick mattress was supported by ropes woven across the frame. The interior walls were whitewashed, but in places where they were crumbling we could see the mud and sod under the whitewashing. It was easy to imagine ourselves into the Little House story.
Souvenir Saw
After everyone had seen all they wanted to see, Brian loaded up the kids and sent me back to shop uninterrupted for a few minutes.
I was enchanted with some repurposed old saws that had been painted with beautiful scenes. Brian liked them too, so he told me to pick my favorite. I bought it, and the kind lady working there helped us to find some paper to wrap it up so we wouldn't accidentally cut something on our trip!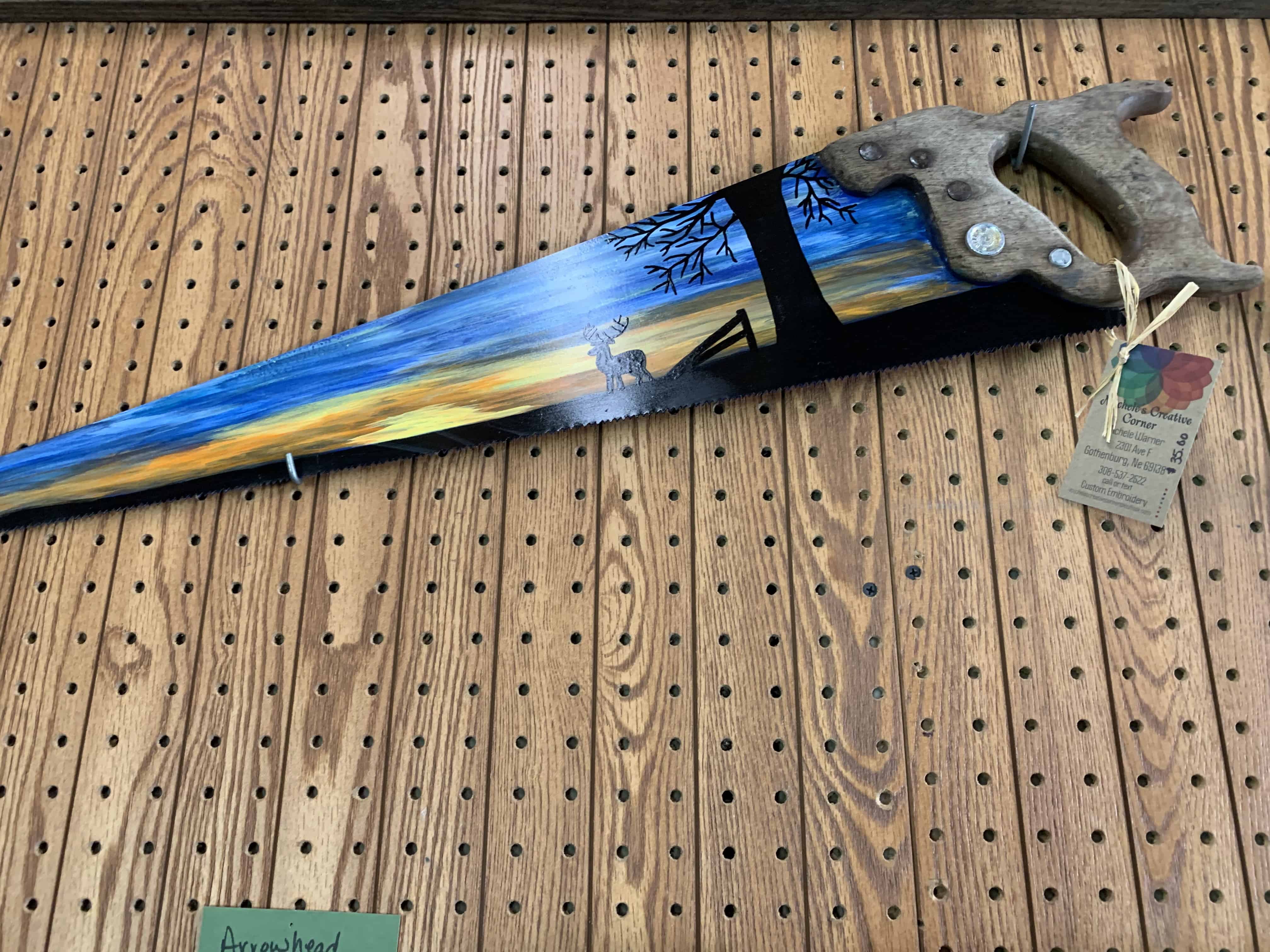 The Pony Express Station
While we were there, the docent suggested that we go into downtown Gothenburg to see the Pony Express station. Although it was not our original plan, we decided to detour since it was so close.
A short ten-minute drive brought us to a beautiful city park. We saw a tiny log cabin with a metal silhouette of a running horse a few feet away. This was an original Pony Express station that the city had opted to preserve and moved from its original location to the park grounds.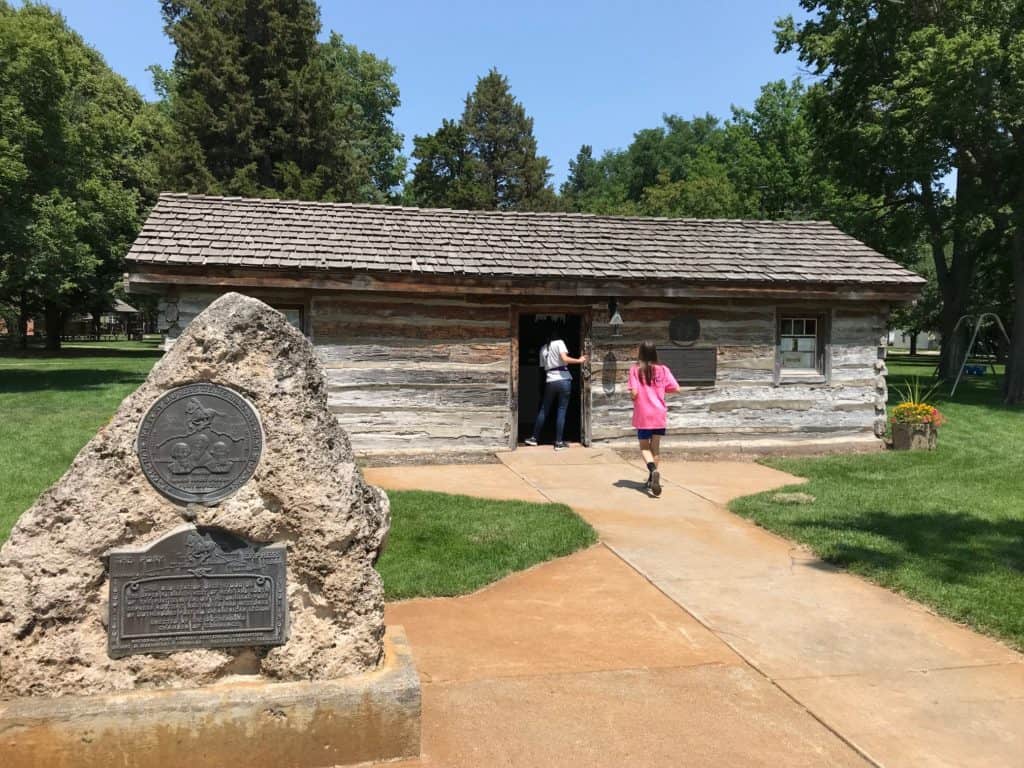 When we stepped inside, we were all surprised at how tiny it was! There was room for a small display on one side, and a few gift shop items on the other.
The display and placards explained the basic history of the Pony Express.
I was familiar with the history, but standing there in that tiny cabin, I could understand why they wanted "young men, ages sixteen to eighteen, orphans preferred"! It was a hard life, and many did not survive the job. I had a renewed appreciation for my next-day Amazon Prime deliveries!
We only spent about half and hour there because we still had a long drive ahead to get to Missouri. It was just enough time to see that Gothenburg is a place we'd love to return to and explore more thoroughly.
Coming soon: our day at Oceans of Fun waterpark in Kansas City, Missouri!
© Copyright 2021 Jennifer D. Warren