Bullying is one of those things that I always thought of as a childhood experience. It simply didn't occur to me that there are adult bullies, and I certainly never expected to find them in my Christian family or churches! In this video, I talk about the process of recognizing abusive people (adult bullies) in my family of origin, and how I responded.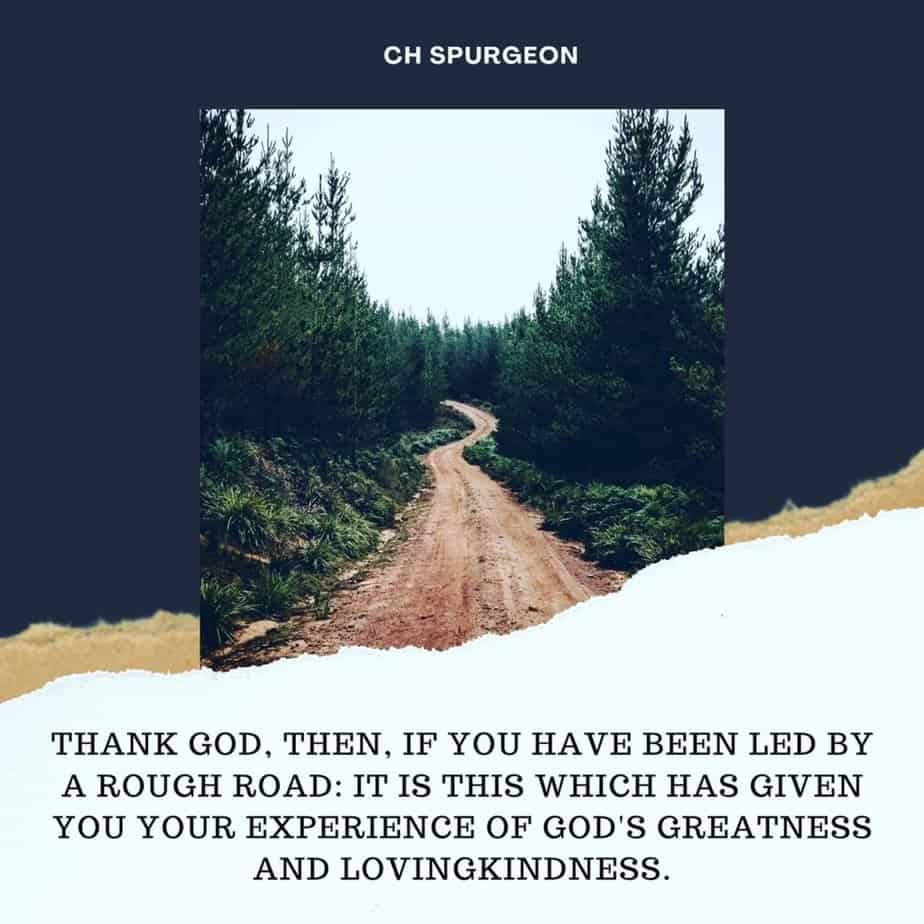 This post contains affiliate links. As an Amazon Associate I earn from qualifying purchases made from the links on this site, at no extra cost to you. Thanks for supporting our family business!
NOTE: the following transcript has been edited slightly for readability and clarity. In some cases I have added information to aid understanding – those edits appear in [italics inside square brackets].
Table of Contents
Full video transcript
So around the same time that I realized it had been six months since I disclosed to my family about the sexual abuse I suffered. And recognized that for over six months none of them had asked me about it, or brought it up in any way… I also started to recognize that my brother Jay was being unkind.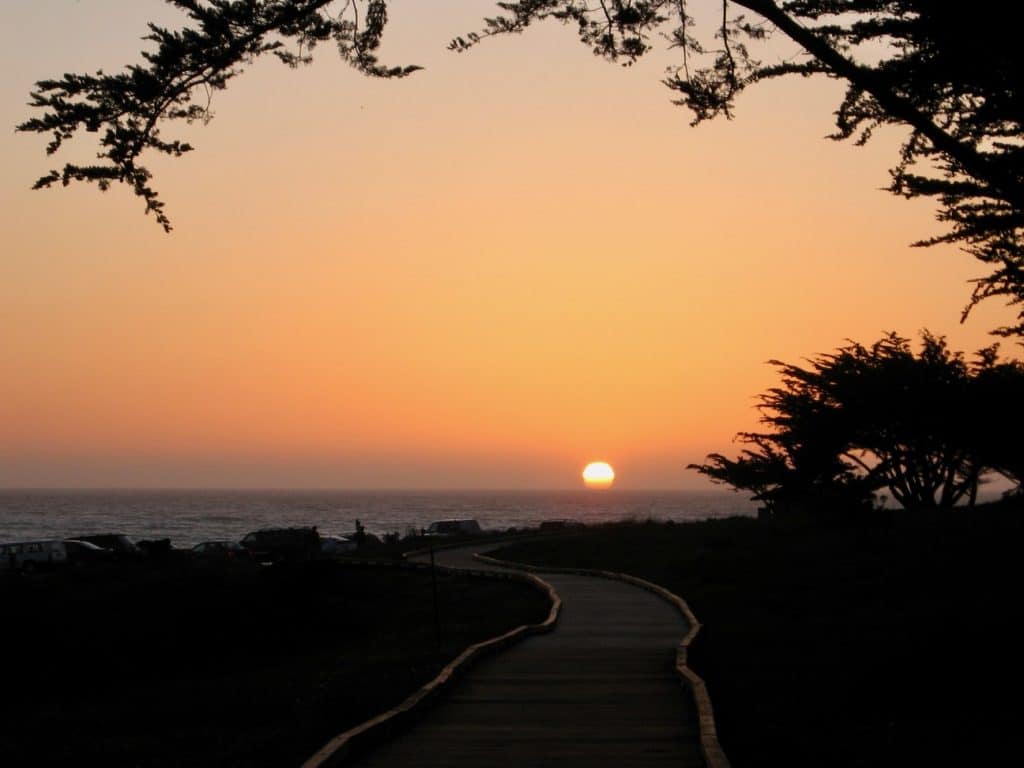 Early attacks
It sounds really lame to say it. But we all attended the same church, about 30 or 40 people total, and he would ignore me. Even when I walked right past him at church and said hello.
He would…he was regularly trying to find ways to attack anything I might say in a public setting, or to disagree with me, to argue with me.
Starting to notice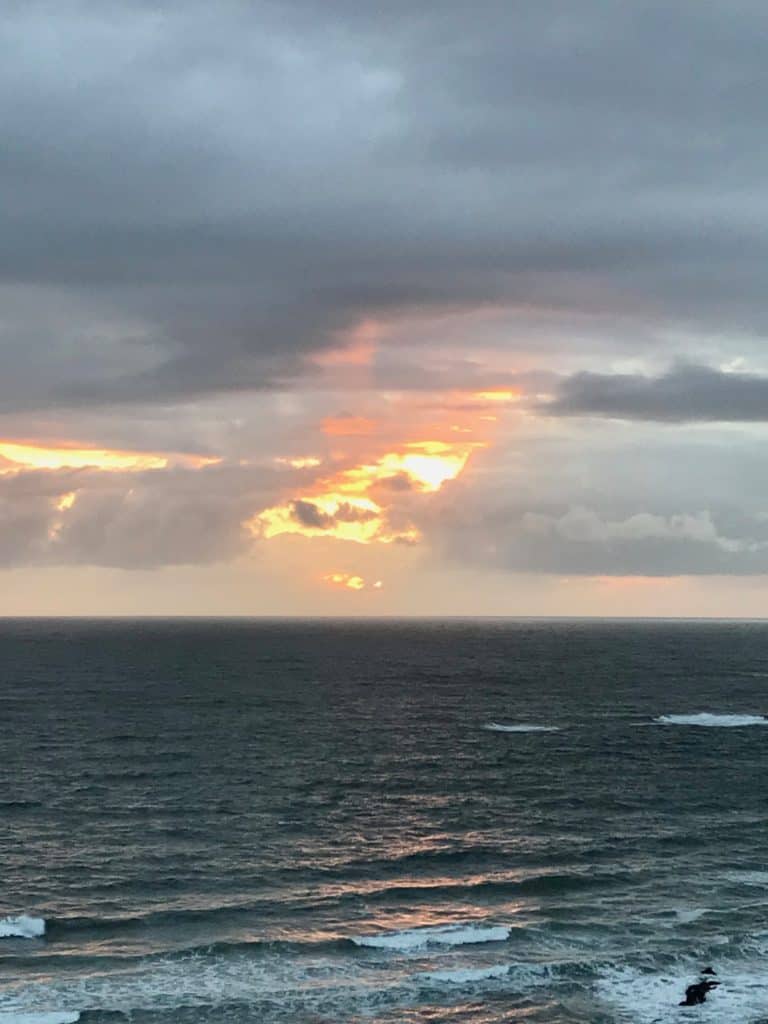 I don't know how long it had been going on before I started to recognize what was happening. I was kind of in a fog, sorting through the emotions of dealing with the sexual abuse from years earlier that I had been going… figuring out.
But it had been going on a while before I finally recognized that it was deliberate. Before that I had chalked it up to, "Oh, he's tired. He's in a bad mood… whatever."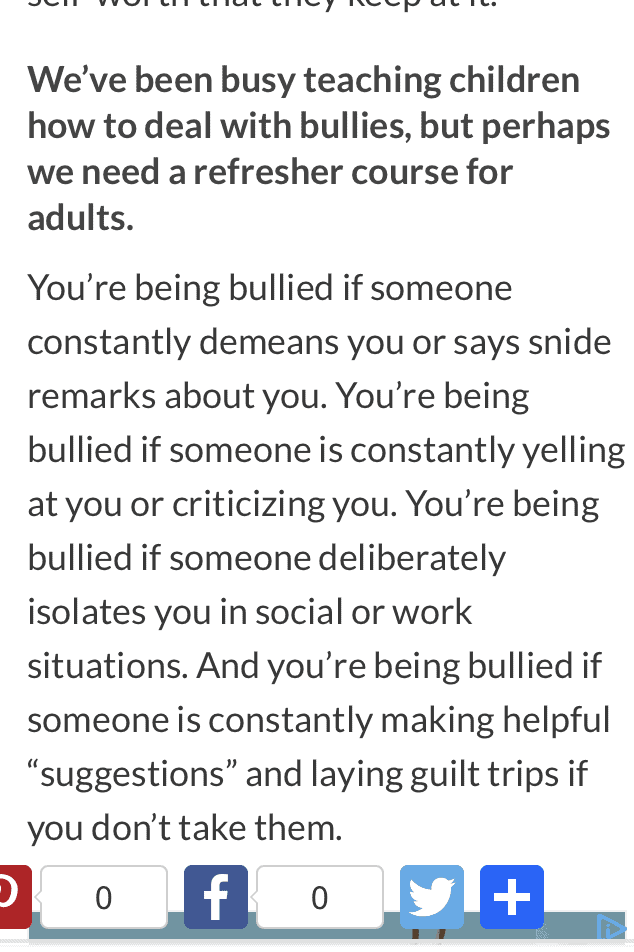 But I finally recognized that it was deliberate, and it was consistent. He was just purposefully being unkind and rude to me whenever he got the opportunity.
And in my family he's been known as the moody one for a long time and everyone just puts up with it.
Impacting my healing
But given what I was going through at the time, it was incredibly painful. I was sorting through this painful childhood experience of having been sexually abused for years and keeping that secret. And now trying to sort through all of the residual PTSD, complex-PTSD symptoms that I was dealing with.
And here, my brother, for no reason other than he feels like it, decides that I'm a target for his miserable feelings.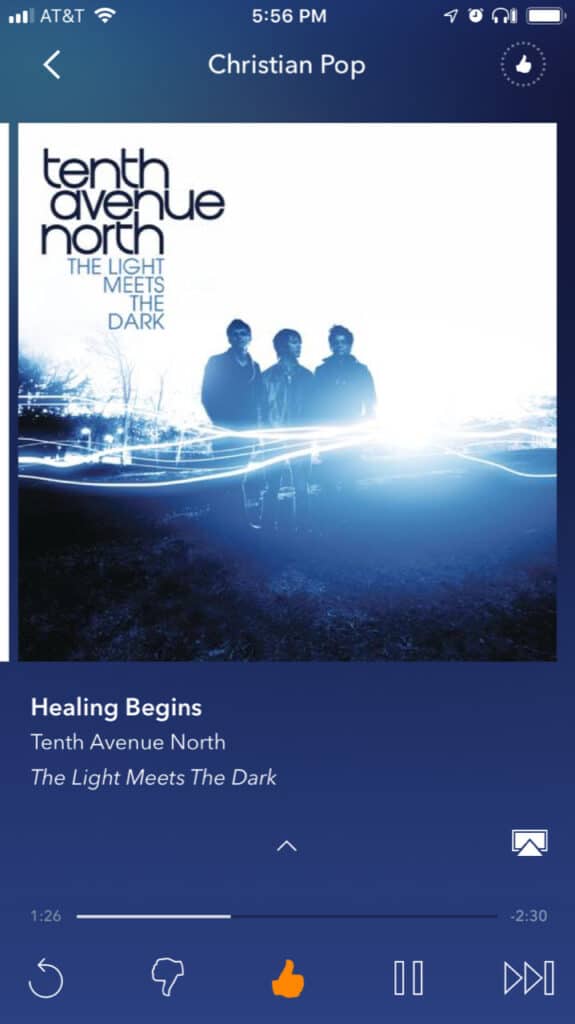 Not new behaviors
And he'd been that way to my husband for a lot of years off and on, but mostly on. And I, again, I was just ignorant of the fact that people can do that on purpose! That they would be aware they're doing and continue to do it even when you've pointed it out.
But anyway he'd treated my husband like that for a really long time. And my husband put up with it, um, but he also knew that it was deliberate. And I just thought that he and my brother were at loggerheads and would sort it out eventually. That they'd both grow out of it.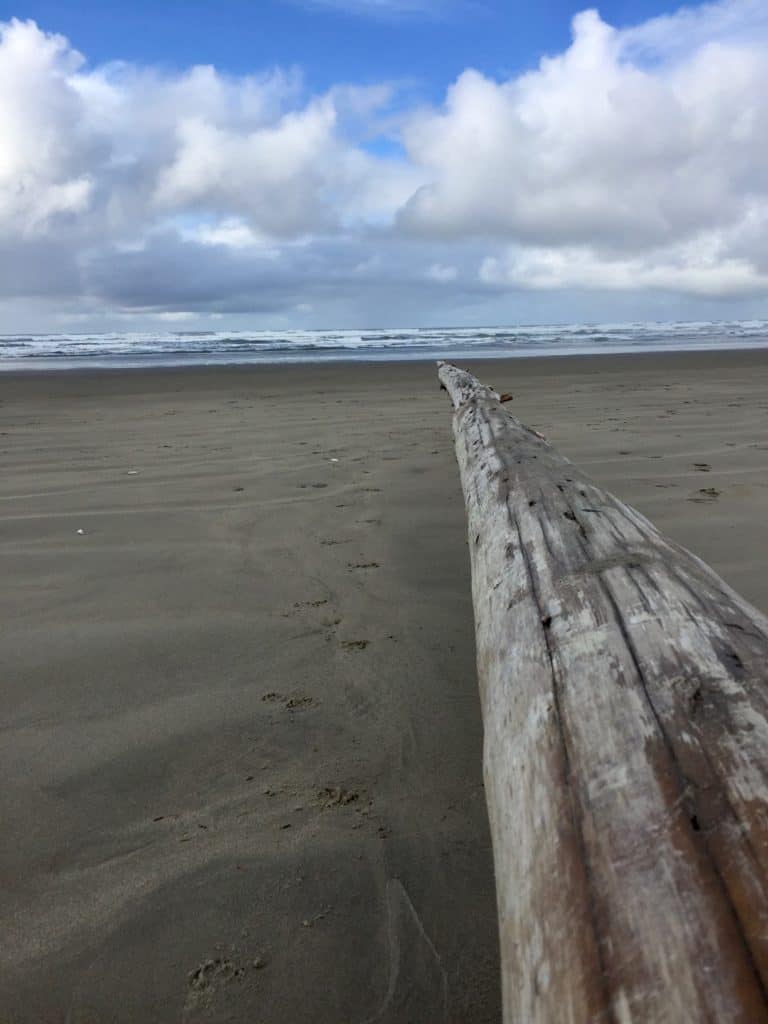 Enablers
The thing was, if you don't require someone to grow out of something, they don't. And my brother had no consequences that were placed on him by our family for behaving that way towards anyone.
He was being enabled in that by my parents and by others in our church community as I later found. So that was what was going on there.
Direct Confrontation
Things came to a head one day when I was at a family meal with my parents, …and my brother and his wife and my sister and her husband, myself, Brian and our kids. We were all at a family meal together and my brother Jay decided to go after me for a decision that Brian and I had made regarding our family.
We weren't going to be going to a big family reunion up in Canada because we just couldn't make it work. It was too much emotionally and financially in every way for our family at that time.
Both because I was dealing with the grief that I had over the sexual abuse I just figured out, and because I was dealing with four ADHD diagnoses in our household that we had just made.
Family expectations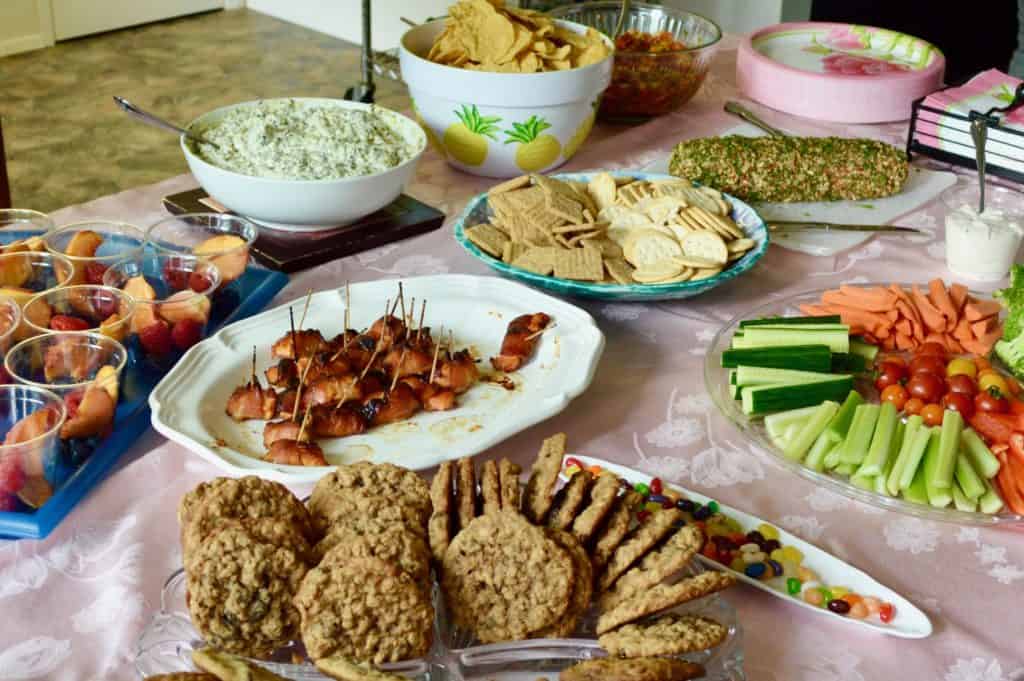 And so we weren't gonna go to this family reunion and it caused a conniption fit!
When—side issue—when we told my grandparents we weren't going to be able to come… You know, over email we said, "So I'm really sorry, we can't make it this time." Never heard a thing back from them. It was never brought up again by them.
[But we did hear from my mom that they were "just so hurt" that we couldn't make it]
My brother and everybody in the family—my parents, my brother and his wife, and my sister and her husband— all said, "Oh okay, well we're sorry you can't make it."
Badgering
But at this family breakfast my brother Jay decides that he's going to pursue this with us. And he is, and he's asking, so, why can't we go?
And I'm starting to give our reasons and he's just attacking them one by one. Knocking them down and not… like, he's trying to argue me into a corner.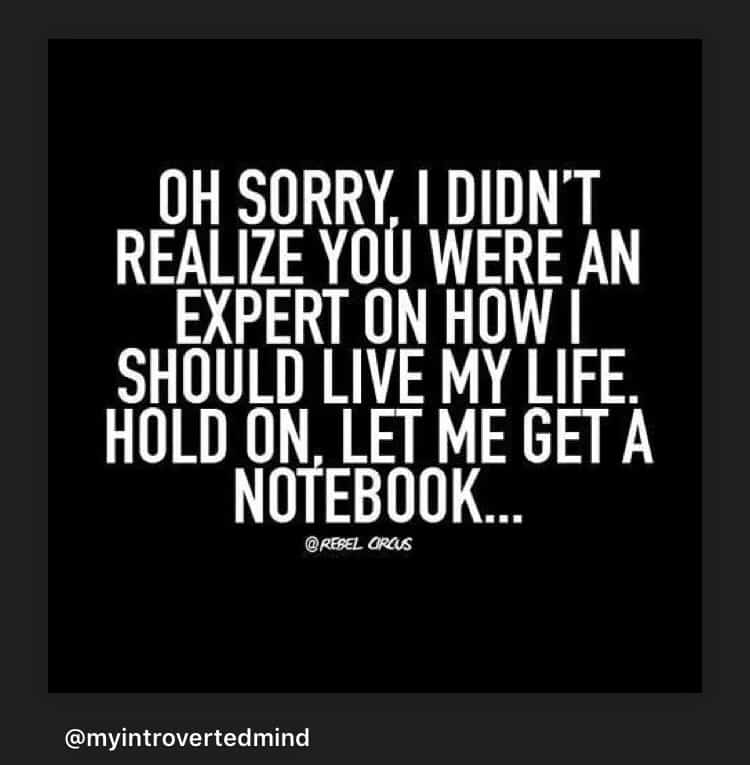 I'm shrinking, literally, physically shrinking under the barrage of his poking at every single statement I make. And of course I'm not fully in the moment because, you know, dissociation happens when you're feeling threatened. And I was feeling threatened but I couldn't even recognize it.
My family's response versus Brian's response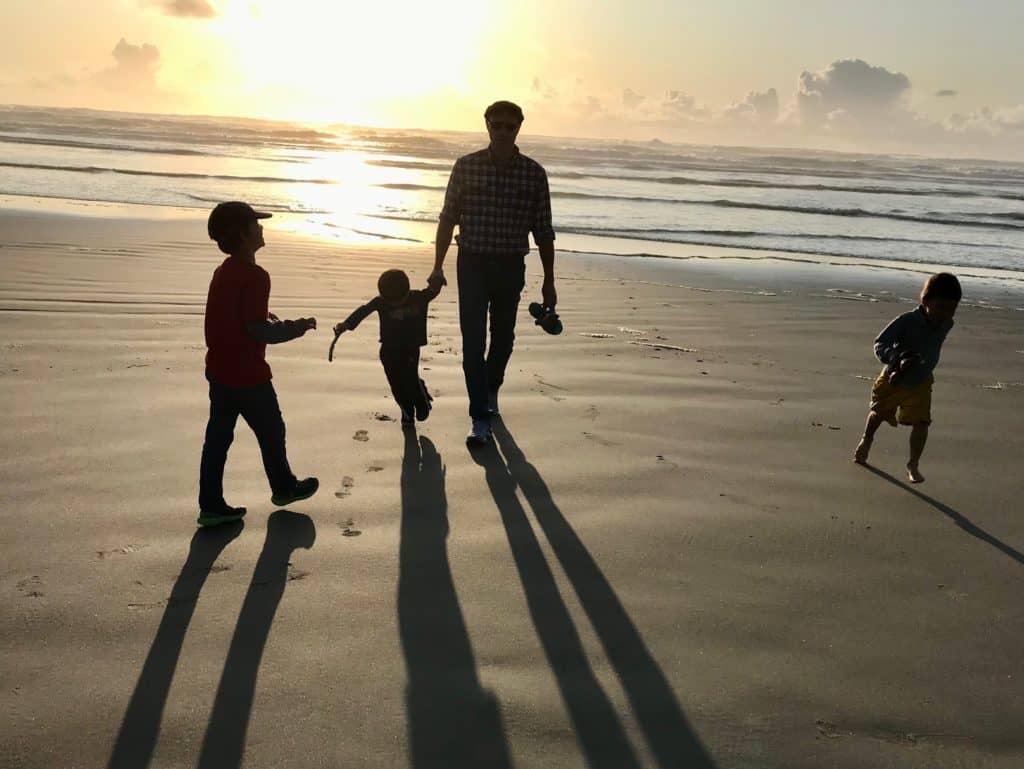 And so I'm shrinking, and no one in my family is saying anything. They're just letting him go at it.
And finally my husband, Brian, gets mad because he can see what's happening. And that it's ridiculous, and my brother needs to just let go, and go away and leave me alone.
So he says it. He's like, "LEAVE HER ALONE!"
You could hear a pin drop.
It was not okay in my family to make that kind of a direct statement.
But my brother did leave it alone. And we, uh, shortly thereafter, gathered up our things and went home next door. And it caused a very awkward rest of the moment. But then we followed up later.
Repair attempts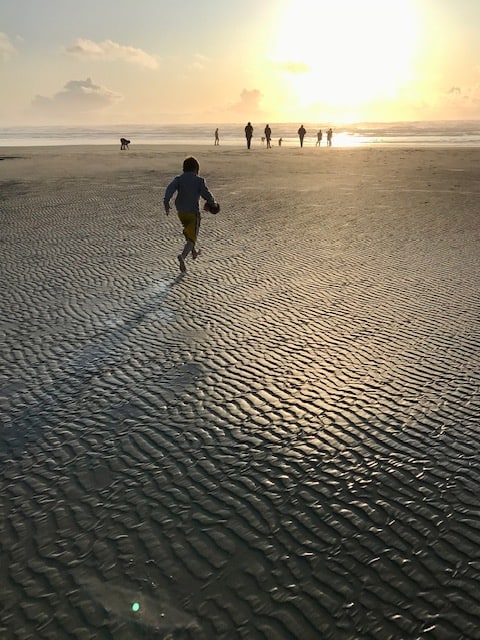 So we got home, and we cooled off, Brian and I said, "Well, we better try to work this out with my brother Jay and his wife."
(Obviously—I mean she's included in stuff, so, like, she's included there, but she wasn't really an actor in it. She was more of an observer so that's why I say "my brother" because it really was mostly him).
But anyway, so we arranged to meet with them, and my brother's like, "Yeah, sure, of course we'll meet with you and talk about what happened."
First conversation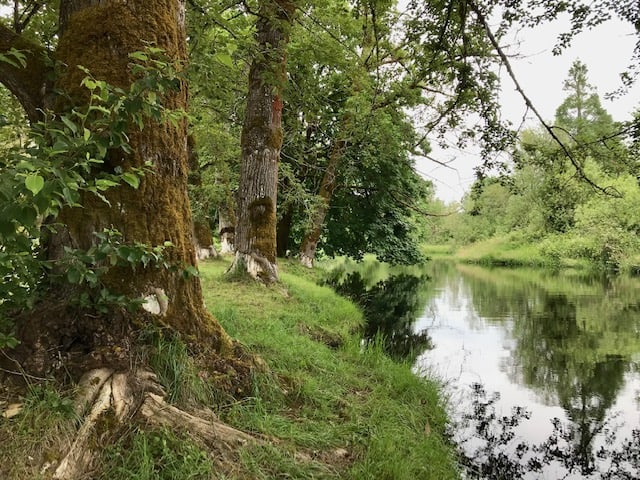 And so we met. And we talked for over two hours where I very directly laid out the things I had observed that my brother had been doing. Ignoring me, passive aggressive remarks, attacking whatever I have to say… All these various points of things that I've noticed that he'd been doing.
And he either denied doing them, or didn't feel like it was a problem that he was doing them. He specifically said, "I don't see a need to be nice to someone I don't like."
I… what do you do with that?
He didn't, you know… He tried to persist in saying that it wasn't deliberate. At the same time acknowledging that he doesn't like me and so he doesn't feel a need to be kind, or even show common courtesy.
So that was a fun conversation, and since nothing got resolved, um, we agreed to meet again.
Second conversation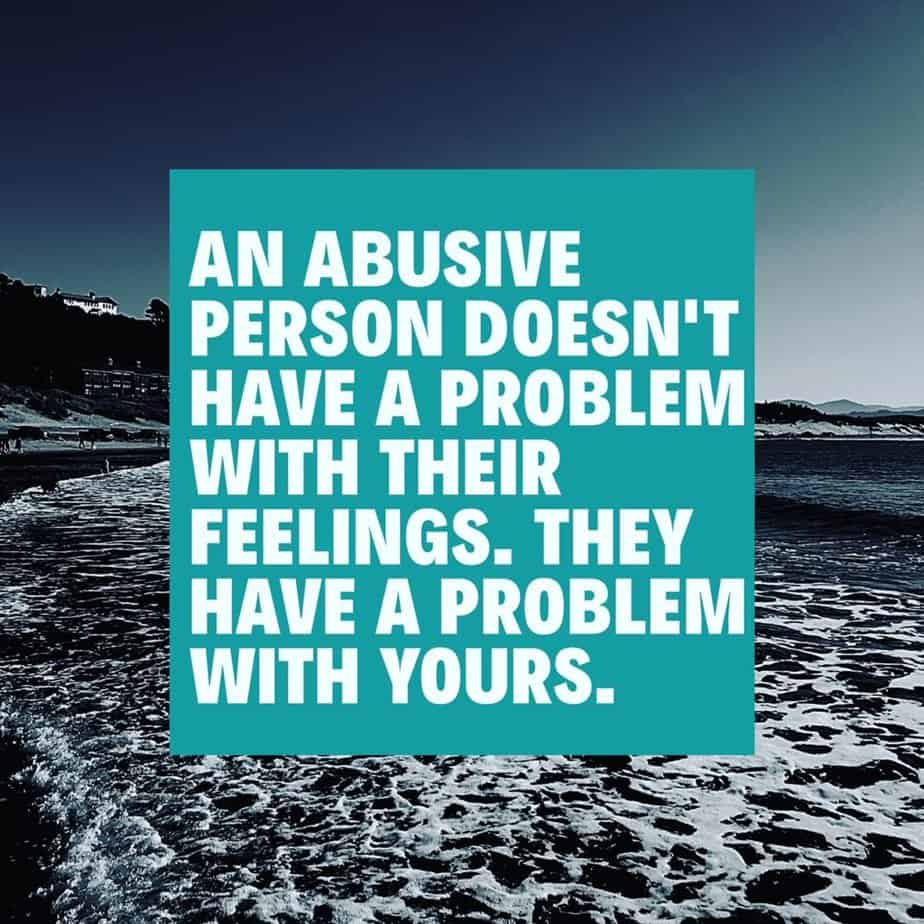 And so we did, and it was more of the same. It was more of me expressing how hurt and upset I'd been. And him saying, oh well, you know, either he didn't mean it, or that he didn't really feel like there was any problem with his behavior.
Just denial, blame shift, all of it. And, and these veiled accusations that somehow we had been saying awful things to him too, and that we were mean to him also.
And we said, "Okay. So the next time we meet, all right, we want to hear about that. You know, we'd like to hear what it is that your contentions are with us. What's the problems you're having?"
But still nothing resolved.
No resolution
And so we, we're gonna meet a third time, and we said, "Okay, and it's your turn to talk about what's bothering you."
And he's like, "Well, I don't know anything bothering me, but you know we just had, didn't end up resolving it the last time."
Well, we'd hashed over the same stuff already twice! He was unwilling to say that any part of it was his responsibility.
And so we're like, "No, we're not going to meet again."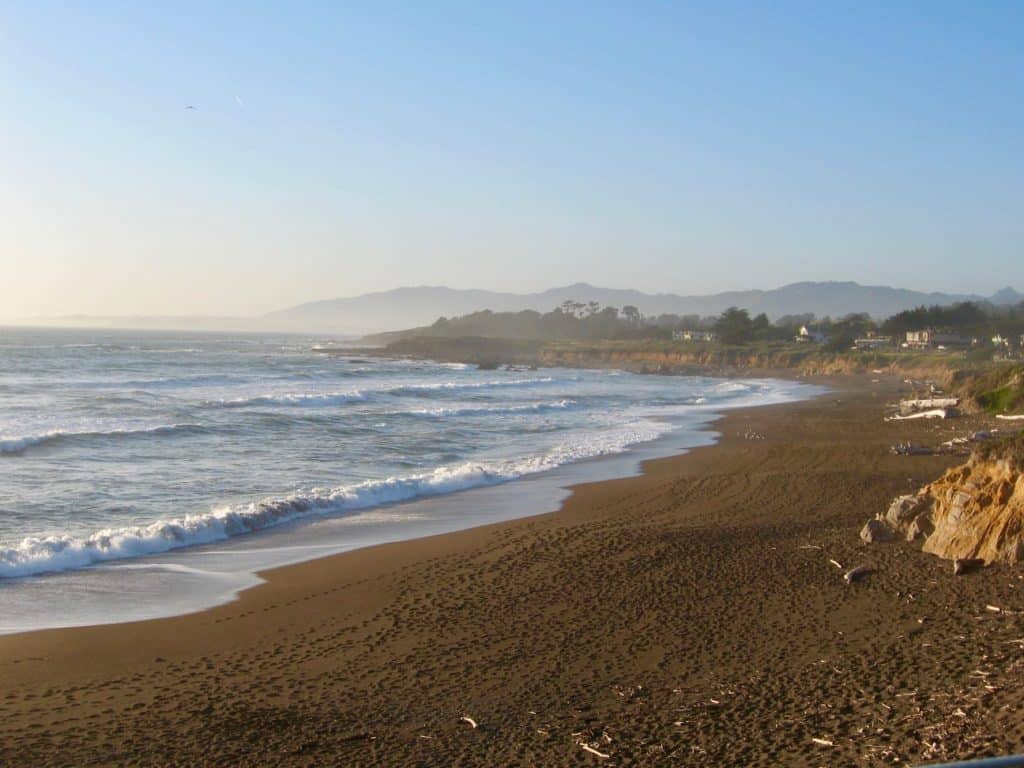 In summary
So at this point, two very direct conversations in with my brother and taking the conflict head-on.
And just saying, "Look you're being a jerk to me, and there's not any reason for it. And I need you to stop because it's triggering me. I'm trying to recover from complex-PTSD, and years of abuse, and many things I'm sorting through. And I need you to not be a jerk, really!"
And he saw no reason to stop what he was doing. He didn't even think it was a problem in his brain.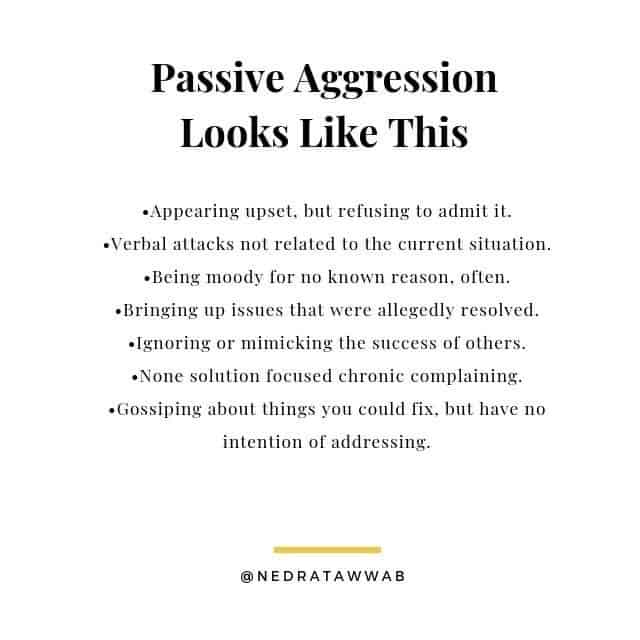 How do you handle adult bullies?
And so at that point I recognized, "Huh. I've explained to him really clearly, this bothers me and it hurts me, and that doesn't impact him. He doesn't, it doesn't bother him one bit. He has, he's no reason to change, he doesn't think his behavior is a problem."
So at this point, since he doesn't feel any need to change and I've communicated it, the only alternative I had was to avoid spending time with him unnecessarily.
Boundaries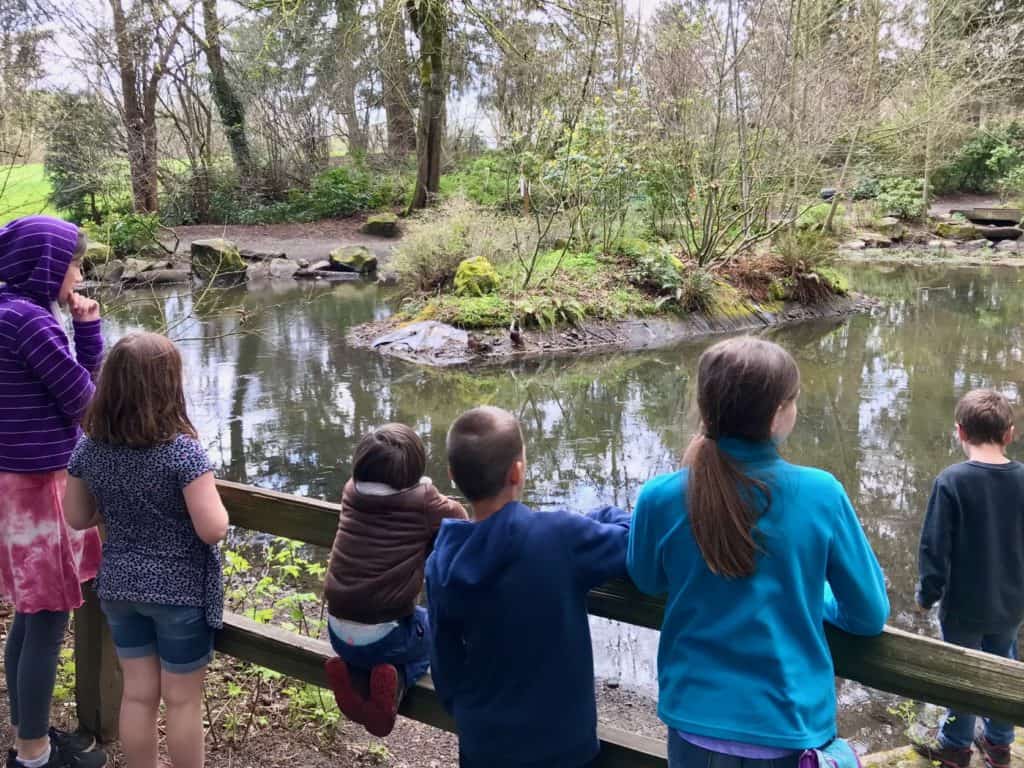 So that's what we decided. We decided that we would not attend family events if he was going to be present. And that, or that we would make it very limited. And that we would not hang out with him. There was no reason to, like, why?
We'd also seen that he was doing some of those behaviors with our kids. Some of the same kind of bullying, poking, prodding behaviors with our older kids.
We were just like, "There's no reason for us to keep spending time with him. Sure, we're at the same church, but, you know, we don't have to hang out with him outside of there. And we don't have to go to family events if he's present."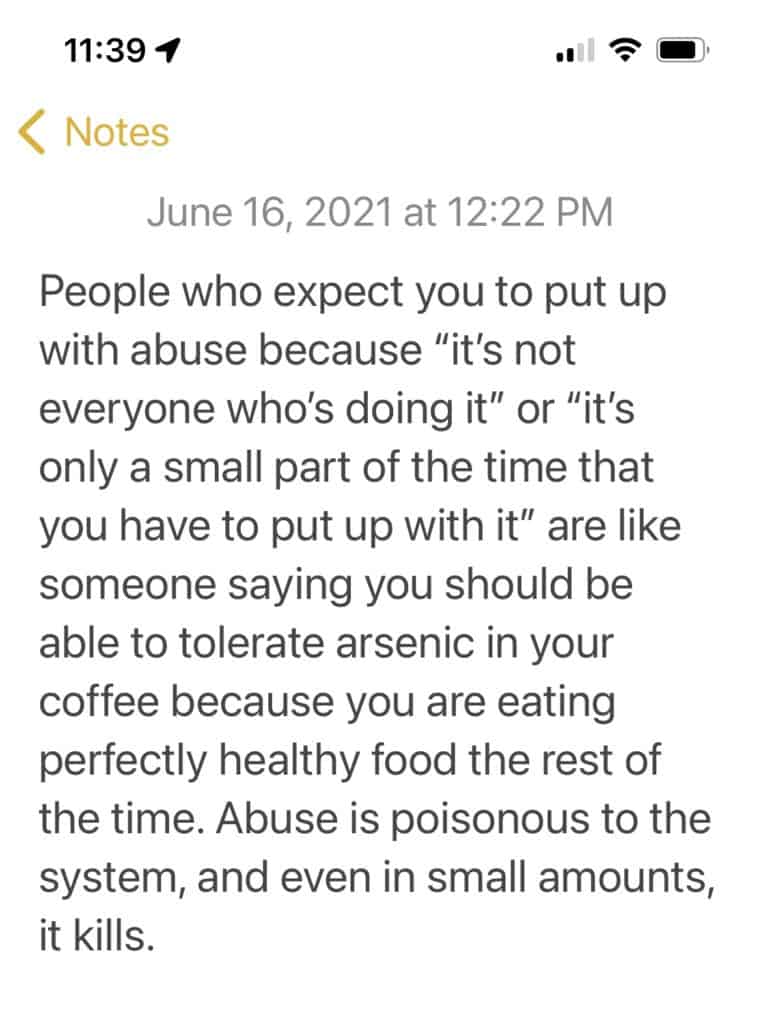 My parents' response
Well, this caused major conflict with my parents. We told them what had been happening and they acknowledged that his behavior was exactly what we said.
Well, actually first, they tried to deny it. They tried to say, "Oh no. You're misreading it. Oh no, he's just like that all the time," or, "He treats everybody that way," or all of these things. But avoiding the actual issue, which is that he's been asked to stop and it doesn't bother him.
Enabling adult bullies
And so they kept telling us that we need to be—I needed to be—the bigger person. We needed to be the bigger person, or that we should forgive him and move on, because we're more mature.
Only reasons why he should be allowed to continue doing what he was doing with no no change of behavior. Despite the fact that it's literally injuring me and making it hard for me to keep moving forward.
So my parents were not happy with that.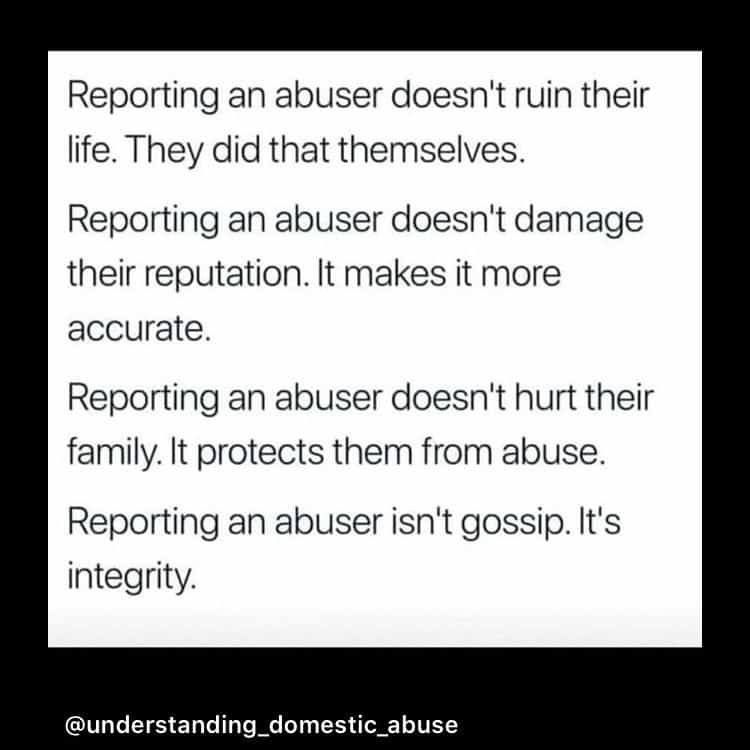 ©️ Copyright Jennifer D. Warren, 2023.