When I was diagnosed with TMJ in my late 20s, several of the questions on the assessment asked about frequent headaches or migraines. I began to wonder if the two were connected. Can TMJ cause migraines, and / or does TMJ make migraines worse?
In this post I'll talk about the connection between TMJ and migraines. I'll also share some tips and lifestyle changes that I've found helpful in reducing both my migraines and my TMJ pain.
Disclaimer: I am not a medical professional, and this is post is not meant as medical advice. I'm sharing my experience as someone who has both temporomandibular joint disorder (TMJ) and migraines.
This post contains affiliate links. As an Amazon Associate I earn from qualifying purchases made from the links on this site, at no extra cost to you. Thanks for supporting our family business!
Table of Contents
Understanding TMJ
TMJ is a disorder that affects the temporomandibular joint, which connects your jawbone to your skull. This complex joint allows you to open and close your mouth, chew, and speak.
In healthy people, the jaw joint and muscles work smoothly and without interruption. However, in TMJ disorders, the jaw slips out of proper alignment, and the misaligned jaw can result in chronic pain.
TMJ Symptoms
People with TMJ may have pain in their jaw, ears, or head. They may also notice clicking or popping sounds when moving their jaw. Other symptoms of a TMJ disorder include difficulty opening your mouth, a locking sensation in your jaw, facial swelling, and tinnitus (ringing in the ear).
TMJ symptoms can vary from person to person. Some people only experience mild discomfort, while others have severe pain that disrupts daily life.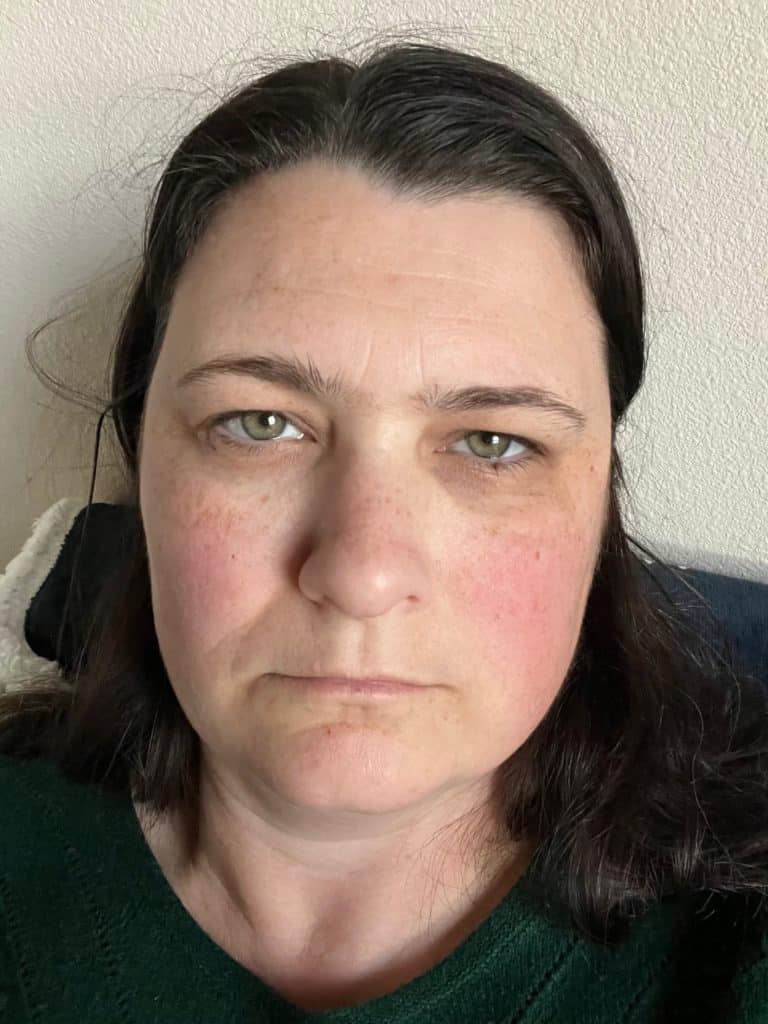 TMJ causes
There's no one specific cause for TMJ issues. Several factors contribute to the development of TMJ, but it's often difficult to determine the root cause for any particular person.
Potential causes of TMJ include:
Arthritis
Trauma to the face, head or neck
Genetics (multiple family members often develop TMJ )
Jaw clenching and teeth grinding
Hormonal changes such as puberty or pregnancy
I've personally experienced nearly all of these symptoms at one point or another. My frequent headaches began around age 9. I also noticed clicking and popping sounds in my jaw while chewing at that time.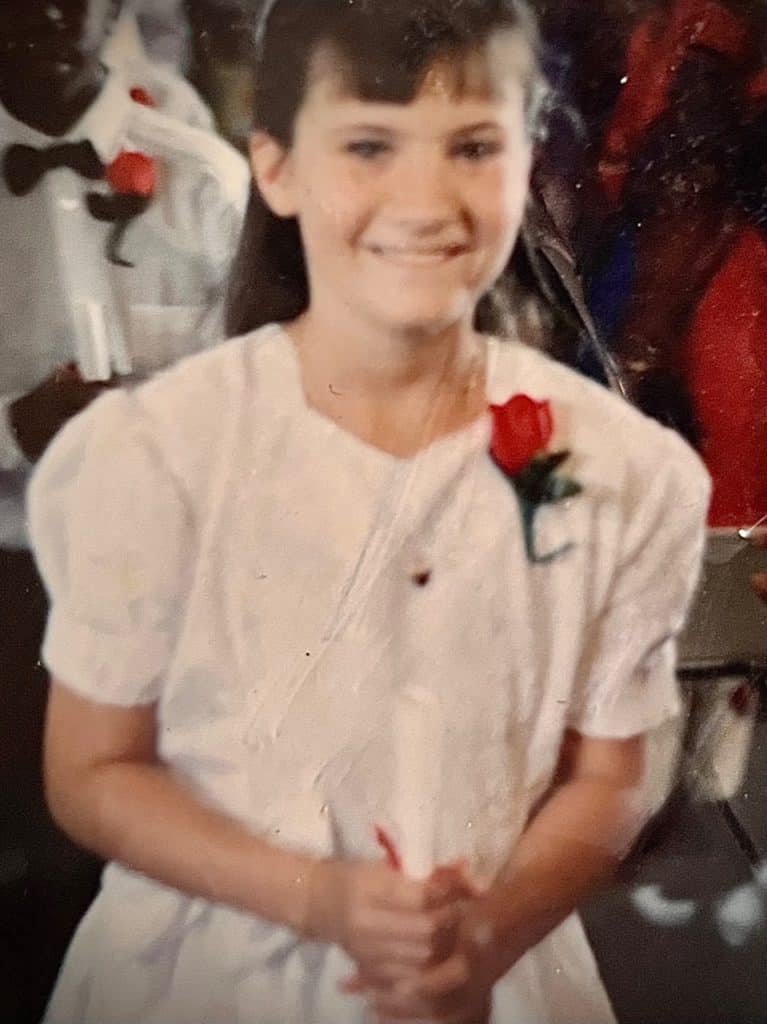 My migraine journey
Even though I had tension headaches from a young age, I never had any medical attention for them. I didn't even realize that many of the headaches I was having were migraines until two of my siblings received a migraine diagnosis when I was in my late 20s.
One reason for this was that my parents could not afford regular dental care. Another reason is that my painful headaches were not viewed as a serious issue by my parents. I was taught to simply take over the counter pain medications and keep moving, so that's what I did.
What is a true migraine?
A migraine headache is typically worst on one side of the head. Migraines also often involve a pulsing or throbbing sensation. Other common migraine symptoms can include extreme sensitivity to light and sound, nausea or vomiting.
Some people experience unusual symptoms before head pain occurs (called an aura)— this is why migraines are considered a neurological disorder.
Migraine attacks are miserable at best, and debilitating at worst. If you suffer from migraine headaches, like I do, you spend a lot of time trying to determine your migraine triggers, and then avoiding those things.
Does TMJ cause migraines?
Research has shown a strong correlation between TMJ and regular headaches, as well as migraine headaches. Additionally, those with TMJ disorders often experience more severe and frequent migraines.
The link between TMJ and migraines is complex and not fully understood. One theory is that the pain signals from the trigeminal nerve (which connects to sensors in the jaw, teeth, and facial areas) trigger or exacerbate migraine headaches.
If you suffer from chronic migraines, it's essential to get a professional evaluation to determine if TMJ is the true cause. Getting appropriate treatment for my TMJ problems significantly reduced my migraine pain. It's recommended for anyone with chronic headaches that may be connected to a TMJ diagnosis.
Lifestyle Changes For Pain Relief
The good news is that simple changes to your daily routine can help to alleviate stress on your temporomandibular joint and prevent muscle tension from building up in your jaw and face.
The first thing I noticed after I got my TMJ diagnosis was that I was regularly clenching my jaw in the wrong position. Keeping my jaw in the correct position while resting or working made an immediate difference to my pain.
Another effective strategy for reducing TMJ pain is to avoid hard or chewy food that require a lot of jaw movement. This includes chewing gum, tough meat, crusty bread, toffee or caramels, and some raw vegetables. It may also be helpful to cut food into smaller pieces so the jaw muscles have less work.
Relaxation and stress-reduction techniques such as meditation, deep breathing, or yoga often help alleviate muscle tension. I've talked about the anxiety, stress, and TMJ connection previously, and it's definitely worth exploring! Getting regular exercise and finding healthy ways to manage stress can also help reduce the frequency and intensity of migraines associated with TMJ.
Finally, good posture is key for reducing neck pain and shoulder pain that can travel up into the jaw and head (called referred pain). I've found some help from using a posture corrector. I've also found that using a supportive pillow for sleep makes a huge difference.
Incorporating these simple lifestyle changes into your daily routine can help to reduce TMJ pain and prevent migraines, improving your overall quality of life.
Medical Treatment Options for TMJ and Migraines
One of the most common treatments is using a bite guard or splint that you can wear at night to help reduce teeth grinding and clenching. Dental specialists can fit one specifically to your mouth or jaw.
In my case, I had a misaligned bite that was causing some of the pain in my jaw muscles. I chose Invisalign to correct the issues, and have continued to wear my oral appliances at night, which seems to help me grind my teeth less.
Prescription medication can help to alleviate pain, and some anti-anxiety medications also help to reduce migraines. Migraine medications greatly reduced my migraine frequency. I went from having migraines on an almost daily basis, to only having them once or twice a month!
In severe TMJ cases, surgery may be necessary, especially if the jaw joint becomes "locked". However, most people are able to find relief through the conservative treatment options listed above.
Finding Relief for TMJ and Migraines
I feel sad for how many years my migraines and TMJ-induced headaches went untreated. I missed so many life moments, or simply suffered through those moments, due to chronic pain. It has been so worth it to pursue healing.
If you suffer from jaw pain or migraines, I urge you to research the possibility of TMJ as an underlying cause. Understanding the symptoms and connection between the two can lead to effective treatment options and lifestyle changes that can provide relief. YOU are WORTH IT!
©️ Copyright Jennifer D. Warren, 2023.